India has not been a great bastion of freedom, with the exception of very particular brief periods of its history – e.g. under Ashoka in the 3rd century BC or Akbar in the 16th century AD. Later, under British colonialism, there was always a tension between the desire of some among the British elite to encourage Indians, and the desire of others in the British elite to keep Indians subjugated.  That strange mixture was continued by India's government since independence in 1947, so that while there is encouragement of education, freedom of thought, and so on, colonial-era laws, attitudes and behaviour continue to suppress freedom of expression.
Are Freedoms Actually Declining in our country?
If we take 12 years ago (2002) as our starting point, we see that India was 80th in the world in the Reporters Without Borders' (RWB) World Press Freedom Index.  Five years later (2007), India had declined to the 120thposition.  By this year (2014) India has fallen twenty further places to 140th.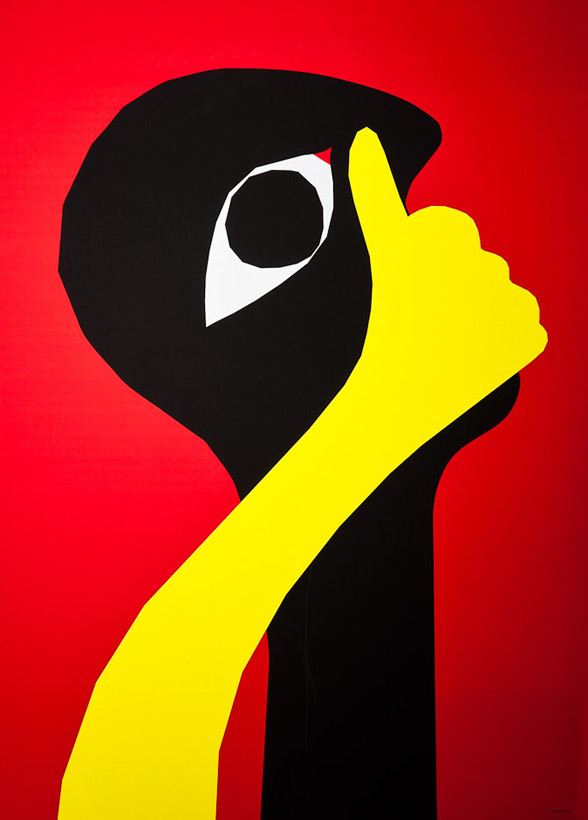 According to the RWB, India in 2013 suffered "an unprecedented wave of violence against journalists, with a record number of eight …of them, as well as one media worker, killed.… Half of these deaths were premeditated reprisals. This was twice the 2012 death toll and more than the death toll in Pakistan, long the world's deadliest country for media personnel….Criminal organizations…demonstrators, and (illegally) armed groups all pose a threat to India's journalists (who) are targeted by both state and non-state actors. Almost no region is spared …. Those responsible for threats and physical violence against journalists, who are often abandoned by the judicial system and forced to censor themselves, include police and security forces as well as … political party supporters".
Clearly a pretty thorough demolition is taking place.  However, what exactly is it that is being demolished?
Constitutional Freedoms
The Indian Constitution enshrines precious freedoms – for example, freedom of thought, of expression, of propagation, and of association. It is true that the Constitution does provide for restrictions on free speech on grounds of security of the State, friendly relations with foreign States, public order, decency and morality, contempt of court, defamation, incitement to an offence, and the sovereignty and integrity of India.  But, according to Clause (2) of Article 19, only reasonable restrictions on these grounds can be imposed, and even then not simply by executive action, but only by a duly enacted law.
In spite of this, there is a whole history of India's own governments trying unreasonably to block these Constitutionally-guaranteed freedoms; fortunately, the Indian judiciary has so far stuck more or less resolutely to the provisions of the Constitution, repeatedly striking down government-inspired actions to curtail these freedoms.
States such as Gujarat therefore took on themselves to act outside their constitutional powers in order to restrict such freedoms, becoming a fascinating case study in how government can successfully stifle freedoms, in spite of the provisions of the Constitution.
Case Study: A Laboratory for Curtailing Freedom
Many aspects of the Gujarat government's approach to stifling press freedom could be examined.  Let us take just the following as a sort of case study, for which I am indebted to Reporters Without Borders.  On 7 April 2002, police officers attacked some twenty journalists and media professionals, ironically at Gandhi Ashram, Ahmadabad.  The journalists were covering two peace demonstrations that had been disrupted by members of Gujarat Yuva Morcha, the youth wing of the BJP. As the incidents began, Deputy Commissioner of Police V. M. Parghi told Pranav Joshi, a cameraman with the private television station NDTV, to stop filming. When Joshi asked why he was to stop, he was hit on the head and fell to the ground. Witnesses said that the police charged the journalists, threatening them with their guns. The incident ended about ten minutes later, after Shivanand Jha, the superintendent of police, ordered his men to withdraw. Ten other journalists and photographers from various national and regional media organisations were seriously wounded in the police attack, one being placed in intensive care. . The media professionals filed an official complaint immediately after this incident.
That very night, the Gujarat Home Minister issued a communiqué, denying that the police officers attacked the press. However, another official communiqué, issued several hours later, stated that a commission of enquiry was being set up and would be chaired by a retired judge of the High Court. The commission was to issue its report in three weeks. On 8 April, the Gujarat government announced that superintendents Shivanand Jha and V. M. Pargi were being reassigned, and that a criminal investigation was being launched.  However, no result of any such "criminal investigation" has been issued even now (12 years later) as far as I can discover.
Meanwhile, in 2002 itself, V M Pargi appears to have been promoted to the post of Deputy Commissioner of Police; by 15 August 2014, he had not only become joint commissioner of police, traffic and crime, he had also been was rewarded with the President's police medal!
The other police officer who starred in the 2002 attack on media professionals appears to have been promoted to the post of Secretary in the Home Ministry by 12 September 2011.  By October 2013, he had been elevated to the post of the Police Commissioner of Ahmedabad.
In the largest democracy in the world, how can this be?
As the largest democracy in the world, India does indeed have a vibrant media landscape.  Specifically after economic liberalisation started in the 1990s, private control of media increased, leading to increasing independence and greater scrutiny of government. Media have had impact, for example creating enough pressure to cause the resignation of Venod Sharma, a powerful minister in the Haryana government.
However, the sad fact is that journalists are also being subjected to increasing constraints, threats and dangers.  The central and state governments have misused security laws, criminal defamation legislation, hate-speech laws, contempt-of-court and even sedition charges to try to dampen the efforts of anyone who opposes a party in power, investigates the misdeeds of criminals who are close to politicians, or otherwise takes inconvenient positions.  Increasingly central and state election campaigns have focused attention on "paid news", the practice of payments by political candidates in exchange for news coverage.  Under India's laws, website operators must remove content if asked to do so. Censorship in India is done selectively by both central and state governments.
Meanwhile, it is worth mentioning the last time that there was a concerted attack on the freedom of the press: the National Emergency declared by Mrs Indira Gandhi to keep herself in power. On 26 June 1975, the day after that "emergency" was declared, the Bombay edition of The Times of India carried in its Obituary columns a memorable and stirring entry: "D.E.M O'Cracy, beloved husband of T.Ruth, father of L.I.Bertie, brother of Faith, Hope and Justica expired on 26 June". The Indian Express made its reputation during the Emergency by courageously fighting, as far as it could, the fascist tendency of the party in power.  The Statesman was very much the press leader in fighting censorship and the Emergency itself. It remains to be seen whether such courage to stand up for press and other freedoms will continue.
What is the situation today?
Freedom House's Annual Index of Media Freedom drew attention to "increased interference in content by media owners in the run-up to the 2014 elections (and, for political reasons) "dismissal of key editorial staff in several instances" just before the elections started.  Indeed, during the run-up to the general election and after the BJP's victory, journalists reported that there was pressure from management to refrain from criticizing Modi.  PEN drew attention to the fact that one TV show host was fired after encouraging people to think before voting for Modi.  Nazi Brown-Shirt-type groups supporting Hindu nationalist parties have attacked people and damaged property in response to social media posts taken as insulting or disrespectful – for example, Hindu extremists in Pune felt insulted by a Facebook post which showed images of a Hindu warrior and a Hindu political leader, and therefore killed an innocent young Muslim IT worker. Social media have also been used to attack and threaten journalists and others who are in the least critical of Modi – for example, nine students in Kerala state were arrested for merely publishing a crossword puzzle in their college magazine that played with Modi's name even though they had also taken aim at leaders from other political parties.
Although Minister of Information and Broadcasting Prakash Javdekar said in May this year that the government will "not interfere with freedom of the press", it is not clear whether he meant that no increased attempts will be made to interfere with press freedom, or whether he really meant that existing attempts to interfere with press freedom would be rolled back.
In fact, hostility towards anyone offering a critical view of Modi or the BJP is now so pervasive that, on June 7, a coalition of prominent individuals (including social activist Aruna Roy, historian Romila Thapar, and economists Jayati Ghosh and Jean Dreze) issued a joint statement questioning the Prime Minister's silence on attacks to curb the right to free speech of those who did not "share the euphoria, hope and enthusiasm associated with recent election results" and calling on him  to protect free speech and take action against the "continuing atmosphere of intolerance and fear that threatens our democracy."
Accusing the BJP of trying to implement its idea of cultural dominance through the naked assertion of official and street power, noted documentary film maker Anand Patwardhan was quoted in The Hindu newspaper as saying: "We are witnessing market censorship and it is difficult to get objective television coverage." He was referring to the takeover of media firms by corporate giants who want to see "captive" national media. "The media is not telling us what is happening in the world. Media is completely silent".
So what's ahead?
Respect for free expression and a vibrant, critical press are cornerstones of any democracy. Modi has so far not played any active part in defending press freedom. He has the opportunity to surprise his critics and strengthen human rights, at least by making a forceful statement condemning all efforts to censor or otherwise intimidate critics of the government.  Of course he could (and, really, should) go further and insist on enforcement of the existing rule of law to hold accountable anyone who does attempt to censor or intimidate.
However, the reality is that there is increased frequency of attempts at repression.  No wonder there is scepticism regarding the new government's willingness to rein in its hardliners who seem to be glad to have any opportunity to indulge their blood lust. "Modi's supporters have elevated him to 'Godlike' status, refusing to tolerate any criticism of their hero, or of their own religious dogmas. The only person who has the political pull to put a stop to this unhealthy adulation is Modi himself. The new prime minister will need to rein in Hindu hardliners, who clearly think they have been given license to oppress, maim, kill, and subdue opposing opinion under the new government", writes Ritika Katyal in the June 2014 edition of Foreign Policy magazine (USA).
If Indians have to pause and consider whether they can stand such intimidation before expressing political opinions on social media, and if journalists tone down investigations and reports because they fear repercussions, that will not only violate the right to freedom of expression envisioned by India's founding fathers, that will mean that only pro-government things get reported. As Ritika Katyal put it, "Freedom of expression cannot thrive in an atmosphere of fear".
What can and should be done
No country can progress if debate and new thinking is strangled.  The newly-elected Government of India's moves to slash unnecessary legislation and regulation can only be welcomed.  It is high time the government moved to strengthen free speech in the country by measures such as the following:
Rescind the limitation on free speech from Article 19 (2) of the Indian Constitution, and from Entry 6076 of the Union List (or List I)77 of the Schedule VII of the Constitution, as well as under Entry 3378 of the Sate List (or List II)79; and,
Abolish similar restrictions from e.g. the Indian Penal Code, specifically sections 153A, 153B, 295A, 298, 505 (1), 505 (2); section 66A from the Information Technology Act 2000; clause 3(2)(b) and clause 3(2)(i) from the Information Technology (Intermediaries Guidelines) Rules 2011; and section 153A from the Unlawful Activities (Prevention) Act, 1967.
There is no freedom of speech if it does not imply a right to offend, and "freedom of speech" is meaningless if it applies only to "acceptable" views. The time has therefore come for the Government of India to repeal all laws that reduce our azaadi or liberty of speech, particularly those such as the above which were imposed by the British Raj in the interests of colonialism.
Re-closing of the Indian mind?
Having pioneered many intellectual developments (for example in mathematics) in the millennia before Christ, the Indian mind became closed to new developments for centuries by myth, tradition and tyranny before the West started re-engaging our minds with our social realities from the 17th and 18th centuries.  However, British colonialists limited freedom of speech in the interests of their rule, though Independent India for inexplicable reasons chose to continue to keep the restrictive provisions of colonialism.  Today, a new re-closing of the Indian mind seems to be palpably before us due to the imagined and manufactured slights and hurts of individuals and groups who use existing laws as well as vigilante-type actions to threaten freedom of speech.  If our Prime Minister really doesn't want fellow-citizens to become mere zombies, and wants to lead our country into a new era of creativity, innovation, quality, and economic progress, it is imperative to remove the existing official and unofficial threats to freedom of thought and freedom of speech which are necessary to freedom of choice – on the basis of which alone there is the possibility of any genuine flourishing.
This is an adaptation of the author's article in the October 2014 issue of the German journal, SüdAsien
Published in the November 2014 issue of the Forward Press magazine
---
Forward Press also publishes books on Bahujan issues. Forward Press Books sheds light on the widespread problems as well as the finer aspects of Bahujan (Dalit, OBC, Adivasi, Nomadic, Pasmanda) society, culture, literature and politics. Contact us for a list of FP Books' titles and to order. Mobile: +917827427311, Email: info@forwardmagazine.in)