On 2 May 2018, the University Grants Commission (UGC), removed over 4,000 journals and magazines from its list of approved journals. Among them were Forward Press, Economic and Political Weekly (online edition), Samayantar, Hans, Vagarth, Jan Media and Gandhi Marg. It is important to note that no research in Humanities is possible without these journals. Besides, the UGC has also delisted the magazines and journals, which have been publishing discourses related to Scheduled Castes (SCs), Scheduled Tribes (STs) and the Buddhist philosophy. This means that the researchers and academicians contributing to these journals will not get the points stipulated by the UGC for promotions.

We are consistently publishing articles on this issue to apprise our readers of its seriousness and implications. In this feature, read the reactions of Akhilesh, editor of Tadbhav magazine, and Ravikant, associated with the Centre for the Study of Developing Societies (CSDS).
---
Akhilesh: UGC is not autonomous, it is entirely under government control
Akhilesh, editor of Tadbhav magazine, says that the government wants to silence all voices of resistance and ideological brilliance. "It wants to throttle the voices of dissent. It believes that dissent should not be visible anywhere and wherever it is, it should be stifled. They are foisting their politics on literature and education. All those who are concerned about higher education should join hands and draw up a strategy to take on the forces which are doing all this. Such forces will have to be uprooted. Their roots are in politics – that politics will have to be destroyed. We all have to come together to do it. This is something which every person in the field of higher education should do. Whatever one can do at his personal level should be done. If it is not done, the forces of repression will not stop. You can see that not only the UGC, but also other autonomous and Constitutional institutions are passing through a bad phase. They are under tremendous pressure. All these institutions have a glorious history – whether it is the UGC or the UPSC or the Sahitya Akademi. The government is not only interfering in their work but is also dominating them. The authoritarian and repressive government wants to establish its complete control over them."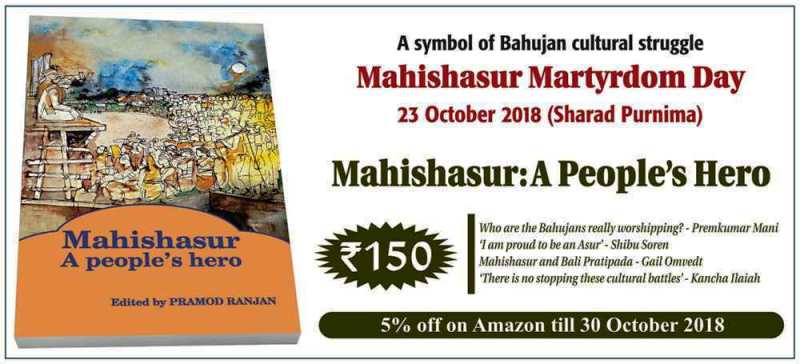 Akhilesh says that the UGC is no longer an autonomous organization. It is an agent of the government, it is an agent of the BJP-RSS. He adds, "Our strong and rich democratic heritage is being trampled upon. It could have prospered and bloomed, but its back was broken. The government is out to destroy everything. The ban on the magazines of the Dalits and the OBCs is part of this exercise. The situation is turning dangerous."
He says that the ban on magazines, seen in isolation, may not be a  big issue. "But it makes certain things clear. Let us see it from the national and political perspective. When we do that, we will realize that we are facing a democratic crisis. This government has no concern for the welfare of Dalits, Adivasis and the OBCs. People from these sections, who claim that the government is working for their good, are politically biased. They are saying so under pressure. Sometimes the government seems to be favouring us. But that too is being done under compulsion. In fact, the government's real intentions are different. I am deeply suspicious of the government's pronouncements that they want the Dalits, Adivasis and the OBCs to benefit. Whose welfare are they talking about? If we look closely, we will realize that this is a crisis not only for Dalits, Adivasis and OBCs, but also for the entire country. The academicians can do something at their personal level. But the issues need to be taken up at the institutional level. The voice of society is more powerful. The academicians should add their voice to it."
Akhilesh says, "It is not that the academicians are not protesting. They are. Whatever they can do, they are doing and whatever their capacity is, whatever platforms they have, they are using. Not all in the academic world are silent – neither will they remain silent. Today, the circumstances are such that all prominent people in the fields of literature and education are worried and concerned – and they are vocal. A large number of people are opposing them. This is our success. This is the success of these magazines and the platforms created by them. Those who are saying that everyone in the academic community is colluding with the government are not correct. In fact, the situation is just the opposite.
"Those in government have hardly any concern for the standard and quality of magazines. They are only watching what these magazines are publishing. Wherever they can, they are muzzling their voice. The institutions under the government control – autonomous or those which are purely governmental –  are doing what the people in power want them to do. There are savarna (upper-caste) sections in all these institutions and in the academic world. They are active. But wherever we are – whether in an institution or on social media – all are giving expression to their protest, their dissent. I want to repeat again. This is not merely an educational issue. It is more than that. Its character is not merely academic. It is an issue of freedom of ideas and expression. It is an issue of hurdles being placed in the path of ideas and the freedom of expression."
According to Akhilesh, the UGC fears that if the youth will get to hear the voices of resistance through these magazines, they will create problems for it. He says, "The UGC feels it has the monopoly over the efforts to bring about changes in society. The youth, the students should not get to hear the voices of resistance. That is why this entire exercise has been undertaken. The ban on the leading magazines of the country is motivated by this idea."
Born in Sultanpur, Uttar Pradesh, Akhlesh is the editor of Tadbhav. Among his collections of short stories are Andhera, Aadmi Nahi Tootta, Mukti and Shaapgrast. He is also the author of  novels titled Anveshan and Nirvasan. He has been given, among others, Shrikant Verma Award, Vanmali Katha Puraskar, Indu Sharma Katha Samman, Parimal Samman, Ayodhya Prasad Khatri Puraskar, Spandan Srijanatmak Patrakarita Puraskar, Rajkamal Prakashan Kriti Samman and "Kasap" Manohar Shyam Joshi Puraskar
Conspiracy to keep the younger generation insulated from the truth
Ravikant, associate professor at the Centre for Study of Developing Societies (CSDS), says that the government should not be allowed to act according to its whims and fancies. He says, "There should be an independent body to decide the criteria for selecting the magazines. The UGC should work independently.  It should not allow itself to be guided by the government. Every institution enjoys some degree of autonomy. Autonomy should not be eroded. This autonomy is needed."
Ravikant further says that the magazines which have been blacklisted are important publications. He says, "We have just completed the editing of a special issue of Hans magazine. Let someone else do a comparable job. Let someone say that he has brought out a special issue of this quality on the social media or new media. I fail to understand what is the criteria of the UGC."
He says that the UGC is taking one-sided and arbitrary decisions. "This is not going to improve the standard of research. It will improve when people will take interest in research. When they will not consider research as something useless.
"In my view, today, research has come to be considered as a useless exercise. Its importance, its need is not being realized. And that is why people [those in higher education] are quitting the field of research. Those who can afford are studying abroad. Or they are spending huge amounts of money to study in private universities. What happened at one time in the field of public-funded health care – the deterioration in the quality of hospitals – the same is happening in the field of education. Improvement will come about when the government will take research seriously. And if the government is not concerned, then others should take care of it."
Ravikant says, "The business classes should also think and reflect. Those who have money can invest it in this field. But if they fail, then society will have to come forward and think about it. Education is a vital field. Before Independence, people did build their own institutions. The British were supporting only to a limited extent the efforts in the field of education. Even today, looking at the attitude of the present government, it seems the people and society will have to come forward. It is not easy to challenge our scholars even in the foreign countries – but it may become easy soon. I agree that the facilities in foreign universities are much better than in our country. But it is also a historical truth – and there is no doubt about it – that we have produced the greatest scholars. A large number of people educated here have been and are teaching in foreign universities. They have not landed from the sky. Yes, they have to struggle much more here because of the lack of facilities. Whether it is Delhi University or the Jawaharlal Nehru University or Jamia Millia Islamia or Hyderabad University, we all know how poor the conditions are. And these are prestigious and well-known institutions. They enjoyed great reputation at one time. But no attention is being paid to them. Appointments have ceased."
Historian, writer and translator Dr Ravikant, is a regular writer on the issues related to the media and the literature. His book Media Ki Bhasha Leela has been popular. He is also the writer of Diwan-e-Sarai and Shahrnama. He has co-written the scripts for films Kali Salwar and Jo Dooba So Paar. He is also the Assistant Editor of research journal Pratiman
Translation: Amrish Herdenia; copy-editing: Ravinder Goel/Lokesh
---
Forward Press also publishes books on Bahujan issues. Forward Press Books sheds light on the widespread problems as well as the finer aspects of Bahujan (Dalit, OBC, Adivasi, Nomadic, Pasmanda) society, culture, literature and politics. Contact us for a list of FP Books' titles and to order. Mobile: +917827427311, Email: info@forwardmagazine.in)

The titles from Forward Press Books are also available on Kindle and these e-books cost less than their print versions. Browse and buy:

The Case for Bahujan Literature

Dalit Panthers: An Authoritative History

Mahishasur: Mithak wa Paramparayen