I am not BJP's slave, I am the daughter of Bahujan society …
This is not the first time that the MP from Bahraich Lok Sabha constituency, Savitribai Phule, has expressed her displeasure with her party's government. She was outspoken against the Supreme Court's decision to change the Scheduled Castes and Scheduled Tribes (Prevention of Atrocities) Act. She also supported the granting of reservation in promotions to the Scheduled Castes. Once again, she seems to be in a mood for rebellion. Savitribai Phule draws the contours of her politics in an interview with Forward Press: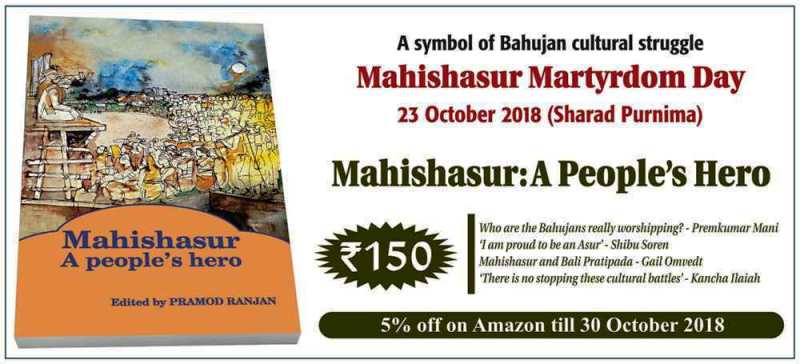 What are your views on the current system of reservation? How satisfied are you with it?
I could speak of satisfaction or dissatisfaction only if the system was foolproof. Here you see the system itself is faulty.  
You are a Member of Parliament. If something is wrong with the current system, why are you not able to call the government's attention to it?
You are right. Despite being a member of Parliament and a representative of Bahujan society, I have not been able to correct this fault. I feel unhappy and hurt, but who will understand that?
You feel hurt? Please elaborate.
You may say this is a democracy. But, in reality, it is a monarchy. The country is governed not by the Constitution but according to Manusmriti. One does not have the freedom to express one's opinions. I am branded as a "rebel" if I speak up in the Lok Sabha for the Bahujan community. They have even threatened me with "political death".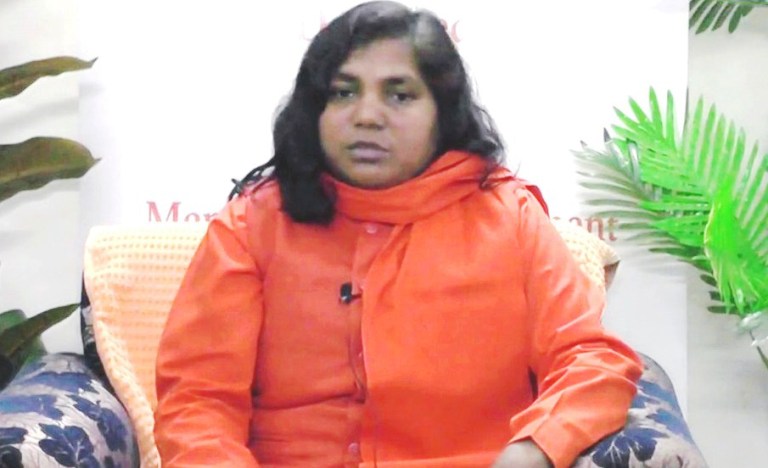 Who is threatening you with political death?
I will not speak of other representatives of people. I will talk about myself. I am a Member of Parliament. I have won an election from a reserved constituency. I feel hurt that despite being an MP I have not been able to speak for my people. If I am not able to make myself heard from my present position as an MP, will anyone listen to me if I do not occupy this seat? I will go to any length for my [Bahujan] society. I am not be a slave to the party. I have come to Parliament to speak for the Bahujan community. I will continue to speak up for them. I will not be cowed down by threats.
You have not said who is threatening you.
I am from the Bahujan community. I am the daughter of a Dalit. When I speak in the Lok Sabha about the problems that my community is facing, I am called a rebel and they threaten to finish off my political career. They say if I speak too much, they will not let me survive in politics. In fact, we are no longer in a democracy; this is a monarchy, and a strategy and a conspiracy is at work on ending reservation.
Conspiracy to end reservation? Please elaborate.
The government brought a Bill in Parliament to amend the Scheduled Castes and Scheduled Tribes (Prevention of Atrocities) Act to show that it cared for the Bahujan community. But people are not going to be misled now. They have understood that it was just a move to get votes.
If you were not satisfied with the government's move, why did you not demand the inclusion of the Act in the Ninth Schedule? That way, there would have been no room for any amendment or change.
It will not be incorrect to say the Act was first weakened and then on 2 April this year, after there was a nationwide protest, a Bill was introduced in the Parliament. However, Bill has let the scope for interference remain and this can dilute the Act at any time. It is therefore, necessary for it to be foolproof. We are demanding that the Act should be brought under the Ninth Schedule.
Concerning reservation in promotion, the Supreme Court has spoken of applying the creamy-layer principle for Scheduled Castes and Tribes. Do you agree with this?  
How can I agree when this too is part of the conspiracy? Such conspiracies can be prevented only by including the Act in the Ninth Schedule. What is the reality behind the issue of reservation in promotions? Plenty of speeches are made on the issue of reservation and reservation in promotions. But the reality is for all to see. Most of the states that are ruled by the party at the Centre have not implemented reservation in promotions. Even the few places where it has been implemented, it has been implemented only partially.  Nowhere has it been implemented in full.
So, to state clearly, the present government is at the root of this controversy?
I cannot conclude that but things are not right for the government and the ruling party. People, especially those belonging to the Bahujan community, have begun to feel that making speeches has become the government's job. They also see that the government does not act. In fact, it does things it does not talk about. It is all about pushing an agenda and conspiring.
Is there an attempt to do away with reservations and reservation in promotions?
Not just an attempt. In many covert ways, reservation is being done away with. Although, Prime Minister Narendra Modi has been repeatedly claiming that there was no plan to end reservations, that is not the reality. It is nothing like how Dr Ambedkar had conceived it. He had spoken about reservations in each department. However, now whether it is Railways or Education or any other big or small department, there is a race to involve the private sector. Jobs are being given on contract. Reservation is not even considered in most places. Workers on contract put in 12 hours of work for monthly wages of Rs 5000 to Rs 8000. Dr Ambedkar had suggested overtime wages for those working beyond 8 hours. The country is not being governed according to the Constitution but according to Manusmriti. This is not a democracy, but a monarchy.
What will you do in such a situation and what is the alternative?
It is important to understand what is necessary and there should be no politics about it. We have to be alert. The Bahujan community is not asking for anything. It just wants the removal of casteism. There should be an end to inequality and there should be an equal and just society. Till we achieve such equality, we cannot do away with reservation. There is some misconception among certain groups regarding reservations. These need to be clarified. Reservation is not charity; it is a right accorded to the Bahujan community by the Constitution. To bring about equality, we must also remove reservations for temple priests. Why should only Brahmins become priests? Why is there a 100 per cent reservation for these positions?
What will be your next step? Will you rebel against the BJP?
As of now, I am in the BJP. But I must state that there will be no pause in the Bahujan struggle for their rights. It is also true that the Bahujan community has been hurt by the attitudes and policies of the present government. They feel cheated. They want to get rid of this government. But I am with the Bahujan community and will never turn against them no matter what I may have to sacrifice.
Can it be assumed that you will shortly take some initiative that will benefit the Bahujan community?
It is clear that the Bahujan struggle has a bright future. The time is ripe and Bahujan community will be able to realize its dreams in the near future. Wait for December 16. There is a call for a rally in Lucknow. There will be some announcements on initiatives in favour of the Bahujan community. It will not be right to talk about them right now. Wait for December 16.
Last question. How did you come to be known as Savitribai Phule?
You have reminded me of my old days. My father, Agya Ram, named me Dhandeyi. But while admitting me in school, he put my name as Savitri Ram. My mother's name is Mayawati. My teacher, Akshayvarnath Kannaujia, added "bai Phule" to my name after the first female teacher of the country, Savitribai Phule. It was to inspire me. But my father initially objected to it, mainly to the word "bai".
This is fascinating. Would you like to share with our readers any other interesting incident from your childhood?
I am grateful to my parents that despite objections from family members and people around us, they let me attend school. At the time, people in my village did not educate their daughters. I am grateful that my parents sent me to school. However, an incident in school changed my life. The incident also reveals how much our community has to suffer. I had planned to finish my schooling but it was not to be. In Class 8, I asked the school principal for the government scholarship of Rs 480, which is given to students of our category. But what happened was that the school principal removed my name from the school register. I was not even given a transfer certificate or any other document which would have helped me in getting admission in another school. I even promised not to ask for the scholarship. But the school refused to give me a transfer certificate. For three years, I sat at home. Finally, one day I met Chief Minister Mayawati at her "Janata Durbar" and told her my story. She immediately telephoned the District Magistrate and that is how I got my documents and was able to complete my schooling. It was a bitter experience but one that would always inspire me to fight for the Bahujan community.
Translation: Maitreyee Saha; copy-editing: Anil
---
Forward Press also publishes books on Bahujan issues. Forward Press Books sheds light on the widespread problems as well as the finer aspects of Bahujan (Dalit, OBC, Adivasi, Nomadic, Pasmanda) society, culture, literature and politics. Contact us for a list of FP Books' titles and to order. Mobile: +917827427311, Email: info@forwardmagazine.in)

The titles from Forward Press Books are also available on Kindle and these e-books cost less than their print versions. Browse and buy:

The Case for Bahujan Literature

Dalit Panthers: An Authoritative History

Mahishasur: Mithak wa Paramparayen