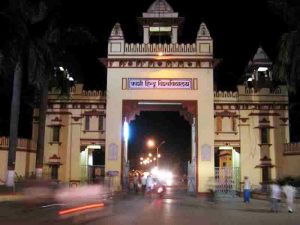 On 7 June, when I read a report titled Hindu Rashtra Kee Taraf Ek Aur Kadam: Associate Va Professor Pad Par Arakshan Khatm (Another step towards Hindu Rashtra: Reservation ends for posts of Associate and Professor) on Excalibur Stevens Biswas' Hastakshep.com, I was shocked.
The UGC, in its latest notification, said that OBC reservations didn't apply to posts of associate professor and professor in central universities but that reservations for SCs and STs in those posts would continue. Till now, the Central University of Odisha, the Central University of Kerala and some other central universities have been recruiting OBCs to associate professorships and professorships reserved for them and a struggle has been on in Delhi University and JNU demanding that these universities also adopt the same practice. Hence, this recent development is a cause for deep concern. It is not only a step towards establishment of Manuvad but also seems to be the part of a strategy to divide the deprived communities. The answer to an RTI query has revealed that the number of OBC professors in central universities can be counted on the fingertips. At the same time, this is good news for those who are opposed to the idea of reservations and are the protagonists of privatization solely because there are no quotas and reservations in the private sector.
In a systematic manner, education has been made a commodity and self-financing has become the new buzzword. Either the parents have to somehow arrange the huge amounts needed for educating their children or the students have to obtain loans from the market or banks or employers by mortgaging their future. There is no screening and crores of students are taking admissions in private institutions after obtaining 80 to 100 per cent marks in their final school examinations because of the limited number of seats in government colleges and universities. Their purchasing power is their only asset. Most of them are either linked with the ruling class or are savarnas by caste or belong to the creamy layer of the Bahujans. Parents spend their every single penny to get their children educated in English-medium schools in the hope that it will fetch them a decent job. They are on cloud nine when their children obtain 80 to 100 per cent marks in their school-leaving examinations. Soon, however, they discover to their dismay that their children are barred from entering the air-conditioned buildings of these self-financing institutions that promise further education for the simple reason that they cannot afford the exorbitant fees and other expenses. The doors of this knowledge market are closed for the wards of the common man, who is already deprived of his water, land, forests, means of livelihood and even citizenship. The entire game is of looting the nouveau riche and the moneyed. Those who are the supporters of this system and blind opponents of reservations and quotas happily sacrifice their children in the hunting grounds of privatization, disinvestment, deregulation and decontrol. Their only objective is that the children of Bahujans should not get the same opportunities as their children.
After reading this report, I tried to gather more information on the issue through social media. On the morning of 8 June, I took a sigh of relief when I read that after the intervention of RJD chief Lalu Prasad Yadav, the MHRD minister Smriti Irani had agreed to withdraw the notification. But the relief was short-lived, for soon I chanced upon a Facebook post by Pramod Ranjan, editor of FORWARD Press, in which he said, "On 3 June, the UGC had issued a letter directing the central universities that there should be
no OBC reservations in the posts of professor and associate professor. After the OBC, Dalit and Tribal communities reacted sharply to this move, Lalu Prasad Yadav convened a press conference in Patna in which he warned of an agitation to oppose it. Thereafter, the UGC hastily issued a letter yesterday saying that 'No changes have been made in the rules regarding reservations for SCs, STs and OBCs on faculty positions'. The UGC said that reservations should be given in accordance with its letter dated 24 January 2007. But it never said that the reservations for OBCs in the posts of professor and associate professor –– as have been advertised by Sikkim Central University, Odisha Central University, Kerala Central University, etc – will continue"
In fact, this letter of UGC is deceit – pure and simple. Not only in 2007 but also in 2011, when Sukhadeo Thorat was the chairman of the UGC, it had issued a similar letter, misinterpreting the provisions regarding reservations for OBCs. It has now just referred to its old letter that clearly said that reservations for OBCs didn't apply to these posts because they were not the so-called entry-level positions.
But Lalu Prasad is Lalu Prasad. He thought that his threat had worked. "Had warned the Centre only yesterday and they rolled back yesterday itself," he tweeted triumphantly. What "rollback"? What does UGC's 2007 letter say? Apparently, these questions don't concern him. One can only wish that the OBCs, like the communists, had politicians who could read the fine print. Or that the communist parties realized that had Marx been alive today, he would have stood by these communities that have been deprived for centuries and are getting poorer by the day.
Then my eyes fell on the Facebook post of well-known journalist Dilip Mandal. He had written, "The issue is not the withdrawal of the anti-OBC notice of 3 June on 7 June. The issue is the brahmanical villainy, which is being promoted by the RSS. Who are people at whose behest the 3 June notice was issued? Does Narendra Modi have the courage to sack such people? Will Narendra Modi ask 'Manusmriti' Irani why that notice was issued? With such mala fide intentions, the welfare of OBCs is not possible. Just keep an eye out for the future advertisements for recruitment of associate professors and professors. I bet none of them will provide for reservations for OBCs."
UGC's latest notification and the views of Bahujan intellectuals on it should make it amply clear to the deserving communities that the stage is set for their banishment from higher education. The SCs and STs, who appear to be safe for now, will also meet the same fate.
At the bottom of the condition that keeps these deserving communities out of higher education is a central government that wants to push the country back into the pre-Mandal era. The changes being made in the field of higher education at the behest of this government are such that they favour the privileged and prosperous classes. This government is the champion of the interests of the traditional privileged classes and ending reservations is its hidden agenda. Probably encouraged by the government's attitude, in October, a two-judge bench of the Supreme Court, while hearing a petition, directed the Modi Government to do away with reservations in the institutions of higher learning. And encouraged by that direction, a university recently de-reserved 83 of the 84 posts and appointed Brahmins to those posts. It is not unlikely that the same SC directive also inspired UGC's recent notification.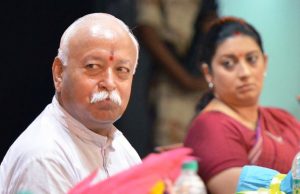 In any case, the sooner these deserving classes see through the game being played in the field of higher education the better. The sooner they come to terms with this bitter truth, the better equipped they will be to offer resistance. It is clear that encouraged by an anti-Bahujan government, all – not only savarna VCs, deans, professors and proctors but also savarna parents, sadhus and sants, media, intellectuals, judges, lawyers, industrialists, officers and politicians – have forged a joint front to banish Dalits, Tribals, OBCs and minorities, who have been deprived of education for thousands of years, from the field of higher education. It seems the tsars of higher education are out to replay the history of colonial India, when the savarnas, led by Brahmins, had ensured that the British government's efforts to throw open the doors of educational institutions to the deprived classes came to a nought. In independent India, efforts are being made to render useless the opportunity for teaching and studying in institutions of higher learning that the deprived sections have got courtesy of Constitutional provisions. In British India, the Brahmins had in a way grabbed all opportunities for education by force. In independent India, Brahmins-savarnas occupy 90 per cent of the posts of VC, dean, professor, proctor, registrar, etc. In cahoots with their caste brethren in the media and the judiciary, they are trying to deprive others of their Constitutional rights. Like Gandhi, they want these classes only to get just enough education that would make them capable of performing third- and fourth-class jobs competently. The class that has a monopoly over education does not want to see Bahujans as VCs, deans, professors, proctors, doctors, engineers, writers and journalists.
What is painful is that the leaders of the deserving communities have closed their eyes to this impending danger. If the Bahujans want to defeat this conspiracy, they should get ready for a do-or-die struggle for bringing about social diversity in education. They don't have an option. Social diversity in higher education means that the students, faculty and administrative functionaries of universities and colleges should reflect India's social and gender diversity. In other words, the positions need to be divided among India's four main social groups 1) savarnas, 2) OBCs, 3) religious minorities and 4) SC, STs in proportion to their populations. For instance, in universities like JNU and DU and in high-profile institutions like IITs, IIMs and AIIMS, the teaching posts and seats for students must be divided among the four social groups in proportion to their populations. The quota of each social group must then be sub-divided equally among men and women. This arrangement will democratize institutions of higher education and ensure equal opportunities for men and women of all social groups. This diversity should mandatorily be reflected in the posts of VC, professor, dean, proctor, professor and associate professor.