"I want to play. I want to earn name and fame and also enough money to make my parents happy. But here (in Bihar), there is no atmosphere for sports. The government does not give any facilities – not even a ground where we women can play. We are compelled to play in the ground of ANS College, Barh (Bihar), where men pass comments on us, make fun of us. But what they say doesn't bother us. We have to play for our country, for our community."
These are the words of Dalitbahujan woman rugby player Sweety Kumari, who, despite growing up in a region of Bihar where patriarchy and feudalism reign supreme, not only harboured a dream but also turned it into a reality. She won the International Young Player award for this year.
Sweety comes from the Mallah community
Hailing from the Mallah community (an extremely backward caste), Sweety says that her father Dilip Kumar Chaudhary is an agent with Sahara India and her mother Pushpa Devi is an aaganwadi assistant. Sweety, 19, has four sisters and two brothers and is the fifth child of her parents. Her parents are barely able to make ends meet. How did she take up sports? Sweety says she enjoyed running from childhood. She says she bagged first place in all the races held at her school. While she never thought of a career in sports, her father would say she had to excel. In 2014, when she completed the 100-metre race in 11.58 seconds in a competition at her village, Nawada, Pankaj Kumar Jyoti, secretary of the Rugby Association of Bihar, who happened to be present there, advised her to play rugby.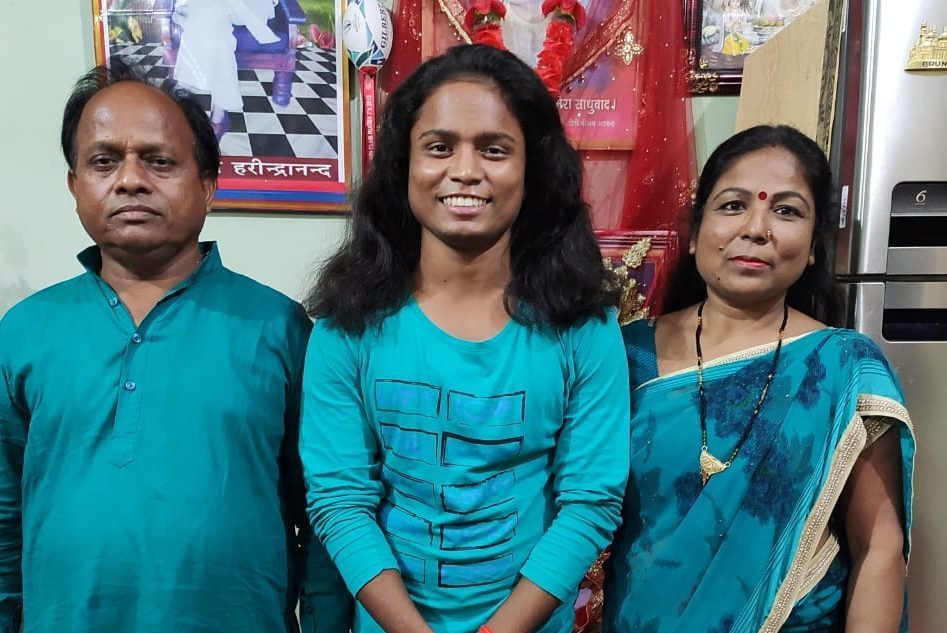 Nose broken but morale intact
That was how rugby became Sweety's passion. But she only knew how to run. A little training and an understanding of the rules of the game – and Sweety, as they say, never looked back. She first played at the state level and then at the national level. One success followed another. But the year 2016 brought a setback for her. She broke her nose while playing at a training camp at Mumbai. The camp was meant for training players for a tournament at Paris. She had to return home after a surgery. But she did not lose heart.
American coach comes to the rescue
In 2017, she was again selected for representing India. She shone at a tournament in Dubai. Her speed and agility have won her the sobriquet "score machine". Sweety says that her American coach Mike Friday helped her a lot. He gave her tips on how to keep the ball with her for the maximum possible time and how to surge forward.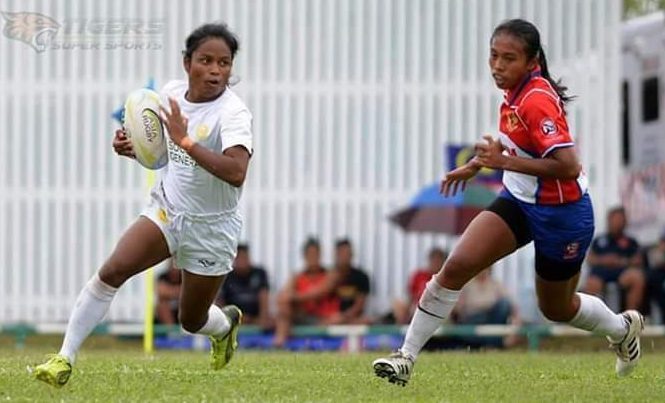 Hopes from the government
Sweety says that Bihar has a number of women players and all of them are talented. But the environment is not conducive for honing their talent. The government is apathetic towards promoting sports. She is aware of the sports quota in government jobs and wants to be considered for the programme. She also needs a sponsor. But even without all this, she is determined to fulfil her dreams. She believes that a real victory is one that is achieved braving the odds.
(Translation: Amrish Herdenia; copy-editing: Anil)
Forward Press also publishes books on Bahujan issues. Forward Press Books sheds light on the widespread problems as well as the finer aspects of the Bahujan (Dalit, OBC, Adivasi, Nomadic, Pasmanda) community's literature, culture, society and culture. Contact us for a list of FP Books' titles and to order. Mobile: +919968527911, Email: info@forwardmagazine.in).