Narendra Modi-led RSS-BJP government has declared a veritable war on the working class of the country. Prime Minister Modi warned in his televised address that people should be ready for "bold reforms". BJP-led state governments of Uttar Pradesh, Madhya Pradesh and Gujarat have already either scrapped or rendered labour laws totally ineffective. The BJP government has cunningly chosen this critical period of medical emergency to push through its anti-people measures under the garb of COVID-19. The anti-worker measures would have been confronted with massive resistance from workers but for the lockdown and the Epidemics and Disaster Management Act in force.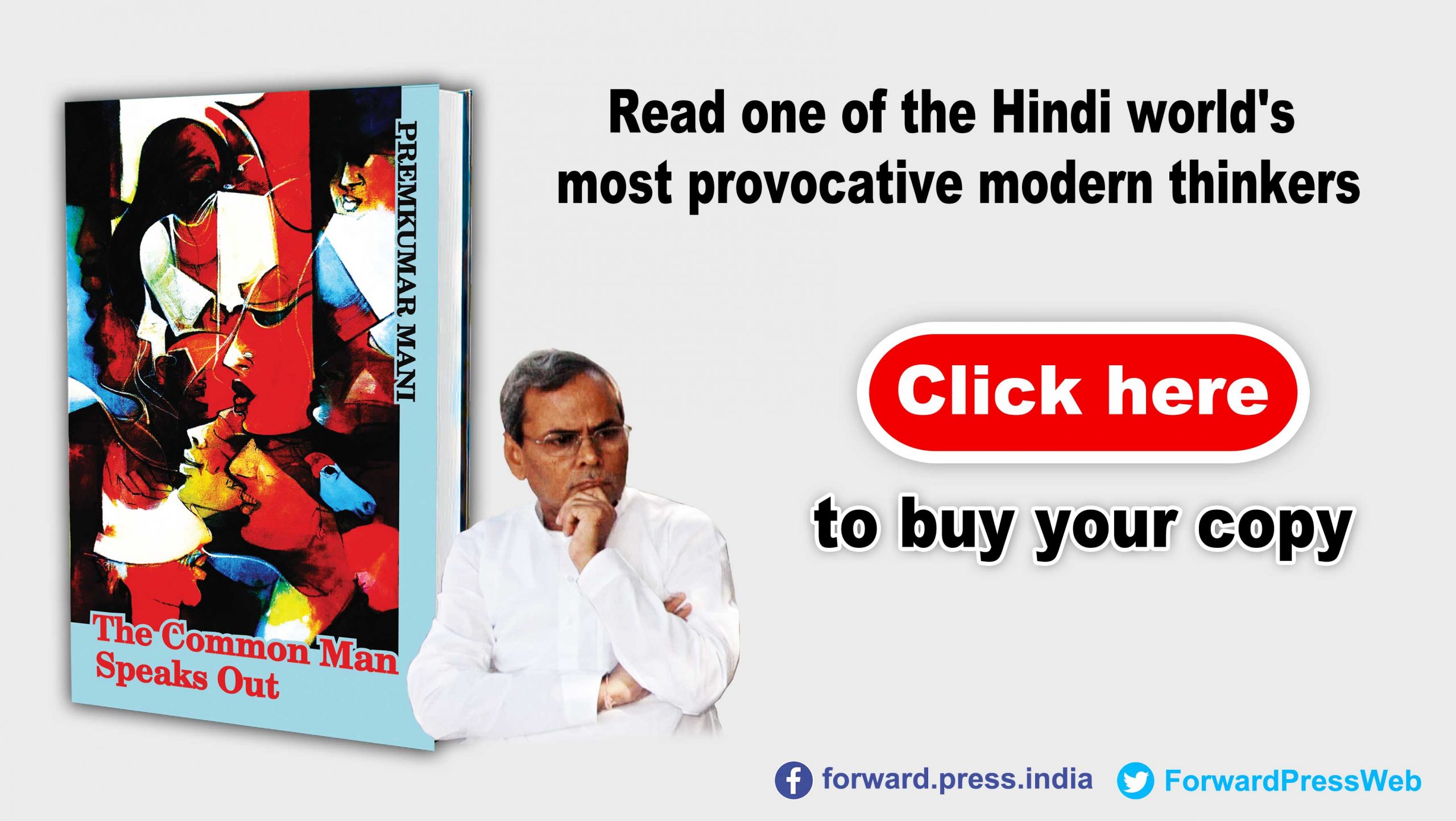 A "self-reliant India" cannot be built on foreign capital – certainly not by scrapping labour laws in a bid to attract foreign capital. For Prime Minister Modi, self-reliance is only rhetoric and doesn't really mean self-reliance of the country and its people. He is pushing workers and toilers into slavery while making India subservient to imperialist powers.
Early this year, while several countries were trying to rein in COVID-19, the government was busy orchestrating violence against anti-CAA, NRC, NPR protestors, particularly Muslims in Delhi. When the virus struck the country, the Tablighi Jamaat was blamed for the spread of the virus, thus portraying Muslims as its carriers. Now several of the Jamaat members have been arrested. The corporate communal government, true to its form, painted the Muslims as the enemy to conceal its own failures in fighting COVID-19. 
The first and primary victims of the unplanned and abrupt lockdown announced by Prime Minister Modi were the crores of migrant labourers. They were stranded all over the country without food, shelter or money. An overwhelming majority of migrant labourers are poor and hail from the most downtrodden social sections, mostly Dalits, other Backwards and Adivasis, on the lowest rungs of society. The government is now forcing the migrant labourers to work under semi-bonded conditions by slowing down evacuation – reducing the number of trains to their home states and by increasing fares. 
A major section of frontline workers in the effort to contain the epidemic, particularly ASHA (Accredited Social Health Activist) workers, Anganwadi workers, mid-day meal workers, and housekeeping and sanitation workers are offered only empty rhetoric – they are not even paid minimum wages, let alone bonuses. Again, most of them are Dalits, Backwards and Adivasis. 
As the Modi government seeks to protect corporate monopoly capital, it is sacrificing the working class. It is hurriedly preparing to enforce anti-labour codes through backdoor methods, without any tripartite or bipartite discussions and by violating ILO (International Labour Organization) conventions, all in the name of coronavirus. Dearness allowance has been frozen for central government and PSU employees. The state governments and the private-sector industrial units have also followed suit. Mass retrenchments are being announced.
Scrapping laws for cheap labour
The Uttar Pradesh government led by Chief Minister Yogi Adityanath has suspended application of all but a few ornamental state labour laws for three years. In fact, it was forced to withdraw a particular notification that sought to put in place a 12-hour workday. All inherent rights of workers earned through militant struggles and innumerable sacrifices and guaranteed by the Constitution – 8-hour workdays, minimum wage, Employees' State Insurance, Provident Fund, gratuity, grievance redressal and conciliation mechanism of labour departments and labour courts, system of inspection, right to form union and recognition, regularization – stand abrogated at one stroke.
The so-called 'balanced' changes in labour laws resorted to by the Madhya Pradesh government are no less brutal. It has offered a blanket exemption of application of crucial labour laws like the Industrial Disputes Act, Contract Labour Regulation and Abolition Act, and Factories Act. The conciliation machinery and inspection systems are being destroyed. Even private inspections are allowed. No labour law is applicable if companies employ less than 100 workers. Companies are assured of a licence in one day and are exempted from its renewal for 10 years. This could mean a repetition of Vizag-like gas leakages and other industrial accidents. "Profit over people" is the overriding mantra in all these changes.
Gujarat is also following suit and has begun by sanctioning a 12-hour workday. Even state governments led by the Congress and other opposition parties governments don't want to be left behind as evident in Rajasthan, Punjab and BJD-led Odisha. Karnataka and Tamil Nadu are seriously debating possible pro-industrialist amendments to the existing applicable labour laws. Karnataka went to the extent of cancelling trains meant to take migrant workers to their home states on the advice of the industrial and construction lobby. Chief Minister Yediyurappa, acting on a petition by the employers' association, transferred his secretary of labour. Governments are becoming increasingly responsive to demands of industrialists while riding roughshod over workers' interests.
Daydreaming about international capital
Prime Minister Modi has declared a 20 lakh crore package to revive the economy. But it has nothing to offer for scores of migrant labourers walking hundreds of kilometres to reach their homes, even though the migrant workers are said to constitute 40 percent of the total workforce. Crores of unorganized workers and even regular workers in majority of cases have been flatly refused the lockdown wages assured by Modi. This has been true of not just the MSME sector but also the big companies. 
The proposed rural package has nothing to say about guaranteeing work or wages under NREGA. It only talks about extending support to rural infrastructure to help rich farmers and kulaks. Poor agricultural labourers are not at all in the picture. Rather, NREGA allocations have been progressively being reduced. Creating massive unemployment is the strategy of the government to provide cheap labour to the corporates and to protect and increase their profits. 
The central government claims that by increasing the workday from 8 to 12 hours companies can operate with 50-65 percent workforce and meet the 'social distancing' requirements of reining in the epidemic. But this is nothing but a cunning strategy to secure the profits of corporate companies. 
By scrapping labour laws, the governments and the corporates hope to attract international capital from China, whose handling of the coronavirus epidemic has come under criticism. They do not understand that the capital also requires some regulation of working conditions to escape spontaneous outbursts of workers. Abrogation of labour rights and labour laws can only lead to anarchy, fuel dissent and intensify protests. In other words, the governments and the corporates are just daydreaming.