Ground Report
"Until her murderers are punished and we get justice, we won't immerse her ashes. We want justice to be done and also security for our family," says the father of Manisha Valmiki. In a conversation with the FORWARD Press at Boolgarhi village of Hathras, Uttar Pradesh, he talked about the horror his daughter underwent on 14 September.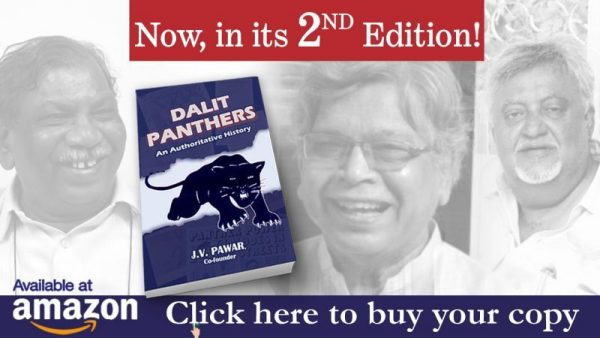 Then on 29 September, the day Manisha died, the police dodged them. They were told that her body had already been sent to Hathras whereas the fact was that the police were still making arrangements for transporting the body. "We rushed from Delhi to Hathras," he recalls. "We found the ambulance carrying Manisha's body was parked near the Chandpa Police Station. It was late at night. The police told me that her last rites would have to be performed without any delay. I pleaded with them to allow us to take the body home for cremation in accordance with our traditions. But the policemen were adamant. They shooed us away." 
On 14 September 2020, 21-year-old Manisha, a Dalit, who was gathering fodder for the cattle in the fields, was gang-raped. In a display of extreme cruelty, the perpetrators of the crime severed her tongue and broke her neck and spine. On 29 September, she died at Delhi's Safdarjung Hospital. Her body was cremated by the police the same night without the consent of her family. 
Not allowed to see the body 
Manisha's father said that he was not allowed to see his daughter's body. He said, "I don't know whether the body that was cremated was my daughter's. But I have kept the ashes safe. We have decided that till she gets justice, we will not immerse the ashes."
Did a similar incident take place in the village earlier? Manisha's father said that it was for the first time that their village had witnessed something of this nature. "Yes, disputes were there, angry exchange of words, too, but no one had to face the kind of pain and agony my daughter had to," he said.  
No work
Manisha's father said that their family includes his mother, his wife, two sons and three granddaughters. They farm and rear milch buffaloes for their livelihood. But since the incident, they have not been able to sell milk or work their fields.  
'No old enmity'
I asked them if they had received any threats. Manisha's brother said that as policemen were camping in the village, they hadn't received any threats. But, he said, in the neighbouring villages with large Thakur populations, meetings are taking place and their village is also tense.
Manisha's mother said, "We never had any enmity with the Thakurs. All of us work in our fields. Had there been any dispute or quarrel, I would have come to know about it," she said. She said that the place where the crime took place was less than a kilometre away from their residence. Did Manisha tell them that she was gang-raped? "Yes," her mother said. "She had told me, 'Mere saath bura kaam hua tha,'" she said.
One of Manisha's relatives said that she was the youngest of the three daughters of her parents. Both her elder sisters are married. Of her two brothers, one is married and has three daughters – the youngest one being a month-old baby. He said that Manisha's father owns around three and a half bighas of agricultural land on which he grows crops. He also rears buffaloes for milk. Manisha, who had studied up to Standard 5, was very hardworking. She used to help her parents in household jobs and also in the field. Asked about the social composition of Boolgarhi, he said the village is home to four Valmiki families, a Nai family and around 40 Thakur and 30 Brahmin families.   
Manisha's family is still terrified. That is why when, on October 11 afternoon, the police wanted to take them to Lucknow for a court hearing, they refused. They were afraid of travelling with the cops, and being away from home, at night. Despite a heavy police presence in the village, they feel insecure. The police have installed six CCTV cameras in their home, leaving them with no privacy – so much so that a camera has been fitted at the top of their toilet door.  
(Translation: Amrish Herdenia; copy-editing: Anil)
---
Forward Press also publishes books on Bahujan issues. Forward Press Books sheds light on the widespread problems as well as the finer aspects of Bahujan (Dalit, OBC, Adivasi, Nomadic, Pasmanda) society, culture, literature and politics. Contact us for a list of FP Books' titles and to order. Mobile: +917827427311, Email: info@forwardmagazine.in)

The titles from Forward Press Books are also available on Kindle and these e-books cost less than their print versions. Browse and buy:

The Case for Bahujan Literature

Dalit Panthers: An Authoritative History

Mahishasur: Mithak wa Paramparayen