The "Bulli Bai" mobile app has triggered outrage in political circles. But quite a few people are patting their backs for having made this sinister invention. This app plumbs new depths in commodifying women. It deals a deathly blow to Indian culture, civilization and its moral values. But it has also raised many more issues, and they are not only about women's dignity. They are symptomatic of the deep rot that is eating into the vitals of our nation. The chief architects of this rotten, degraded India are on cloud nine. After years of hard work, they have succeeded in filling the minds of young adults of the 18-22 years age group with deep hatred against people of particular religions, sections and against women.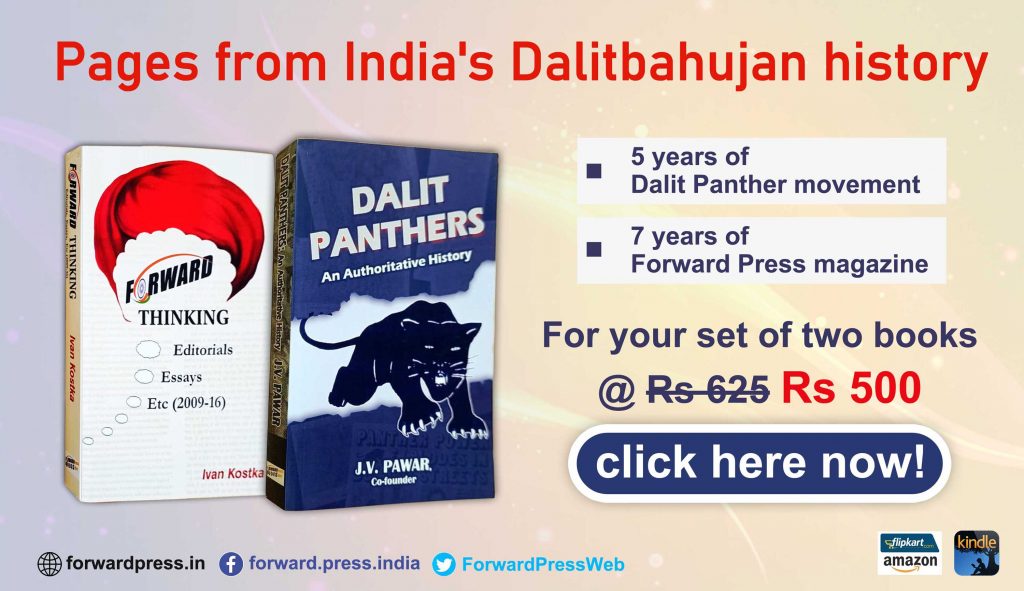 Elections unnerve politicians in power who have done nothing positive during their regime, who have no achievements to speak of, with the people having already seen through their hollow promises and their grandiose schemes, which remain on paper. They are at their wit's end. They don't know how they will win votes. What would such baffled politicians and their good-for-nothing parties do? They may seek the help of lathi-wielding goons. But no, they don't even need lathis and rods. Women's dignity and honour are the most vulnerable. They don't know how to respect the women in their families. For them, Dalit and minority women are soft targets.  
For the past seven years, their paid young workers have been playing all kinds of devastating games. No sooner did any known personality from the minority community utter a word than hordes of trolls were let loose on them. Social media has sharpened their claws. It has given their slanderous campaigns an unprecedented reach. They exult in using the vilest, the filthiest terms to attack those who cross their path. Now, they have put their brains to use and laid their hands on a tool for wholesale denigration of women's dignity. Furthermore, this disease has spread to the common youth, who should have used their sharp minds in the interests of the nation and society but instead have discarded scientific thinking for cheap, baseless politics of fear and communal hatred. However, it is also true that in a country where criminals are welcomed with garlands, why wouldn't the so-called smart youngsters of 18-22 years be carried away in the storm of hatred and look to achieve a similarly spectacular feat? 
This invention is helping them kill many birds with one stone. In a country where the Prime Minister links religious identity of people with the clothes they wear; where the chief minister, having framed social activists in cases of treason and thrown them behind bars, floods cities with hoardings displaying their pictures, names and addresses – in such a country, why wouldn't tech-savvy youth like to tread in the footsteps of their leaders? Why wouldn't they try to do the same thing, albeit in a different way?
Sowing seeds of hatred in young minds
The timing of such nonsensical actions deserves to be noted. The Sulli Deals app, targeting successful women from the minority community, had surfaced during the run-up to the West Bengal elections. You must have read the statement of Hana Mohsin Khan, one of the 83 women targeted by the app. Many victims of the app bid goodbye to social media. We cannot even imagine the pain they must have gone through, the mental trauma they must have faced before they decided to speak out. During the "Me Too" campaign, some learned women had taken exception to the victims coming out with their stories of torture after years or decades. It is unlikely that such women will have an iota of sympathy for the victims of this app. We can hardly expect Smriti Irani to open her mouth on this issue, but why are well-known MPs like Jaya Bachchan silent? I am not aware if Mahua Moitra has spoken out.
Elections are due in Uttar Pradesh, Punjab and three other states. After the "Sulli Deals" app, it is the turn of the "Bulli Bai" app, with some additional content. They are targeting not only the women of minority communities. The tenacious and the never-say-die Sikhs and farmers, who forced the Prime Minister to apologize, are also in their crosshairs. Incidentally, Punjabi language has been used in the app. Clearly, the villainous creators of the app are deciding their moves like a chess player after a careful examination of the chessboard. 
After the 2012 Nirbhaya incident a section of the media had decided that they wouldn't be using the illustration of a helpless girl, hunching over her knees that she clutches with her hands for news stories on rapes. Whose honour is lost – the survivor's or the rapist's? Not only women from the minority community, but all women – whether they are savarnas or Dalits – are a challenge for the uneducated, uncivilized and disgraceful youngsters like the creators of the Sully Deals and the Bulli Bai apps. They see their future only in shallow politics aimed at short-term gains and are victims of this brand of politics.   
Those who have been targeted by the Bulli Bai app should not be cowed down. They should keep their morale high. They should face this challenge with courage and conviction. The progressive section of the majority community have their back. Yes, this section is not only there but is going strong. 
We can always pity the young engineers and engineering students, who, blinded with hate, are misusing technology for disgusting purposes. But their hatred-driven minds and their shocking acts are also a matter of deep concern. After all, what kind of a future are they building for themselves and their country? Why have they allowed their minds to be captured by hatred – hatred based on caste, creed, religion and gender? Needless to say, the tools being used to showcase this hatred are a threat to the entire humanity.
The violence and the hatred grounded in religion can well mutate into violence and hatred based on caste or gender or anything else. Negativity has no end. We are on a slippery slope.     
These young men and women of 18-22 years need to deliberate on their future. Let them understand clearly: Resentment and frustration over rising prices or growing unemployment should not drive them into the arms of deeply prejudiced political parties. They should not allow themselves to become fodder for fulfilling the vanity of such parties.  
In any country, winning elections is a challenge for the party in power. To ensure their victory, they may and often do take the country on the path to destruction. They are ready to do anything to secure their victory. They won't fight shy of making the country mentally bankrupt. But the pertinent question is – who should be blamed if the youngsters mortgage their fine minds to such parties and become their pawns?   
Can we forget that during the protests against CAA-NRC at Shaheen Bagh in Delhi, a young man, taken in by a BJP leader's call, had pointed a gun at the policemen? The youth who can play a constructive role in the development of the nation are being injected with the poison of communalism to hasten the demise of the country's syncretic culture, its Ganga-Jamuni Tehzeeb. 
Just recall the tasteless utterances of a senior BJP leader in the context of Parliament legislating to do away with the special status granted to Jammu and Kashmir under Article 370 of the Constitution. He said that now "our young men" would be able to marry Kashmiri women and buy land and property in that enchanting part of the world. Had the BJP cracked the whip on that leader at the time, things would have panned out differently. 
This is only a small example. The entire country saw how those guilty of mob lynching were felicitated by top BJP leaders. Kuldeep Senger was granted bail despite the fact that he had not only raped a woman but had ruined her entire family and even her relatives. In such perilous times, the youth need to keep their eyes and their minds open. They cannot afford to mortgage their minds. 
It is clear that we cannot blame any particular political organization for the current state of affairs. Why has our vision become so clouded? Today, they are preying on women of a particular community. Tomorrow, the women of your family, your sister, your daughter may become their victims. In the ultimate analysis, this app only exemplifies the obnoxious tradition of male domination. 
About four decades ago, "exposure of women" in beauty contests raised many eyebrows. Today, no one speaks about it. Why? It is because we have got used to it, because now we spare them just a cursory glance. It is the new normal. Today, we are incensed because of the humiliation heaped on women of our country. Tomorrow, we may get used to it. We may accept it as a new normal. We may ignore it as the mischief of youth making up a lunatic fringe group. Bulli Bai app is an attack on human sensitivity, on humanity. We have to put a full stop to such activities before we get used to them. We have to clean this dirt. 
(Translation: Amrish Herdenia; copy-editing: Anil)
---
Forward Press also publishes books on Bahujan issues. Forward Press Books sheds light on the widespread problems as well as the finer aspects of Bahujan (Dalit, OBC, Adivasi, Nomadic, Pasmanda) society, culture, literature and politics. Contact us for a list of FP Books' titles and to order. Mobile: +917827427311, Email: info@forwardmagazine.in)

The titles from Forward Press Books are also available on Kindle and these e-books cost less than their print versions. Browse and buy:

The Case for Bahujan Literature

Dalit Panthers: An Authoritative History

Mahishasur: Mithak wa Paramparayen