In Kanesara village of Jasdan tehsil of Saurashtra in "vibrant" Gujarat, a little Dalit boy asks his grandmother, "Please give me a glass of water. I am thirsty." She replies, "Let your mother return home. She has gone very far to fetch water." The boy asks, "Why does my mother have to go so far for a pot of water even when there is lot of water in the sump?" Grandma knows the answer very well but can't explain it to him.
This brief conversation spells the horror of untouchability prevailing in parts of Gujarat where the Narendra Modi government claims "all is well". The mother of the little boy, Jaya Makwana, after returning from a water source located at a distance of more than 3 km from the village, says, "We are not allowed access to the Narmada water, the only source of drinking water, by the upper castes."
Around 900 Dalit families living in the ten villages of Jasdan tehsil, dominated by the dominant-caste Kolis, are facing acute shortage of water, not because of drought but discrimination. They are prohibited from using the Narmada water easily available in nearby sumps. Ironically, the dominant-caste farmers have their own bore wells and they don't need Narmada water to fulfill their needs.
Khadwadi village has a hand pump but not a single Dalit is allowed to use it. The villageDalits feel ditched as the hand pump facility was made available because of their efforts. A Dalit from the village says, "Dalit women and children are forced to walk miles in the hot summer for water. Denying us water from the hand pump, the dominant -caste residents tell us to use it after they are done with it." A report "Understanding Untouchability" prepared by Navsarjan and the Robert F. Kennedy Centre for Justice and Human Rights says that in Gujarat one can find 90 types of untouchabilities in practice! Dalits can't access common water resources, can't enter temples, more than 12,000 manual scavengers are still forced to clean human excreta, they can't fight injustice as the police denies them any help and they are socially boycotted.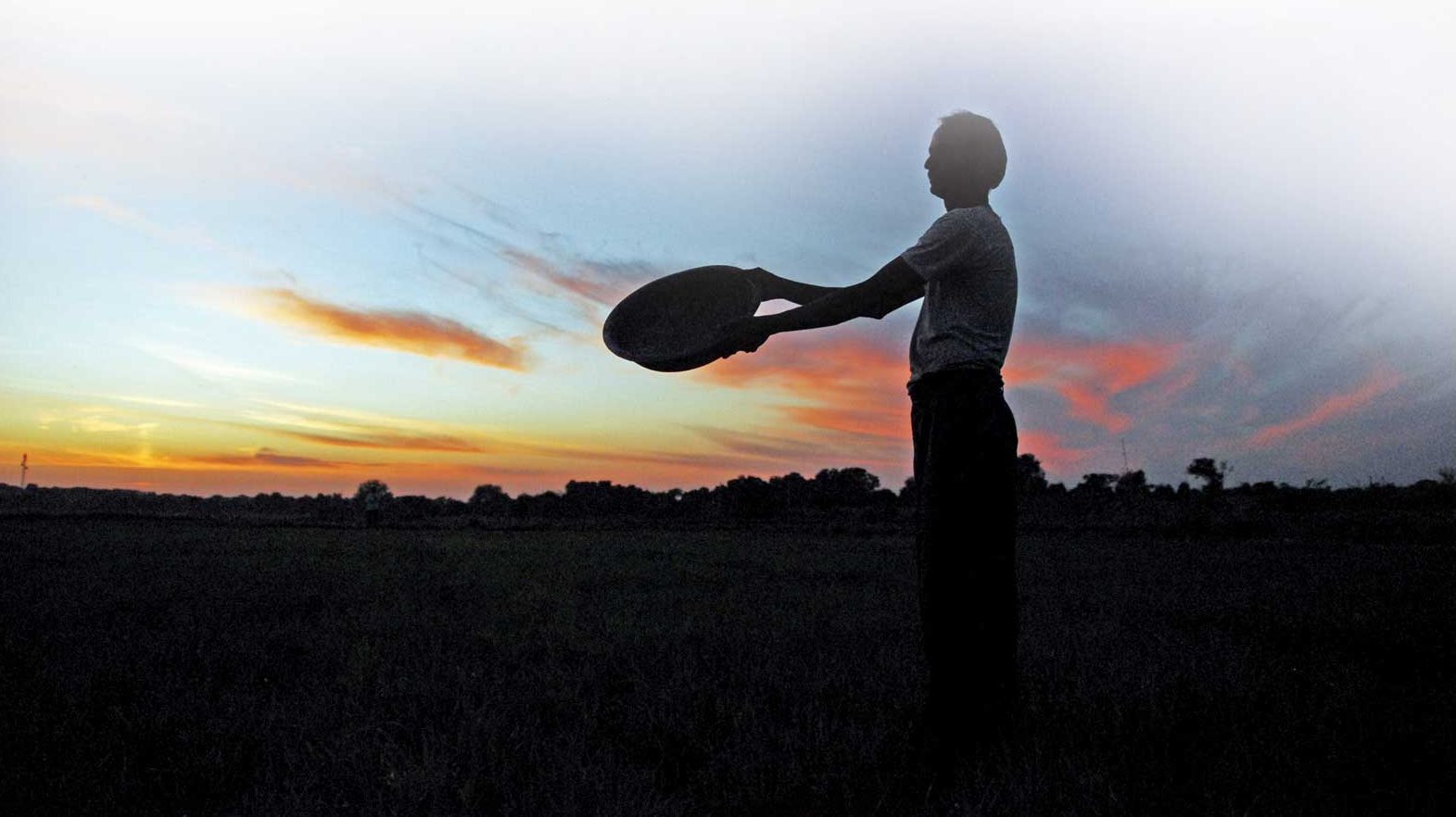 Around 100 Dalit families of Galsana village in Dhandhuka tehsil of Ahmedabad district were prevented by upper-castes from entering the premises of village temples. In February 2013 Swami Krishnavallabh, the Mahant swami of Muli Swaminarayan temple in Surendranagar took the initiative to facilitate the entry of Dalits into the village temple. But the event utterly failed as the upper castes weren't happy with the idea. Sunil Parmar, a Dalit native of Galsana village says, "On the day of the event, the temple authority and villagers ensured that the temple remained closed to prevent Dalits from entering. If such a condition is prevailing in parts of the state how could the Dalit priest theory of the Narendra Modi government bear fruit?" Negating the Gujarat government's claim that there are no manual scavengers in the state a study by the Tata Institute of Social Sciences (TISS) says, "In vibrant Gujarat more than 12,000 people are engaged in manual scavenging. 90 percent of them are not provided safety equipments and use their bare hands to remove human wastes." According to the report a total of 2,456 households, 12,506 individuals in Gujarat are involved in manual scavenging. Over 50 per cent of them are involved in cleaning open defecation. The fact is that this study was conducted only in urban areas of over 10,000 population and therefore has left a huge number of smaller towns and villages where caste discrimination and untouchability are equally prevalent along with manual scavenging.
In 2012, an NHRC team, headed by Justice K. G. Balkrishnan visited Gujarat and reported that Dalits in 77 villages of Gujarat have been forced to migrate due to social boycotts. Noted Gujarati writer Kanubhai Acharya says, "Even though discrimination against Dalits has decreased in urban Gujarat it is rampant in rural areas. Untouchability is common in the villages of North Gujarat, Kutch and Saurashtra. For over two years some Dalit families are protesting in front of the Disa Mamalatdar office as they are socially boycotted and forced to leave their village by upper-caste darbars."
Dalit participation in governance in rural Gujarat is also fiercely resisted. Kamla Makwana, a Dalit woman was elected as a sarpanch of Lakhvad village under Gujarat government's Samras Yojna. The former sarpanch Prahlad Patel and his deputy Ratilal Patel allegedly didn't want to let Kamla become the village sarpanch. They lodged a complaint of breach of trust, had her and family members in jail as they were not even able to pay the bail amount. Recently with the help of an NGO Kamla got bail. Not only harassed, Dalits are also often attacked by influential persons of society. Recently, in April, the Junagadh mayor was arrested for ransacking a house in Ambedkarnagar and torching a vehicle besides assaulting a Dalit.
Besides harassment on the political front, Dalits are often subjected to police atrocities. Police firing at Thangadh town in Surendranagar district was the latest in a series of police atrocities against Dalits. Three Dalits including two minors were killed. Dalit activists Raju Solanki says, "On 23 September 2012, the Gujarat Police used carbine guns against agitating Dalits without first using water canon, lathi-charge or tear gas." The same type of carbines were used by Kasab and fellow terrorists in the Mumbai attack in 2008. "Were these Dalits terrorist?" Raju Solanki asks. Dalit activist Jignesh Mewani says, "Even though the state CID has clearly stated that the mob was not inciting violence, police fired at them. Till today the police has not withdrawn false cases against innocent Dalits of Thangadh. They are charged with criminal conspiracy and murder."
There have been numerous other incidents that indicate a deliberate attempt by the police to crush the Dalit struggle against injustice in Gujarat. Arvind Makwana, a Dalit youth, was paraded in his underpants in Ved village of Panchmahal district after he agitated against a retired upper-caste police inspector. A Dalit youth Arvind Chauhan died in police custody at Pathawada police station in Banaskantha district. Dasharath Solanki commited suicide in front of the Dholka police station after the cops refused to register his complaint against his upper caste business partner.
But thanks to the judiciary of Gujarat which has taken suo moto cognizance of these types of incidents and tried to punish the culprits.
Published in the June 2013 issue of the Forward Press magazine