The day on which devotees were crushed under the feet of their fellow pilgrims in Datia district of Madhya Pradesh, I was in the midst of thousands of disciplined men, women and children at the Dikshabhoomi at Nagpur, a couple of hundred kilometers away from Datia. In two days, 5 to 7 lakh people visited the place to celebrate the 57th anniversary of Babasaheb Ambedkar's  'Dhamma Chakra Parivartan'.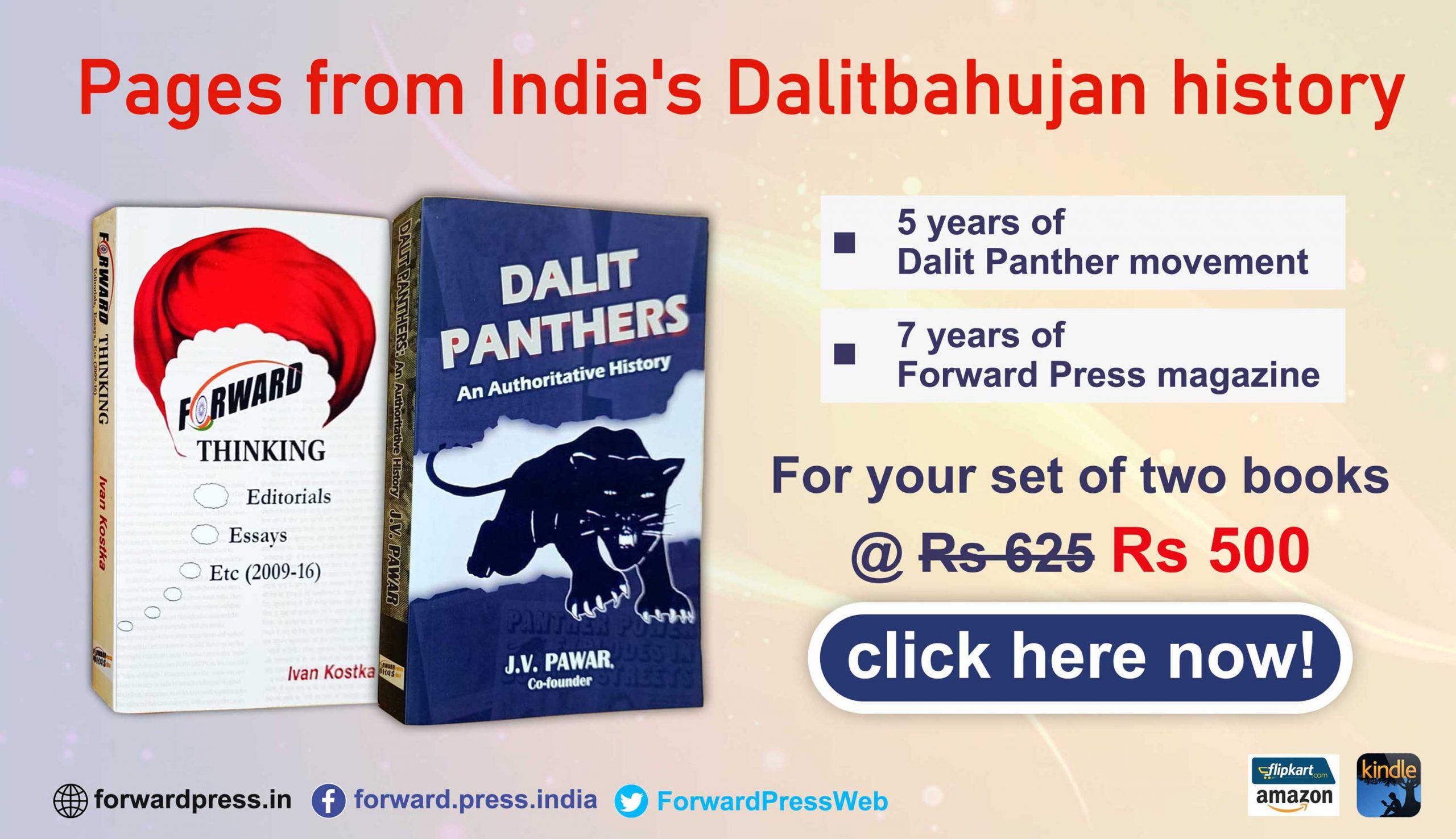 The character of the crowd at Dikshabhoomi was entirely different from the one at Datia. The crowd at Dikshabhoomi had to face sudden sharp showers. They were also aware of the Phailin cyclone roaring through the Bay of Bengal. They had enough reasons to panic and jostle. But everything went on peacefully. That is because the crowd at Dikshabhoomi was religious yet socially aware and responsible.
The 'Aamdar Niwas' (MLAs' rest house), where I was staying, has over 700 rooms. It was teeming with Dr Ambedkar's disciples from South India. There were around four to five thousand of them there. Green colour was everywhere around. The Ambedkarite Buddhists were in a festive mood. But they were calm. Some of them from Tamil Nadu, Andhra Pradesh and Karnataka had come with their traditional musical instruments. Some were dancing and singing.
Clouds were hovering on the sky of Nagpur since morning. It rained too. But the people continued to wait patiently for their turn in queues. In the city and especially at Dikshabhoomi, there were numerous stalls serving breakfast and other meals. These stalls were serving food free of cost but here too, everything was systematic and orderly. In one part of Dikshabhoomi, there were hundreds of book stalls. Ambedkarite literature was selling like hot vada-pao. This must, perhaps, be the only religious congregation in the country where books worth lakhs are sold in two days. In Bengal too, there are book stalls beside Puja pandals. Shops vending 'Bheem Geet' cassettes and CDs were also drawing buyers in hordes. Ashok Jambhulkar, a well-known writer and director of historical plays, gifted me a book, Babasaheb's Kranti va Pratikranti (Revolution and Counter-revolution).
There were all sorts of faces in the crowd. From the rustic 'Marathi manoos' to the Buddhist-Dalits who have recently joined the ranks of the middle or even upper-middle class. Ashok Kamble was with me. He said, "The class character of the crowd here has been changing with time. Just imagine, what sort of people must have been coming here immediately after 1956 – people, who, despite their extreme penury, would come all the way, carrying food for two days with them. They would sleep and eat under the open sky, prayed and yet bought books. It was a festival for them."
Kavishwar Bahadure, 84, shared with us the excitement of the Dhamma Parivartan Diwas (Conversion Day) – 14 October 1956. He must have been 26 or 27 then. Babasaheb said that everyone had to be dressed in white while taking 'diksha'. This caused a great flutter. Women considered wearing white clothes a bad omen. But they were ready to do anything for Babasaheb. But how were they to arrange white clothes in such huge numbers?  The entire stock of white cloth of textile mills in and around Nagpur was exhausted but even that was not enough. At that time, women used to wear 9-metre-long sarees. A solution was found. Babasaheb was persuaded to relax the condition. He agreed that the people were allowed to come wearing clothes of other colours. Kavishwar Bahadure, who was a tailor then, worked day and night to stitch white clothes.
Breaking away from one's original religion was not easy. When Bahadure and many others like him, threw the images of their gods and goddesses into wells, their mothers were sure that a calamity would befall them. Kavishwar's son Raju Bahadure, who is a corporator from Nagpur, says that later, the same women followed Babasaheb's teachings with total sincerity. They did not allow their poverty to come in the way of educating their children. Recalling the deep attachment his followers had to Babasaheb, Kavishwar Bahadure says that when he passed away, the 'Chaitya Bhoomi' in Mumbai was chock-a-block with lakhs of people crying inconsolably.
The new identity, acquired after the religious revolution of 14 October 1956, had deep social concerns. In one go, the people got rid of the inertia and the inequality of Hindu religion. People were now free. But breaking free is a process. It takes place in stages. Even today, some Dalit Buddhists – though their number is negligible – are struggling to break free from their old set of beliefs. Pictures of Dr Ambedkar, Lord Buddha and Goddess Laxmi share the space on the wall of a tea shop run by a Buddhist woman, just outside the Aamdar Niwas.In an annual ritual, speeches were made from the dais at Dikshabhoomi. Sushil Kumar Shinde, Sharad Pawar, Dadasaheb RS Gawari, and others, spoke. Shinde talked of the 'self-respect' of Dalits. "Which self-respect is he talking about? The one which he has mortgaged to the Congress?", was the reaction of a member of the audience. A big section of the Dalit-Buddhists of Maharashtra still feel that the Poona Pact of 1932 was a big fraud perpetrated on them. They are also resentful of Mahatma Gandhi calling them Harijans. They see in this word a combination of pity, paternalism and patronising towards them. When, around 1940, Mahatma Gandhi came to Nagpur, Kishore Kavishwar Bahadure, a teenager then,  was among those who waved black flags at him to protest him describing Dalits as Harijans. Kavishwar Bahadure uses a stick to walk ever since he was hit on the waist by a policeman's lathi during the Namantar Andolan (movement for renaming Marathwada University after Ambedkar) in Maharashtra.
Spending a day with a religious crowd full of community feeling and alive to its social responsibilities was a pleasant and memorable experience. And so was reliving history.
Published in the November 2013 issue of the Forward Press magazine
---
Forward Press also publishes books on Bahujan issues. Forward Press Books sheds light on the widespread problems as well as the finer aspects of Bahujan (Dalit, OBC, Adivasi, Nomadic, Pasmanda) society, culture, literature and politics. Contact us for a list of FP Books' titles and to order. Mobile: +917827427311, Email: info@forwardmagazine.in)

The titles from Forward Press Books are also available on Kindle and these e-books cost less than their print versions. Browse and buy:

The Case for Bahujan Literature

Dalit Panthers: An Authoritative History

Mahishasur: Mithak wa Paramparayen