A few months ago, I saw the Oscar-winning film 12 Years a Slave. In the film, a wiry black slave girl is raped by her white master, who later gets her whipped by a man of her own community. When Lupita Nyong'o, who essayed the role of the girl, writhes in pain, few in the audience can hold back their tears. Lupita got the best supporting actress Oscar for her role and People magazine declared her the most beautiful woman in the world. Her face, glittering like a diamond, and her laughter, that reminds one of a flight of swans soaring in sky, have made her famous the world over. While reading and hearing about her, a question crossed my mind: Can an Indian tribal girl ever hope to touch such heights in our country?
We are very proud of our democracy. But has it succeeded in building such a socio-economic-political condition in which a tribal girl can hope to become a Lupita? It is not that the African Americans have a happy life in the US, but at least the president, Barack Obama, is one of them. You cannot think of Hollywood without its black actors and actresses. But in our own Bollywood, a tribal girl playing the heroine in a film is unimaginable. There was a time when dusky beauties from south India like Waheeda Rehman and Rekha played lead roles in Bollywood films. But now, even the south Indian film industry is dominated by actresses of a particular breed – fair, slim and delicate.
Leave aside films. There was a time when tribal girls dominated the sports arena. Deepika is a name to reckon with in the field of archery. In hockey and football too, there is a fair sprinkling of dark-complexioned girls and boys. But the most popular game of our country is cricket and it is dominated by the aristocrats. Just imagine, today, Dhoni is not known as a resident of Ranchi but Ranchi is known as the city where Dhoni lives. No tribal has ever been a member of the Indian cricket team but blacks are very much there in the cricket teams of predominantly white countries. The Williams sisters have created history in the field of tennis although they had to struggle a lot due to the colour of their skin.
Indian bias against darker complexions
The fact of the matter is that our society despises darker complexions. The birth of a girl is considered a catastrophe but, if she happens to be dark, even her mother will start wailing, troubled by the thought of how she will manage to find a groom for her. In such a situation, it is next to impossible for tribal girls, who are mostly dark-skinned, to reach the pinnacle of success in the Indian film industry. Needless to say, despite their dark
complexion, tribal girls are beautiful in their own way. Their ramrod straight bodies with their heads held high – the tribal girls are a study in contrast to the rest, most of whom are taught to be demure. Theirs is the beauty of a community that believes in working and playing hard. But we are conditioned to see beauty in fair-complexioned girls, shyly walking in measured steps, body bent with the weight of their youth. For us, the loving wife of Meghdootam and the lovelorn Shakuntala of Abhigyan Shakuntalam set the standards of beauty. Obviously, tribal girls do not fit this straitjacketed notion. If someone wants to see how charming a young Santhal can be, they should visit Delhi's Nehru Memorial Museum where the photograph of Budhni, standing by the side of Jawaharlal Nehru, is still on display. She is a sight to behold – long earrings, thick bracelets, gilt ornaments around her neck and above all, her dignified demeanour.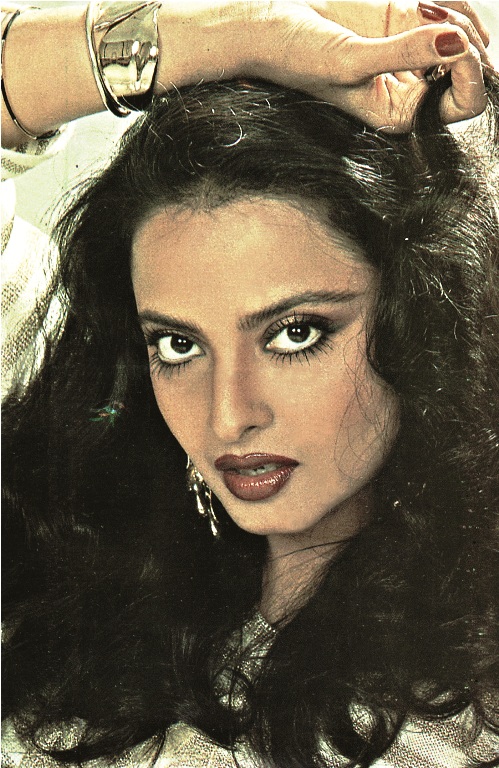 The tribal population of India is around 10-12 crore, ie nearly 10 per cent of the total population. But you will rarely find a tribal student in any prestigious school or other educational institutions outside the tribal-dominated areas. Thanks to Christian missionaries and reservations, some tribal students do manage to get educated. Otherwise, what we see are malnourished children and anaemic women. If they still manage to survive, it is because of their will to live, their enthusiasm for life. But, in these socio-economic-political conditions, it is futile to expect any tribal girl to become a Lupita.
One doesn't know how and why we developed an aversion for dark complexion. History tells us that a south Indian Brahmin, Chanakya, was humiliated and thrown out from the palace of the Nanda rulers because of his looks. He untied his 'shikha' and vowed not to tie it till he had ruined the Nanda clan. In his Kama Sutra, Vatsyayan prohibits intercourse with dark-complexioned women, but he says nothing about the rape of dark-complexioned women, the victims today often being tribal women. Yashoda lovingly taunted Krishna for his dark complexion. 'Gore Nand, Yashoda Goree, Tum Kat Shyam Sharir' (Nand is fair, Yashoda is fair then how come you are dark). In modern India, too, the successful politicians are invariably fair-complexioned. Historians concede that Nehru's personality played an important role in his success. Lohia had said that if Nehru – and not he – was Gandhi's favourite disciple, it was partly because of Nehru's attractive personality.
Their love for the fair complexion is the reason the leaders of AAP, who were supposed to be the flag-bearers of an alternative brand of politics, saw blacks as criminals. In the eyes of Somnath Bharati, who was a minister in the Delhi government of AAP, all black men were drug peddlers and black women, prostitutes.
What can be the reason for the deeply entrenched hatred for dark skin in the Indian psyche? Is it because most of our rulers were fair-complexioned – whether it be the Mughals, the British or the marauders from Central Asia? The invading Aryans were, of course, fair-complexioned. The battle between, and subsequent co-habitation of, Aryans and non-Aryans produced descendants of wheatish complexion. But in the social structure of north India, the ruling class continued to be fair-complexioned. Is the inferiority complex that the fair-skinned dominant class generated among our people responsible for our preference for the 'gora rang'? Lohia writes that the looks, language and values of the upper castes and aristocrats create a sense of inferiority among the commoners. In other words, the looks, language and values of the socio-economically dominant class and elites become the standard for the people at large.
The fashion world and corporate houses have briskly fanned the desire to become fair-complexioned. Transnational corporations exploited the aspiration of Indian society to be fair-complexioned and flooded the markets with products that are supposed to make your skin fairer. Everyone seems to be busy trying to be a shade lighter. Perpetuation of the preference for fair complexion is an essential condition for the flourishing of this business. Given all this, it would be nothing short of a miracle if a girl from the tribal community, which is fighting a losing battle against poverty and displacement, becomes a Lupita in our country.
Published in the August 2014 issue of the Forward Press magazine
---
Forward Press also publishes books on Bahujan issues. Forward Press Books sheds light on the widespread problems as well as the finer aspects of Bahujan (Dalit, OBC, Adivasi, Nomadic, Pasmanda) society, literature, culture and politics. Next on the publication schedule is a book on Dr Ambedkar's multifaceted personality. To book a copy in advance, contact The Marginalised Prakashan, IGNOU Road, Delhi. Mobile: +919968527911.

For more information on Forward Press Books, write to us: info@forwardmagazine.in

The titles from Forward Press Books are also available on Kindle and these e-books cost less than their print versions. Browse and buy:

The Case for Bahujan Literature

https://www.amazon.in/dp/B073JVMCTH

The Common Man Speaks Out

Mahishasur: A people's hero