AURANGABAD (Bihar): The Mahadalits of Bihar are gradually waking up to the importance of education, so
much so that they are even ready to provide their personal land for school buildings. The financially sound
Mahadalit families want to contribute to the wellbeing of their caste and community. Ramgati Chaudhary, a
Mahadalit, has decided to get his 1.5 kattha land registered in the name of the governor of the state for
construction of a primary school at Gulzarpur, Dawoodnagar (Ward number 5), in Aurangabad district.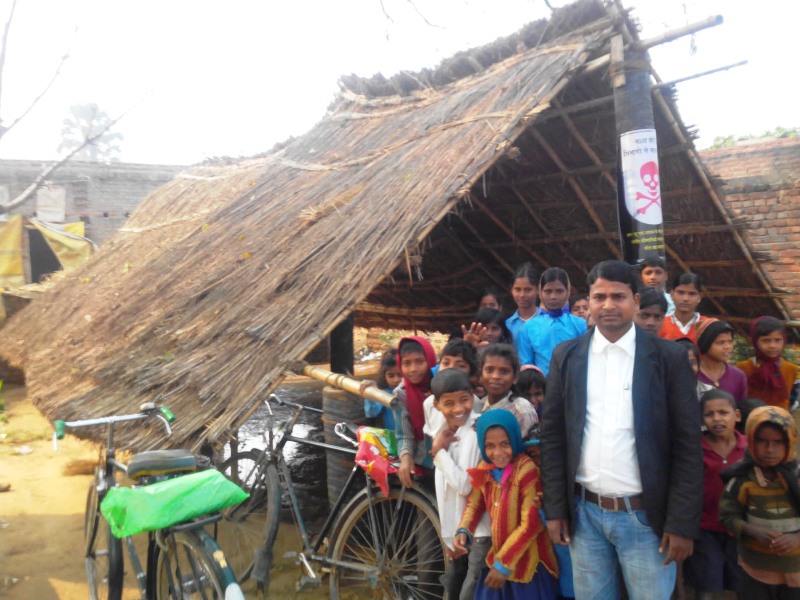 He made this announcement at a meeting of the villagers. The meeting was chaired by former municipality chief Yamuna Prasad Swarnakar. Retired DDO Laxman Chaudhary, retired teacher Hansraj Chaudhary, Jagdish Prasad Singh, Rameshwar Prasad, Ramjit Singh, Ravindra Singh, Ramchandra Chauhan and Ramkewal Chaudhary were among those present on the occasion. The twoyear- old school has had a male and a female teacher but has been housed in a hut.
---
Forward Press also publishes books on Bahujan issues. Forward Press Books sheds light on the widespread problems as well as the finer aspects of Bahujan (Dalit, OBC, Adivasi, Nomadic, Pasmanda) society, culture, literature and politics. Contact us for a list of FP Books' titles and to order. Mobile: +919968527911, Email: info@forwardmagazine.in)

The titles from Forward Press Books are also available on Kindle and these e-books cost less than their print versions. Browse and buy:

The Case for Bahujan Literature

https://www.amazon.in/dp/B073JVMCTH

The Common Man Speaks Out

https://www.amazon.in/dp/B075R94LQJ

Mahishasur: A people's hero