Of late, a stream of persons from different walks of life has been joining the Republic Party of India (RPI). From retired Army officers to Bollywood actors – the list is a long and a varied one. The entry of film actress Rakhi Sawant has particularly enthused the party supremo and Rajya Sabha member Ramdas Athawale. He has announced that Udit Narayan and some others from the world of films may soon join his party; although he does not deny the need for strengthening the party at the ground level.
Exhilarated by the large number of neo-converts to the party's cause, the RPI convened a conference of its workers from north India at the Constitution Club, New Delhi on 12 August. Besides the party chief Athawale, Rakhi Sawant was also present at the gathering.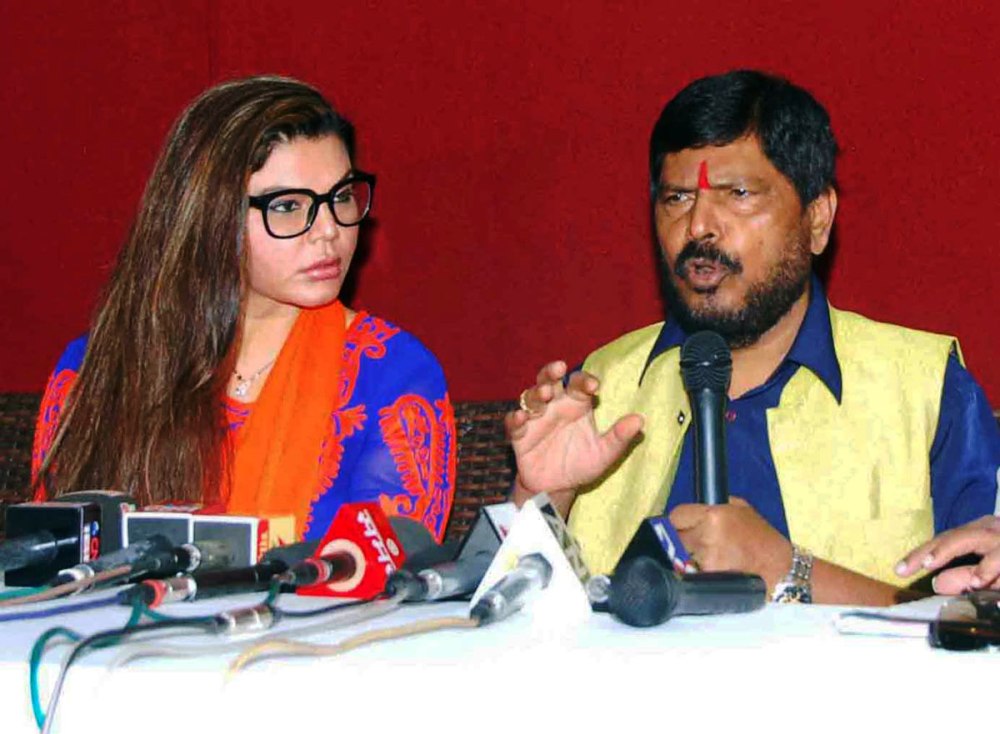 Athawale and his party had played a decisive role in the victory of the Shivsena-BJP combine in the last Lok Sabha elections and so the party now wants a 15 per cent share in the Assembly seats in the state. For many, the decision of Athawale and other Dalit leaders to switch their loyalties to the NDA was an unexpected and unwarranted move. It was felt that they would only serve to strengthen the retrograde saffron forces. On the other hand, if the BJP is giving importance to the RPI it is because it sees it as a tool that can be used to dismantle the Dalit base of the BSP and the Congress.
Athawale, of course, is brimming with enthusiasm. He told FORWARD Press, "There was time when the elephant was the election symbol of RPI and there were four MPs of the party from Uttar Pradesh. We are moving towards regaining our lost ground in north India. We will recapture the elephant".
Well-known Dalit writer Urmila Pawar sees the development from another angle. "Athawale joining the saffron camp is different from other Dalit leaders doing the same. There too he will protect Dalit interests", she said. And Athawale seems to be proving her right. Sending out a clear message that he intends to retain the agitational character of his party, Athawale has announced his intention of launching land movement all over the country. He made the announcement at the RPI workers' meet on 12 August. If the RPI moves in this direction, the Sangh may find that its upper base is getting increasingly shaky.
Published in the September 2014 issue of the Forward Press magazine
---
Forward Press also publishes books on Bahujan issues. Forward Press Books sheds light on the widespread problems as well as the finer aspects of Bahujan (Dalit, OBC, Adivasi, Nomadic, Pasmanda) society, culture, literature and politics. Contact us for a list of FP Books' titles and to order. Mobile: +919968527911, Email: info@forwardmagazine.in)

The titles from Forward Press Books are also available on Kindle and these e-books cost less than their print versions. Browse and buy:

The Case for Bahujan Literature