TEWAR FARMHOUSE, HISAR (HARYANA): "We had great hopes from Modiji. That is why we voted for him in the last general elections. He has been promising houses for all. But two years on, we are still here," said one of the Dalit men from Mirchpur living on the Tewar Farmhouse premises, a few kilometres away from Hisar town. He belongs to one of the 120 families that have sought refuge here after Jats burnt down their houses in Mirchpur on 21 April 2010. But the BJP government, helmed by a non-Jat chief minister and projecting itself as a government for the non-Jats, has done nothing for them.
No representative of the party has visited them, not even Rajkumar Saini, the BJP leader of the Backwards. The party might be trying to cobble together a constituency – as Rajesh Kashyap, a seasoned journalist from Rohtak has been observing over the last year or so – to counter the Jats who form 32 per cent of Haryana's population but Tewar Farm is proof that Dalits don't really figure in their plans. The plight of these 120 families is proof Narendra Modi and BJP still cannot see beyond the upper castes. Despite the politics it projects, at the Tewar Farm, it appears that the party is on the side of the Jats who burnt their houses and drove them out of Mirchpur more than seven years ago.
Some of the children of these families haven't seen the inside of a school. Others had to stop going to school after they moved here. They are refugees in their own state, merely 70 kilometres from what used to be their village. All that shields them from the searing heat of the summers, the snakes and now the ruthless winter are discarded plastic banners – some of them belonging to political parties who've looked the other way as they fought the elements of nature, and others proclaiming car loans from a bank.
"We have only one government and that is Ved Pal Singh Tanwar," said another man who has had to endure these conditions for the last seven years. For Vedpal Singh Tanwar, a Hisar-based businessman, has provided them shelter in his farmhouse compound. On the other hand, the only sign of the Haryana government here is a lone policeman huddled up in a tent outside Vedpal Singh Tanwar's house.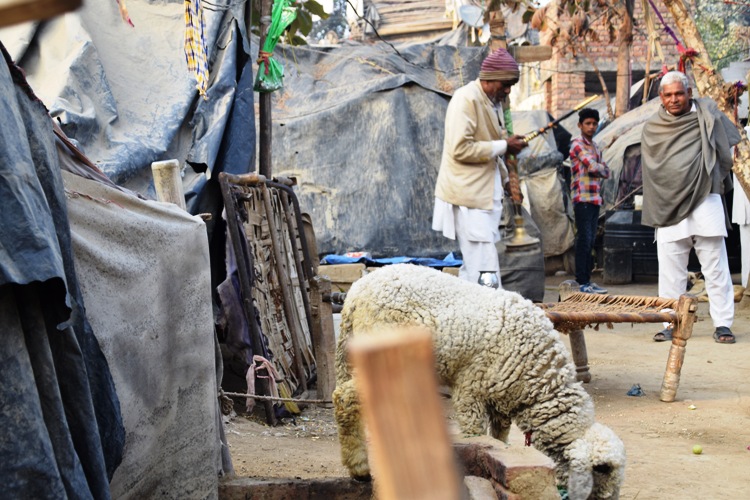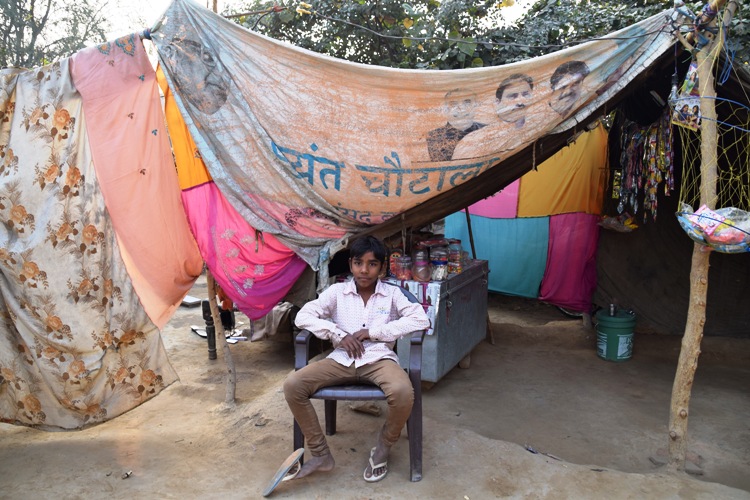 ---
Forward Press also publishes books on Bahujan issues. Forward Press Books sheds light on the widespread problems as well as the finer aspects of the Bahujan (Dalit, OBC, Adivasi, Nomadic, Pasmanda) community's literature, culture, society and culture. Contact us for a list of FP Books' titles and to order. Mobile: +919968527911, Email: info@forwardmagazine.in)