On the pretext of removing poor-quality magazines from its list of approved journals, the University Grants Commission (UGC) has withdrawn recognition to a string of magazines that had a reputation for publishing research-based original articles. These include progressive and anti-caste magazines like Forward Press and the online edition of The Economic and Political Weekly (EPW).
Assailing the decision, Sanjay Sahai, editor of Hans, says, "The current government is out to muzzle freedom of expression in the country. This is even more sinister than the Emergency that was imposed on the country because that was a declared Emergency, while this is an undeclared one. The government is out to build an atmosphere in which no one dares to raise his voice against it. This is like killing ideas and thoughts and should be opposed tooth and nail. All small magazines should forge a joint front to oppose it."
EPW manager Gaurang Pradhan says, "Now, there is hardly any need to explain what kind of atmosphere is being built in the country. It is self-evident. UGC's decision puts in the dock. It has dropped the online edition of EPW from its list while continuing with its print edition – this, when the online edition is just a digital replica of the print one." He said that the EPW was in correspondence with the UGC regarding the decision.
Also read: UGC delists Forward Press and other progressive, anti-casteism journals and magazines
The rejected journals include Akhara, a magazine published from Ranchi, which carries articles written in tribal dialects of Jharkhand. Akhara editor Vandana Tete says that the UGC's decision was aimed at promoting the corporate media. "The government wants magazines that are somehow surviving through community support to shut down," she says. "Our magazine publishes articles in tribal dialects. Let the UGC tell us which other magazine does so. Denying approval to magazines like Akhara means that the UGC wants to throttle research in tribal dialects and constrict the space available for anti-establishment views. It wants to kill the tribal language."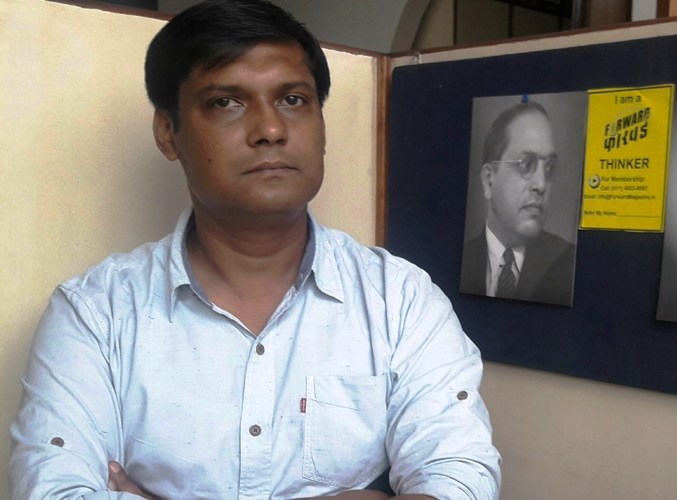 Pramod Ranjan, managing editor of Forward Press, says, "We are supportive of any endeavour aimed at promoting quality research, but the UGC should understand that the criteria devised by it are neither proper nor final. Forward Press has been publishing articles on issues pertaining to Dalits, Tribals and OBCs, which do not find place anywhere else. The number of writers from these sections was very small in the past and that was why social science research on these sections was nothing to write home about. But now, with a large number of members of these sections entering the portals of the institutions of higher learning, a new bunch of talented writers and researchers from these communities has come to the fore. We have been providing a platform to these men and women who are knocking at the door of the academic world. We commission articles keeping in mind the special needs of the deprived communities and specific situations. UGC's decision will not only dent our efforts but will also come in the way of the expansion of knowledge."
Forward Press also publishes books on Bahujan issues. Forward Press Books sheds light on the widespread problems as well as the finer aspects of Bahujan (Dalit, OBC, Adivasi, Nomadic, Pasmanda) society, culture, literature and politics. Contact us for a list of FP Books' titles and to order. Mobile: +919968527911, Email: info@forwardmagazine.in)

The titles from Forward Press Books are also available on Kindle and these e-books cost less than their print versions. Browse and buy:

The Case for Bahujan Literature
Mahishasur: Mithak wa Paramparayen