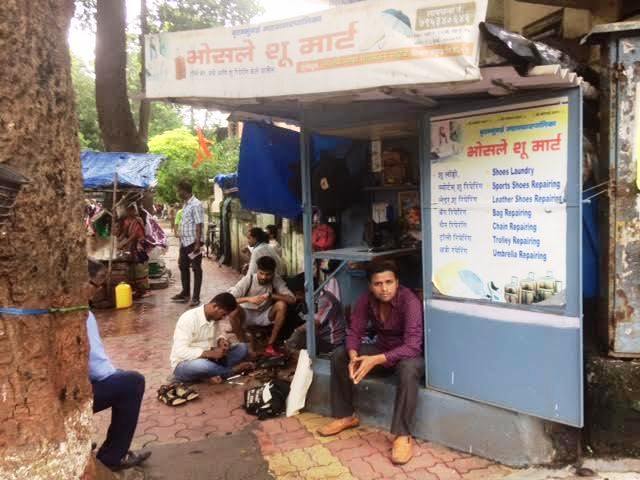 Ever since Mumbai-based Sudheer Rajbhar, 32, was a young boy, he has heard the word "Chamar" being used as a slur against the members of the Scheduled Caste engaged in leather works. He learnt to accept it. He didn't have a choice. For how could little Sudheer take on casteism, steeped as it is in the social fabric and popular memory alike. However, today, as an artist, he has found his voice. Using art as the medium of expression, his newly launched design label "Chamar", aims to redefine the word.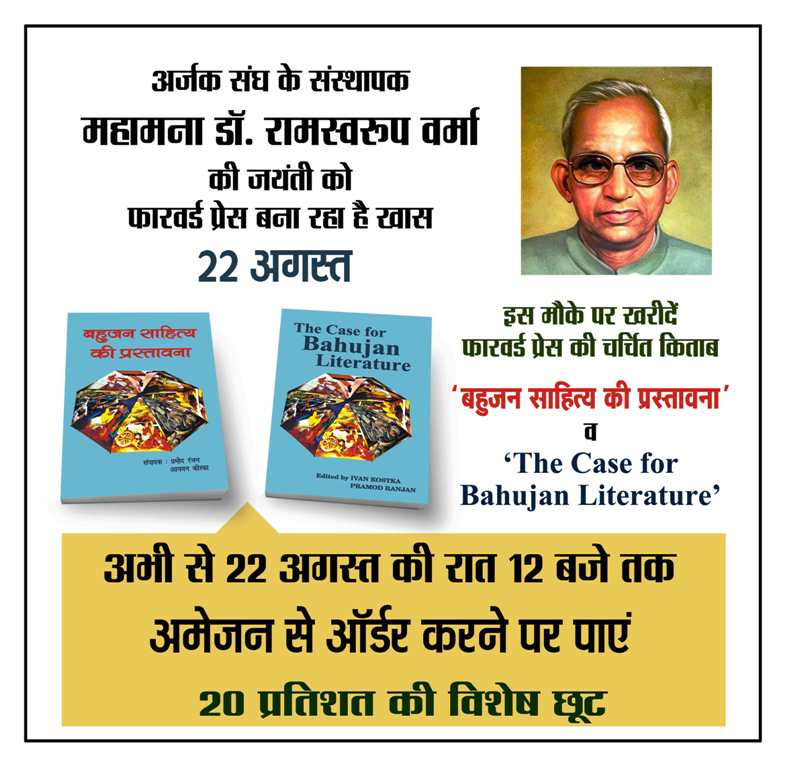 Setting the record straight
"People do not understand that Chamar is the word used for those who work with leather. Though the discrimination is not very obvious in big cities, in villages, even today, people use the word as a slur. It's very disappointing," says Rajbhar, who launched Chamar Studio about eight months ago. Under the label "Chamar", Rajbhar sells products such as belts, bags, slings and more. He collaborates with five cobblers. While he takes care of the designing and cutting, the cobblers help him with the stitching. Rajbhar has intentionally retained traditional names of the products: Patta Khisa, Batua, Jhola, Karyalaya, Baniya, Basta, Bora, Chamar Thaila and so on. The products are priced between Rs 1,500 to Rs 6,000. Half of the profit goes to the cobblers he works with.
The man behind the art
Rajbhar himself belongs to an OBC family. He was born and brought up in the Kandivali slum, Mumbai. His parents had migrated to Mumbai from Jaunpur district in Uttar Pradesh. After his father got a job in the postal department, the family shifted to government quarters in Santacruz. His wife, Manisha Bhardwaj, works as conservator at the National Museum, Delhi.
Rajbhar was always inclined towards things creative. Thus, after finishing his schooling from BL Ruia High School, he went to the Indian Art Institute and the Vasai Vikasini College of Visual Art. After completing his education, he assisted many established artistes such as Chintan Upadhyay and Navjot Altaf. He got his first break when, in 2016, he got an opportunity to showcase his work as part of a group show called Project Art Practice held at the Jehangir Art Gallery on the occasion of the Kala Ghoda Festival.
"My work was titled Bombay Black Show, in which I had used black 'thailas' with objects like frames and letters to represent memories of underprivileged people when they lose their shelter in a demolition drive," he explains.
How it all began
Rajbhar has an intriguing story of how the label came to be. Last year he participated in "Take the City Project" in Mumbai. "I decided to present something that represented my community," he recalls. He showcased a cloth bag that had the word "Chamar" written in various languages. "I wanted to bring this word to the people and tell them that it's just a profession. I had presented around 40 bags, all of which were sold. Not one to rest on his laurels, Rajbhar decided to do his own research on how to keep the momentum going. To his dismay, he realized the plight of his community had worsened in the wake of the beef ban, as cow skin is the main raw material for their products. So, Rajbhar and his team turned to recycled rubber and tyre sheets. In the future, he plans to procure some biodegradable raw material from Kerala, too.
The road ahead
Currently, he does not have a physical art studio, so he has been selling products online through his website www.chamarstudio.com. Additionally, some of his works can also be seen at the Le Mill store in Mumbai. He frequently visits each of the cobblers whom he works with to discuss designs and work. He is planning to set up an art studio in Kandivali, where his team members will be able to sit together to work on the orders. "The studio will also have a small area dedicated to contemporary designs and art-related books," says Rajbhar. "I also plan to teach the cobblers designing and cutting. I will not learn stitching because that will take away their earnings," says Rajbhar. He plans to take his art to shoe-shiners at the railway stations, among other precluded and distressed groups.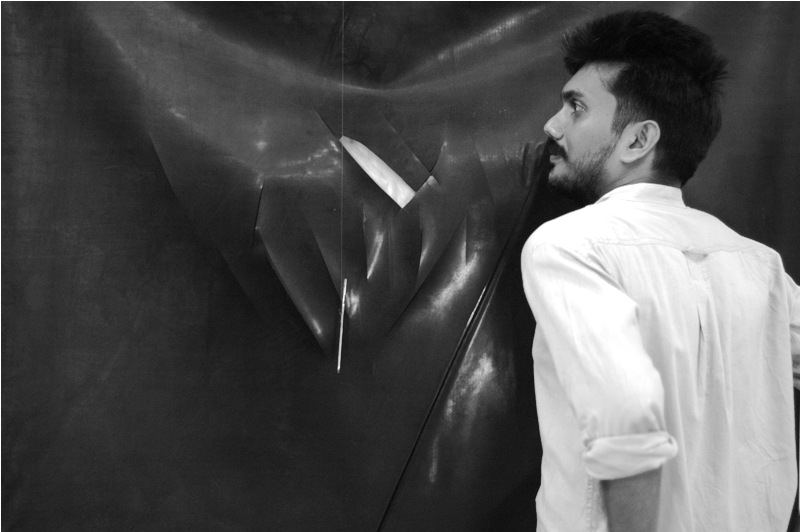 Rajbhar finds that all those who buy his designs are curious about the use of the word "Chamar". He is more than happy to entertain their curiosity. "With 'Chamar Studio', I want people to link the word 'Chamar' to something good," he adds. He knows that this community needs to take ownership of the word and what it stands for. He, for one, is prepared to help them do that.
Copy-editor: Zeeshan Ali
*This article was corrected on August 17. It had wrongly indicated that the Sudheer Rajbhar belonged to the traditionally leather-working ST community. Rajbhar is an OBC.
---
Forward Press also publishes books on Bahujan issues. Forward Press Books sheds light on the widespread problems as well as the finer aspects of Bahujan (Dalit, OBC, Adivasi, Nomadic, Pasmanda) society, culture, literature and politics. Contact us for a list of FP Books' titles and to order. Mobile: +917827427311, Email: info@forwardmagazine.in)

The titles from Forward Press Books are also available on Kindle and these e-books cost less than their print versions. Browse and buy:

The Case for Bahujan Literature

Dalit Panthers: An Authoritative History

Mahishasur: Mithak wa Paramparayen