"Regarding our castes it is held that some castes are meant for fighting, some for making weapons, some to graze sheep, some to till the land and some to tend gardens. But all this is nonsense because every caste has its own soldiers and generals, shepherds, ironsmiths and gardeners. Every caste has its own heroes and professional craftsmen. It is said that people from some castes are of mercurial temperament, some are idiots, some are thieves and some are fraudsters. Most likely, all this is nothing but criticism and complaint." (My Dagestan, Rasul Hamzatov)
The party with a difference is getting entangled in caste politics
In the local parlance of Haryana, Delhi and the Hindi-Punjabi region, any human characteristic is given a caste character. For instance, when somebody displays valour, it is attributed to his caste – "that is his real caste!" The leaders of Aam Aadmi Party (AAP) may also be described as a "brave" caste but they themselves have given an opportunity to others to cast doubt over they belonging to a caste that is different from that of all other political parties. That the party's organization in Delhi and its election strategy is steeped in casteism came to the fore when Ashutosh, regarded as very close to AAP National Convenor and Delhi Chief Minister Arvind Kejriwal, stated within 15 days of his quitting AAP that he was compelled to mention his caste along with his name. It appears that the politics of AAP, like any other party, has come to revolve around the caste and kinship even when at its helm, Kejriwal's political image has generally been clean.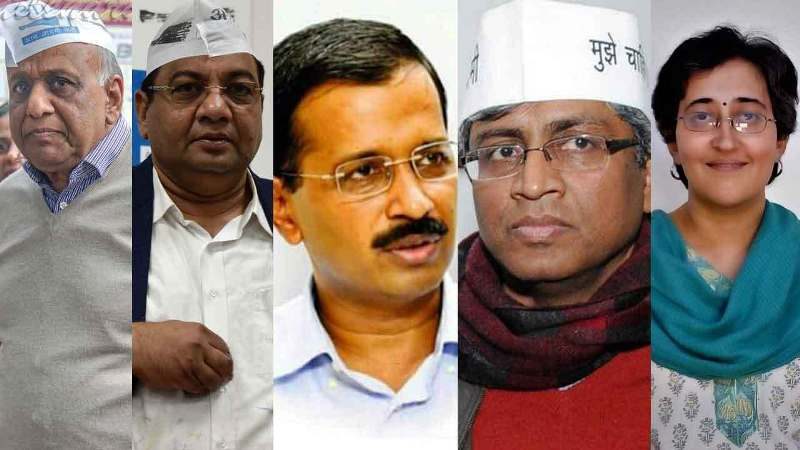 Ashutosh, who parted ways with Kejriwal, said that in the run-up to the 2014 Lok Sabha Elections Arvind Kejriwal had pressed him to mention his surname (which normally indicates one's caste) along with his first name. Ashutosh had quit journalism to join Arvind Kejriwal in the party. When the media saw his statement as an attack on Kejriwal, Ashutosh was upset with the news coming in from different quarters. Gopal Rai, the convenor of AAP's Delhi chapter and a minister in Kejriwal's government, said, "Whether anyone wants to indicate his surname or not is his personal choice. Our party's political affairs committee does not entertain issues on names and surnames of its leaders or volunteers."
What Ashutosh Tweeted?
In response, Ashutosh tweeted that he does not belong to the anti-AAP brigade. "My tweet is misunderstood by TV hawks. I am no longer with AAP, not constrained by party discipline and free to express my views. It will be wrong to attribute my words as attack on AAP. It will be gross manipulation of media freedom. Spare me. I not [a] member of [the] anti-AAP brigade."
In 23 years of my journalism, no one asked my caste, surname. Was known by my name. But as I was introduced to party workers as LOKSABHA candidate in 2014 my surname was promptly mentioned despite my protest. Later I was told – सर आप जीतोगे कैसे, आपकी जाति के यहाँ काफी वोट हैं ।

— ashutosh (@ashutosh83B) August 29, 2018
What was construed as an attack on AAP was this earlier tweet: "In 23 years of my journalism, no one asked my caste, surname. I was known by my name. But as I was introduced to party workers as [a] Lok Sabha candidate in 2014, my surname was promptly mentioned despite my protest. Later I was told, 'Sir, aap jitoge kaise, aapki jati ke yaha kafi vote he' [how will you win, there is a large number of voters from your caste]. AAP had fielded him from the Chandni Chowk (Delhi) constituency. He was told that this was part of vote-bank and caste politics.
Ashutosh then also rapped BJP and tweeted, "I have learnt that the BJP is holding a press conference on my tweet. Good! BJP should swear by Mother Ganges and holy cow that it neither gives tickets nor seeks votes on the basis of caste. If they are real 'Hindus', they will do this."
पता चला है कि बीजेपी मेरे ट्वीट पर प्रेसर कर रही है । अच्छा है । बीजेपी को गंगा मइयाँ में खड़ा खोकर कहना चाहिये/ गौ माता को छू कर कहना चाहिये कि वो जाति के आधार पर न तो टिकट देती है और न ही वोट माँगती है । असली "हिंदू" होंगे तो ये ज़रूर कहेंगे ।

— ashutosh (@ashutosh83B) August 29, 2018
Indeed, this tweet was logical and timely, and a journalist alone could have expressed his thoughts this succinctly. Citing personal reasons, Ashutosh had resigned from AAP on 15 August 2018.    
Voices of the Opposition
Bhojpuri singer Manoj Tiwari shot to fame when he appeared in the reality TV show Big Boss. He then joined the BJP and was appointed president of the Delhi chapter. He said that AAP leaders have been in the news for inciting religious sentiments of the Sikhs, the Muslims, the Christians,  vandalizing Delhi churches, desecrating the Guru Granth Sahib in Punjab and polarizing Muslims in Bawana, Delhi. He said that Kejriwal was getting mired in communal controversies, adding the confidence in the party of those seeking alternative politics has been shaken. Nearly three years after Kejriwal assumed power, Tiwari said, the image of a hero has lost much of its sheen.   
Wind of Casteism
AAP itself has given this opportunity to the opposition. The real story began 24 hours before Ashutosh's tweet, when the AAP leader from East Delhi, Atishi Marlena, had her surname struck off. It is reported that the party asked her to do that because the "Marlena" sounds Christian. When the matter drew criticism, AAP denied having asked Atishi to stop using her name. Atishi's original surname was "Singh". The name Marlena was a later addition. At some point of time, impressed by the heroes of the Russian revolution (Karl) Marx and (Vladimir) Lenin, Atishi had fused these names to create a surname for herself, Marlena. But what is the use of the names of revolutionaries in caste politics?       
Kejriwal's Caste Politics
The chief minister of Delhi, Arvind Kejriwal, is a Bania from Haryana. His main colleague and deputy chief minister Manish Sisodia is a Rajput. Gopal Rai is Brahmin Bhumihar. Kailash Gehlot and Rajendra Pal Gautam are the Dalits in the Delhi Cabinet. Imran Hussain and Satyendra Jain also hold important portfolios. Somnath Bharti hails from an Scheduled Caste community of Bihar. But the question being raised is: Did Kejriwal nominate two "Guptas" to the Rajya Sabha to improve the party's prospects in Haryana? He himself has his roots in Haryana and had openly stated that if BJP has one Modi he has two Guptas. When Naveen Jaihind was appointed the party chief in Haryana, Kejriwal is said to have remarked that "Pandit" Naveen Jaihind would take Haryana to new heights. Jaihind has also been declared the party's chief ministerial candidate. Is it not obvious that by talking about Banias and alluding to Brahmins, Kejriwal has indulged in caste politics?   
When it comes to the candidates he picked for Delhi elections, in which the party swept to power, it is clear that Kejriwal did not play the caste card. The struggle he and his colleagues had waged along with the masses was more than enough. Let us see what the caste composition of AAP's Delhi legislative party looks like.    
Social background of AAP MLAs
(We don't claim that the list given is an official list of the MLAs' castes. The castes mentioned are inferences based on the common perception arising from the surname, or are based on what our sources told us. There are cases where we could only identify the caste groups, such as "Vaishya". Also, we couldn't ascertain the constitutional category, SC or OBC, in many cases.)   
| Name | Constituency | Social Background |
| --- | --- | --- |
| Vishesh Ravi | Karol Bagh | Scheduled Caste (SC) |
| Hazari Lal Chauhan | Patel Nagar | Khatik, SC |
| Shiv Charan Goyal | Moti Nagar | Vaishya |
| Surendra Singh | Delhi Cantt | Jat |
| Vijender Garg Vijay | Rajendra Nagar | Vaishya |
| Madan Lal | Kasturba Nagar | Gujjar |
| Pramila | RK Puram | Jat |
| Saurabh Bhardwaj | Greater Kailash | Brahmin |
| Pawan Kumar Sharma | Adarsh Nagar | Adarsh Nagar |
| Vandana Kumari | Shalimar Bagh | SC |
| Satyendra Jain | Shakur Basti | Vaishya |
| Jitendra Singh Tomar | Trinagar | Jat |
| Rajesh Gupta | Wazirpur | Baniya |
| Akhilesh Tripathi | Model Town | Brahmin |
| Som Dutt Sharma | Sadar Bazar | Brahmin |
| Alka Lamba | Chandni Chowk | Punjabi, OBC |
| Asim Ahmed Khan | Matia Mahal | Muslim |
| Imran Hussain | Ballimaran | Muslim |
| Col Devinder Sehrawat | Bijwasan | Jat |
| Bhavna Gaud | Palam | Brahmin |
| Naresh Yadav | Mehrauli | Ahir |
| S.Tanwar | Chattarpur | Gurjar |
| Prakash Jarwal | Deoli | SC |
| Ajay Dutt | Ambedkar Nagar | SC |
| Dinesh Mohaniya | Sangam Vihar | Thakur |
| Avtar Singh | Kalkaji | Sikh |
| Sahi Ram | Tughlakabad | Gurjar |
| Narayan Dutt Sharma | Badarpur | Brahmin |
| Girish Soni | Madipur | SC |
| Jarnail Singh | Rajouri Garden | Sikh Khalsa |
| Jagdeep Singh | Hari Nagar | Sikh Khatri |
| Rajesh Rishi | Janak Puri | OBC |
| Mahinder Yadav | Vikas Puri | Ahir |
| Naresh Baliyan | Uttam Nagar | Jat |
| Adarsh Shastri | Dwarka | Kayastha |
| Gulab Singh | Matiala | Ahir |
| Kailash Gehlot | Najafgarh | Jat |
| Praveen Kumar | Jagpura | SC |
| Amanatullah khan | Okhla | Muslim |
| Raju Dhingan | Trilok Puri | SC |
| Manoj Kumar | Kandala | SC |
| Manish Sisodia | Patparganj | Rajput |
| Nitin Tyagi | Laxmi Nagar | Brahmin |
| S K Bagga | Krishna Nagar | Punjabi |
| Anil Kumar Bajpai | Gandhi Nagar | Brahmin |
| Ram Niwas Goyal | Shahdara | Vaishya |
| Sanjeev Jha | Burari | Brahmin |
| Pankaj Pushkar | Timarpur | Brahmin |
| Rajendra Pal Gautam | Seema Puri | SC |
| Sarita Singh | Rohtas Nagar | SC |
| Mohammad Ishraque | Salempur | Muslim |
| Shri Dutt Sharma | Ghonda | Brahmin |
| Fateh Singh | Gokulpur |   SC |
| Kapil Mishra | Karawal Nagar | Brahmin |
| Sharad Kumar | Narela | SC |
| Ajesh Yadav | Badli | Ahir |
| Mohinder Goel | Rithala | Vaishya |
| Ved Prakash | Bawana | SC |
| Sukhbir Singh | Mundka | Jat |
| Rituraj Govind | Kirari | Brahman |
| Sandeep Kumar | Sultanpur Majra | SC |
| Raghuvinder Shokeen | Nangloi Jat | Jat |
| Rakhi Bidlan | Mangolpuri | SC |
Caste is also a factor but not the only factor
The list of MLAs of AAP is enough to see that if Kejriwal and Co continue to make common cause with the people of Delhi as they did before forming the party he will neither be required to play the caste card nor be obliged to provide an explanation. He will reap a windfall in the coming elections if he is prepared to accept this reality. After all, it was the brand-new Aam Aadmi Party claiming to eschew the politics of religion and caste that became popular and was able to understand the psyche of the masses.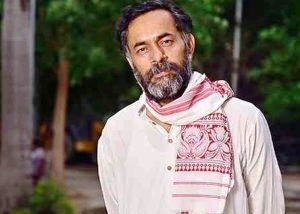 According to election statisticians, prior to 2013, in Delhi, BJP used to get the support of Punjabi Khatri and Vaishya communities while Congress enjoyed strong support of OBCs and Dalits. But with its entry into the politics of Delhi in 2013, AAP transformed the old caste equations. According to the analysis of the Centre for Study of Developing Societies (CSDS), among the voters of Delhi, Brahmin voters comprise 12 per cent, Jat 7-8 per cent, Punjabi Khatri 7 per cent, Rajput 7 per cent, Vaishya 6 per cent and Dalits 14 per cent. Political analyst Sanjay Kumar observes that caste of the voters has been influencing the voting pattern. He says that changes in voting preferences of these caste-communities were seen prior to the elections and they were consistent with how they voted in the elections. By rising above caste and community, Kejriwal's cavalcade swept the election.
However, there is an important aspect that is discussed by Kejriwal's old friends and which is alive in AAP today. Yogendra Yadav writes in his Myths of Election: "It is true that voting is influenced by caste factor. Whether you are a voter or a candidate, voting influences your community. At times, caste polarization is extreme as if there was nothing except caste factor. But statistics reveal that caste is one of the influencing factors. It is certainly not the only factor. Polarization happens in favour of a candidate or a party but generally no more than 40-50 per cent of a caste votes in favour of a candidate or a party. A single party rarely gets 60-70 per cent of votes of a caste. It is a fact that caste polarization in UP and Bihar is an exception in Indian democracy and it is in no way, a rule. In reality, an average voter will not find a candidate of his caste at all or will find more than one candidate from his caste. Obviously he has to take into account factors other than the caste factor."  
Translation: Parmanand Baiga; copy-editing: Anil
---
Forward Press also publishes books on Bahujan issues. Forward Press Books sheds light on the widespread problems as well as the finer aspects of Bahujan (Dalit, OBC, Adivasi, Nomadic, Pasmanda) society, culture, literature and politics. Contact us for a list of FP Books' titles and to order. Mobile: +917827427311, Email: info@forwardmagazine.in)

The titles from Forward Press Books are also available on Kindle and these e-books cost less than their print versions. Browse and buy:

The Case for Bahujan Literature

Dalit Panthers: An Authoritative History

Mahishasur: Mithak wa Paramparayen