Recently,  Avadhut Wagh, the spokesperson of Bharatiya Janata Party (BJP) in Maharashtra, said matter-of-factly that Prime Minister Narendra Modi is the 11th incarnation of Lord Vishnu. NDTV reported this statement. The opposition made fun of it. The Congress said it was an insult to the gods.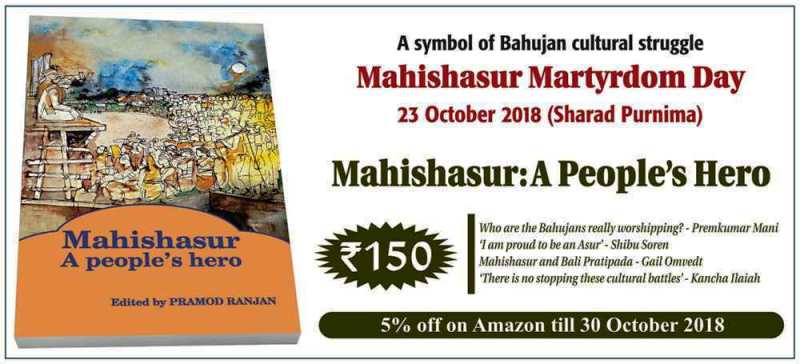 Earlier, the Maharashtra BJP spokesman had tweeted, "Respected Prime Minister Narendra Modi is the 11th incarnation of Lord Vishnu." In an interview with a Marathi news channel, he reiterated that it is a boon for the country to have a godlike leader in Modi.
It is noteworthy that the Rashtriya Swayamsevak Sangh (RSS) and BJP have been calling Buddha the tenth incarnation of Vishnu. Now, the question that arises is: "How many incarnations of Vishnu will there be?"
Congress MLA Jitendra Awhad mocked Wagh. He said, "He [Avadhoot Wagh] is a graduate from Veermata Jijabai Technological Institute (VJTI). Now there is a need to check the authenticity of his degree. This was not expected from him."
VJIT was established in 1887. It is one the oldest engineering colleges in Asia. Till 26 January 1997, it was known as Victoria Jubilee Technical Institute.
The declaration of Narendra Modi as the 11th incarnation of Vishnu is not the only example of how the gods and goddesses are made. In Rajasthan, a certain Hemant Vohra started a drive to portray Vasundhara Raje, the chief minister of Rajasthan, as a goddess in posters. After getting encouraging results for this campaign, plans are afoot to build temples of the chief minister. For this, the place, architect, type of stone, shape of the idol, inauguration and so on have already been finalized.
Besides, temples of Amitabh Bachchan, Rajinikanth and Sachin Tendulkar have already been made. There are talks about constructing a temple of Nathuram Godse, who assassinated M. K. Gandhi. It may have already been made. A logic too has been invented for each of these projects. For example, Hemant Vohra says "Vasundhara" means Mother Earth. This is not all. Vohra is going to establish Vasundhara as "Maa Kalyani" (Mother Kalyani) in the temple.
What comes to mind is this: Does the name of a person make her/him eligible to be established as a god/goddess? Doesn't this process of making gods and goddesses give us a clue about how the other gods and goddesses were made?
Translation: Lokesh; copy-editing: Anil  
---
Forward Press also publishes books on Bahujan issues. Forward Press Books sheds light on the widespread problems as well as the finer aspects of Bahujan (Dalit, OBC, Adivasi, Nomadic, Pasmanda) society, culture, literature and politics. Contact us for a list of FP Books' titles and to order. Mobile: +917827427311, Email: info@forwardmagazine.in)

The titles from Forward Press Books are also available on Kindle and these e-books cost less than their print versions. Browse and buy:

The Case for Bahujan Literature

Dalit Panthers: An Authoritative History

Mahishasur: Mithak wa Paramparayen