The Jai Adivasi Yuva Shakti, now well known all over the country as JAYS, is expected to play a crucial role in the forthcoming assembly elections as it plans to field candidates for as many as 80 seats. However, there are reports of rifts within the organization with several people claiming to be its founding members. It is therefore essential to recall the story of the formation of JAYS.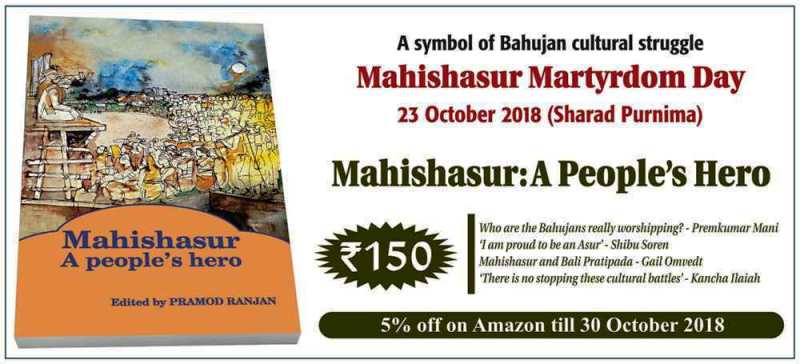 JAYS begins as a Facebook group
I became a Facebook friend of Dr. Hiralal Alawa in 2011. At the time, he was probably living in Gwalior. I noticed that he would put news clips from Dalit Adivasi Duniya on his Facebook wall. I was working as a sub-editor of the weekly Dalit Adivasi Duniya, published from Delhi. Dalit Adivasi Duniya began publishing in 2001 and due to financial constraints was forced to shut down in 2015. At the time, it was the only news journal that talked about Adivasi issues.
While sharing news clips from Dalit Adivasi Duniya on Facebook, Dr Alawa would add the words 'Jai Yuva Shakti' to his posts. We continued to interact on Facebook. He would also write his thoughts and comments on Adivasi issues for publication.
I first met Dr Alawa in July 2012 at AIIMS where he had joined as a Resident Doctor.
Focus on fundamental issues of Adivasis
Around that time, he spoke to me about making an organization for the Adivasis. I had suggested that he could also join any of the several organizations that were working for the Adivasis, but he wanted to create an association of his own. According to him, although numerous organizations claimed to work for Adivasis, no one spoke about the fundamental issues – the Fifth Schedule, PESA, Forest Rights law, extensive malnutrition in Adivasi areas, starvation, illiteracy, and ineffective healthcare system.
There was some confusion regarding the name of the organization. He wanted to make an organization which would attract the youth. He wrote 'Jai Yuva Shakti' on his Facebook posts, but sometimes he would also sign off with 'Adivasi Yuva Shakti' – those were the kinds of names he preferred. I pointed out that the word Adivasi was missing from 'Jai Yuva Shakti' and there was already an NGO named Adivasi Yuva Shakti (AYUSH) active in Maharashtra. Shortly, he mixed the two names and started affixing 'Jai Adivasi Yuva Shakti' on the Facebook posts and made several groups by that name. That helped many Adivasi youths in the country come together, and discussions on issues regarding Adivasi people gathered momentum. Active under the name 'Jai Adivasi Yuva Shakti,' it went on to become the JAYS we know of today. I designed the logo, banners, and posters for JAYS following Dr. Alawa's suggestions. Many Adivasi youths started prefixing 'Jai Adivasi Yuva Shakti' to their names or their Facebook posts.
Dr Alawa and I also began interacting with Adivasi people living in Delhi or those who came to the city for work. Anyone who wanted to connect with the world of Dalit and Adivasi assertion would often come and meet us. We met people who came to protest marches and sit-ins and spoke to them about JAYS. The Adivasi youth living in Delhi would get together once a week or fortnight as part of JAYS.
'Facebook Panchayat' and 'International Facebook Mahapanchayat' in 2013
In the meantime, in May 2013, Dr Alawa went to his native place in Madhya Pradesh and planned to meet the people from the area who had joined the Facebook group. For this purpose, he organized a 'Facebook Panchayat' at Badwani. I made a banner for the meeting. Although only about 200 people from the neighboring areas attended the meeting, Dr Alawa was quite excited about it.
After he returned to Delhi, Dr Alawa tried to connect with Adivasis living in India and abroad to bring them together on one platform. To this end, in October 2013, he organized an 'International Facebook Mahapanchayat' at Indore, Madhya Pradesh. Apart from Indian Adivasis living abroad, Dr Alawa was hoping that tribal people from Nepal, Bhutan, and Bangladesh would also join the platform. That, however, did not happen although many Adivasis living in the other states and some living abroad attended the meeting.
Discussions took place on the Constitutional rights of the Adivasis, the Fifth Schedule, and Adivasi leaders. The event was covered by the media quite well, and JAYS managed to draw the attention of other Adivasi organizations.
Although I could not attend the two events, I designed the posters and banners and was involved in their publicity.
Vikram Achhaliya, who now claims to be one of the founder members of JAYS, also attended both the events. Nevertheless, JAYS was Dr Hiralal Alawa's idea, and the organization came into being thanks to the two facebook initiatives that he took.
Dr Alawa introduces me to Vikram Achhaliya and Gaurav Chauhan.
I first met Vikram Achhaliya in Delhi in 2014 (in either April or May, I do not recall precisely). It was at an event organized by the Adivasi Ekta Parishad. Dr Alawa introduced me to the two gentlemen as well as several others who had come from Madhya Pradesh, Gujarat, and Maharashtra. In the meantime, WhatsApp was becoming popular, and members of JAYS were using this to connect.
By now, JAYS had become quite well known among the Adivasi youth in the country. Fifth Schedule, PESA, Forest Rights and other issues related to Adivasis were being discussed, and events, seminars, and sit-ins began to be held under the JAYS banner all over the country.
Rift in JAYS
In February 2015, an event called 'Bas Ek Ummeed ke liye' was organized by JAYS in Bhilai in Chhattisgarh. The programme, organized by Adivasi youth, focused on the Fifth Schedule, tribal history, and tribal culture. Apart from Dr Hiralal Alawa and Vikram Achhaliya, youth from other states took part in the programme. These included Gaurav Chauhan and Mahendra Kannauj. Gaurav Chauhan had earlier attended the event at Indore. He had then just returned home from the United States. Chauhan and Dr Alawa argued over matters concerning elections. Gaurav Chauhan accused Dr Alawa of becoming the self-appointed chief of JAYS while the latter said that Chauhan wielded money power to have his way. That led to a rift in JAYS, and Gaurav Chauhan started a parallel organization by the same name.
Later, I learnt that Gaurav Chauhan wanted JAYS to support one of his relatives who was contesting the forthcoming elections. Dr Alawa was opposed to the idea. The issue seemed to have hurt Chauhan's ego, and he tried all means to establish his superiority in JAYS. That led to confusion among the members, and many even left the organization.
Gaurav Chauhan went as far as to promise that he would not go back to the US; instead, he wanted to start a company that would generate employment for Adivasi youth. He had mentioned this to me and indirectly tried to bribe me as well to side with him. Although I refused to support him, he was able to get Vikram Achhaliya, Mahendra Kannauj, and some others to his team. He could not open a company. He did, however, find himself a job in an IT company in Pune.
Effort at reconciliation
Meanwhile, the members of the counter group of Vikram Achhaliya, Mahendra Kannauj and Gaurav Chauhan found themselves isolated and wanted to get back to Dr Alawa's group. The counter group remained concentrated in a few areas of Badwani. The members wanted a rapprochement, but Dr Alawa did not pay them any heed. In September 2015, Dr Alawa finished his term as a Senior Resident Doctor in AIIMS and returned home. At Anjad in Badwani district, he joined a private hospital.
The Chauhan group, meanwhile, were trying to defame Dr Alawa by accusing him of misbehaving with a woman.
In November 2015, a 'Facebook Mahapanchayat 2015' was organized under the JAYS banner by the counter group in Devnaliya village in Dewas district. The Chauhan group was hoping that I would be able to bring about a reconciliation with Dr Alawa. I accepted the invitation to the event which was to be held on 1 and 2 November. It was my first visit to Madhya Pradesh.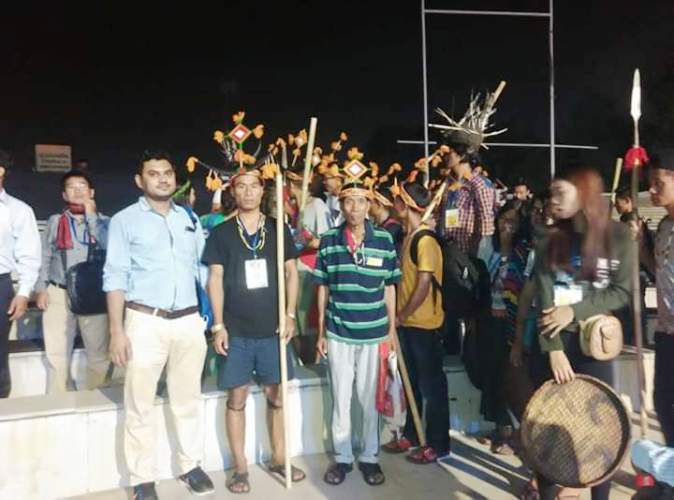 Unfortunately, my train was late, and I reached Indore late in the evening. Not only was the road to Devnaliya bad, but I was also warned of leopard attacks. When I arrived at the venue of the programme, I came to know that it had been truncated to one day. The members of the Chauhan group who interacted with me, made several allegations against Dr Alawa – misbehaving with women and speaking rudely to the youth members of his group, were some of them. These were false allegations, and I told them so. I reminded them that I had known Dr Alawa for three years and had participated in several programmes organized by him. I told them, he was a good friend.
They were first a bit intimidated by my response. However, when they persisted with their allegations – incidents that had allegedly taken place at a meeting in Chhattisgarh where I was not present – I told them that I would speak with Dr Alawa on the matter.
However, I was curious to know why even while they were leveling serious allegations against Dr Alawa, they wanted to reconcile with him. Vikram Achhaliya said that he knew Dr Alawa was a good man who had laid the foundations of JAYS. The only problem was that he did not talk to them with any respect. Concerning the accusation of misbehavior with a woman, I spoke with her after I came back to Delhi. She vehemently refuted all the allegations against Dr Alawa.
Since I had come to Madhya Pradesh, I could not return without meeting Dr Alawa. He lived about 35 km from Badwani. I asked Vikram Achhaliya what he would do if Dr Alawa did not wish for reconciliation. Achhaliya said they would then oppose all his moves. They would field a candidate to oppose him in case he decided to fight elections. If he contested the polls from Kukshi, the faction would field Mahendra Kannauj, he said.
Hiralal Alawa's response to the allegations
I spoke with Dr Alawa about the supporters of the Chauhan group, the allegations and also about their wish to agree with him. Dr Alawa was annoyed. He did not wish to talk about it, he said. According to him, Chauhan was from a wealthy family and wanted to garner support with the power of money. He said I knew they were always conspiring against me. However, I have kept quiet. I do not have time for this. Now that they have made false allegations against me, I am not going to speak with them.
Dr. Alawa said both Vikram Achhaliya and Mahendra Kannauj wanted to contest elections. He had advised them to work for JAYS to help strengthen it. They could then fight the polls on JAYS tickets and speak on Adivasi issues in the Parliament. However, these people were busy conspiring to break the organization.
Shortly afterward in 2016, Dr Alawa returned to Delhi as an Assistant Professor at AIIMS. The members of the splinter group broke all ties with JAYS and joined the Adivasi Ekta Parishad and Adivasi Mukti Sangathan.
JAYS marching ahead
After coming to Delhi, Dr Alawa worked intensively with JAYS. In 2016, he called for 'Mission 2018', a plan for concerted action under the JAYS banner. It aimed at demanding strict implementation of the Fifth Schedule in Adivasi areas. The work was to culminate in a gherao of the Parliament by one crore tribals of the country.
Dr. Alawa put in much effort to bring the plan to fruition. He met with tribals from all over the country to make them aware of the mission. In Madhya Pradesh, JAYS not only posed a challenge for the RSS, BJP and the Congress alike, it had also become more popular than the Adivasi Ekta Parishad and Adivasi Mukti Sangathan.
The rift between the various Adivasi groups came to the fore once again during student elections when the Adivasi Chhatra Sangathan backed by JAYS defeated the student organizations of the BJP and the Congress. Speaking to the media, the winners of the polls confirmed that the JAYS supported them whereas the Adivasi Mukti Sangathan and Adivasi Ekta Parishad claimed that they backed the students.
The Gaurav Chauhan faction is now once again active with the support of the Adivasi Mukti Sangathan and Adivasi Ekta Parishad. They have even named themselves 'JAYS Core Committee' with the sole aim of opposing Dr. Alawa. Whether he calls himself the founder member or member of the JAYS Core Committee, the fact is that he is not speaking the truth and this so-called committee is fake.
Translation: Maitreyee, copy-editing: Saumya
---
Forward Press also publishes books on Bahujan issues. Forward Press Books sheds light on the widespread problems as well as the finer aspects of Bahujan (Dalit, OBC, Adivasi, Nomadic, Pasmanda) society, culture, literature and politics. Contact us for a list of FP Books' titles and to order. Mobile: +917827427311, Email: info@forwardmagazine.in)
The titles from Forward Press Books are also available on Kindle and these e-books cost less than their print versions. Browse and buy:
The Case for Bahujan Literature
Dalit Panthers: An Authoritative History
Mahishasur: Mithak wa Paramparayen