The Delhi government has many ongoing programmes for the Dalits and the OBCs. They range from helping Dalitbahujan youths acquire education abroad to arranging coaching classes for those taking competitive examinations. The government has also been commemorating Dalitbahujan heroes through various programmes. It has also taken an important initiative with regard to reservations. FORWARD Press talked to Rajendra Pal Gautam, social welfare minister in the Government of Delhi.
Recently, there were media reports suggesting that the OBCs living in Delhi would be able to benefit from reservations. It was said that the government is amending the law that bars OBCs who have settled in Delhi after 1993 from getting reservations. Have you taken any other step in this direction?
My department is taking this issue very seriously and we are trying to hammer out a solution. We realize that it is absurd to say that a child who was born in Delhi and was educated here is not a resident of the city. Since this issue also falls within the purview of the Union government, we have initiated discussions with the Union government officials. Nothing concrete has come out so far but I reiterate that the Delhi government will protect the interests of the Dalitbahujans, no matter what the roadblocks.
What are the main programmes of the Delhi government for the SC-STs and the OBCs?
The social welfare department of the Delhi government has a scholarship programme for the SC-ST and OBC students. We are also trying to make the unemployed, the youth and the physically disabled of these communities economically self-reliant by providing them training, etc.
Please tell us in detail about these programmes.
How serious the government is about this issue can be gauged by the fact that more than 600,000 students of the SC-ST and OBC communities are being awarded scholarships every year under different programmes. Besides the general programme, we also have scholarship for meritorious students and "stationery" scholarships specifically for Dalitbahujan students and they are taking full advantage of them. Additionally, the annual tuition fee of students enrolled for courses in engineering, medical, management, etc is reimbursed by the government.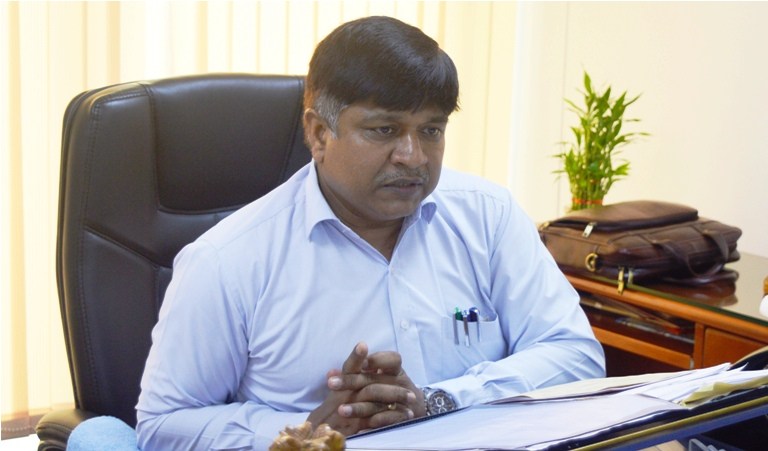 Give some details of these scholarship programmes.
As is clear from its name, the scholarship for meritorious students is based on merit. For instance, if a student obtains 55 per cent marks in the 12th grade examination, his scholarship will be a little less than that of the student scoring 60 per cent or higher marks. Details of this programme are available on the website of the SC-ST-OBC welfare department. The stationery scholarship is given to all Dalitbahujan school students – Rs 600 is given annually to all such students for buying stationery.
Any other special programme?
Yes. The government is working on a new scholarship programme for Bahujan students who want to pursue PhD, MBA or any other similar course abroad. The groundwork is being done expeditiously and the programme will be implemented once it is cleared by the Cabinet.
What is this programme?
Many meritorious SC-ST and OBC students are unable to study abroad due to financial constraints. Hence, we have decided to launch this programme. Just imagine, had Gaikwad and Sahuji Maharaj not financed Dr Amedkar's higher education, would he have been able to contribute to nation-building as much as he did? That is why we are mulling naming this programme as Dr Ambekar Fellowship.
Any other programme?
Under the Mukhyamantri Pratibha Vikas Yojana, the Delhi government arranges free coaching for Bahujan students appearing in civil services and medical and engineering entrance examinations. But what is new and important is that well-known coaching institutes like Akash, FITJEE and Rau have agreed to participate in the programme. Officials have already had discussions with these institutions and they will join the scheme once the Cabinet clears the proposal.
This is an old programme. Then why is the Cabinet's clearance needed?
Yes, it is an old programme but the decision to involve prestigious coaching institutions is a new one and it has been taken to upgrade the quality of education. Another reason why we need Cabinet clearance is the financial aspect. Until now, the coaching institutes were paid Rs 40,000 per student. Now, it is proposed to raise this amount to Rs 1.5 lakh.
What are the programmes for Bahujans who are not students?
We have been running many programmes for SC-STs and OBCs with the cooperation of other institutions. The details are available on the websites of the social welfare and SC-ST-OBC welfare departments. There is a Swarozgar Samiti Training Programme under which the government arranges loan for self-employment of the beneficiaries after providing them training. Then, the government arranges loans for other businesses. For instance, if someone wants to operate a taxi, we arrange a loan for him. Earlier, the upper limit for such loans was Rs 5 lakh. Now, it has been raised to Rs 10 lakhs. That is not all. If someone wants to establish a factory, we try to secure loan for him on the basis of the project report.
The Delhi government organized a series of programmes to commemorate Bhikhari Thakur. Are plans afoot to recall the contribution of other Dalitbahujan personalities of eminence?
The Delhi government had drawn up an ambitious programme for commemorating eminent Dalit-Bahujan personalities. After Bhikhari Thakur, we propose to hold "chaupals" on Ambedkar, Valmiki and Kabir. This would have two benefits. One, we would be able to reach more homes at a relatively low cost and two, a positive atmosphere will be created in the mohallas through such events.
What is the action plan of the government for this programme?
Just as the government extends financial assistance for Chhath, Kanwad Sewa and other such events to registered organizations, an aid of Rs 50,000 will be provided for tent and other facilities for organizing functions on Ambedkar, Valmiki and Sant Ravidas Jayantis. We have made a beginning with Valmiki Jayanti. Many functions will be organized with the help of registered bodies.
Translation: Amrish Herdenia; copy-editing: Anil
---
Forward Press also publishes books on Bahujan issues. Forward Press Books sheds light on the widespread problems as well as the finer aspects of Bahujan (Dalit, OBC, Adivasi, Nomadic, Pasmanda) society, culture, literature and politics. Contact us for a list of FP Books' titles and to order. Mobile: +917827427311, Email: info@forwardmagazine.in)

The titles from Forward Press Books are also available on Kindle and these e-books cost less than their print versions. Browse and buy:

The Case for Bahujan Literature

Dalit Panthers: An Authoritative History

Mahishasur: Mithak wa Paramparayen