The Government of India is planning to enhance the amount of fellowships[i] for research scholars by 15 percent. According to sources in the Union Human Resource Development ministry, the enhancement would take effect from this week. After Forward Press publishing news about the proposal, research scholars have come out with sharp reactions against the move. They say that they were demanding 80-100 percent increase and the proposed hike is making a mockery of their problems. They say that if the increase is less than 80 percent, they will take to the streets in protest.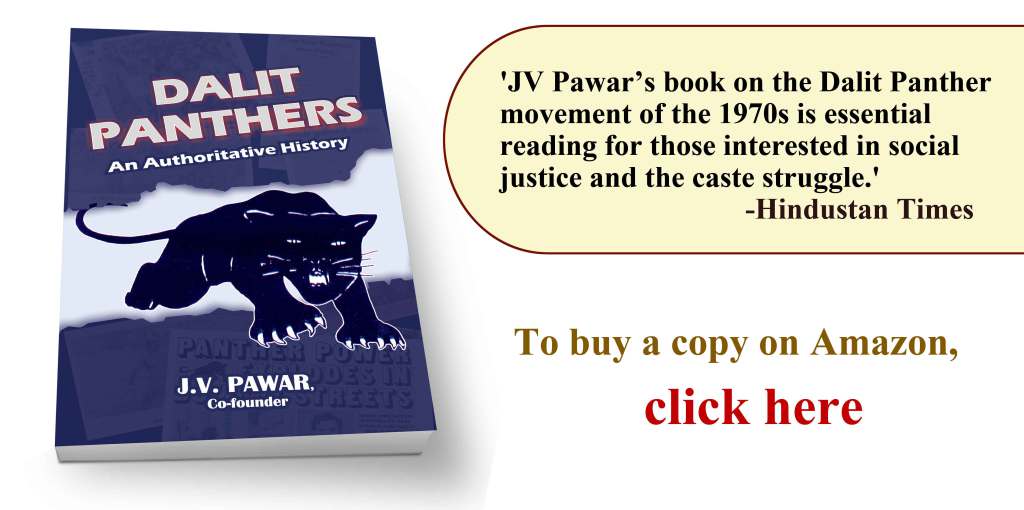 Talking to Forward Press, Lal Chandra Vishwakarma, president of the Society of Young Scientists said, "Our demands are entirely justified. We work day and night for our country, society, and humanity. The government should give us at least as much money as would enable us to lead a dignified life. Prices are spiraling by the day. Government employees have been given Seventh Pay Commission salaries. Why this discrimination against us?"
Principal Scientific Adviser to the Government of India shared this information through his tweet
The government may enhance fellowship by 15 per cent
Researchers a 100 per cent raise
Vishwakarma claimed that there is a provision that the amount of fellowships should be increased every four years[ii] but every time, the government drags its feet on taking the decision. The fellowship was increased the last time in 2014 but only after an agitation. At that time, K. Vijay Raghavan, the Principal Scientific Adviser to the Government of India, had assured that next time, the researchers would not have to resort to agitation for getting the fellowships enhanced and that it would be done automatically. However, that did not happen. Even four-and-a-half years after the last hike, the government has not taken any initiative to enhance the fellowship.
Vishwakarma said, "We had written a letter to AIIMS director Prof Balram Bhargava on 5 November 2018 in which we had said that in 2010, the amount of Junior Research Fellowship (JRF) was fixed at Rs 16,000 per month. It was increased to Rs 25,000 in 2014. Now, it must be increased to at least Rs 50,285. Similarly, the amount of SRF (Senior Research Fellowship) should be increased from Rs 28,000 to Rs 56,320."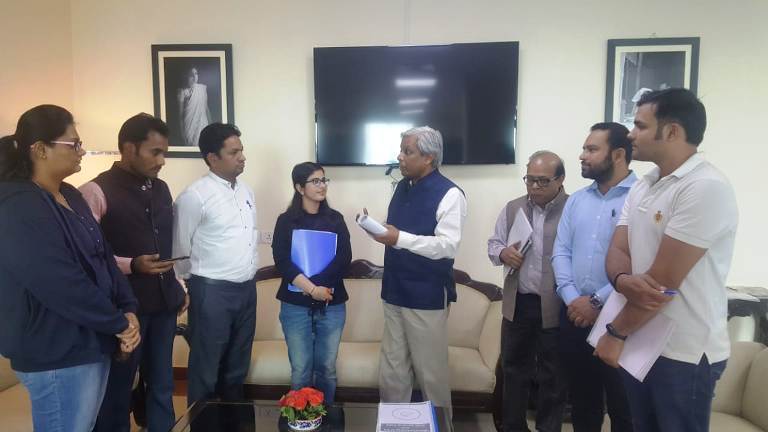 In an email, Navneet Kumar Singh, Ph.D. scholar at National Institute for Pharmaceutical Education and Research wrote, "We had put up five demands before the government and had given a 10-day ultimatum to it. We demanded that the government should enhance the fellowship as per our proposal by 10 December 2018. We also demanded that the enhanced amounts should be paid with effect from April 2018. We also said that the government should develop a mechanism whereby the fellowship amounts should be increased every four years without any hassles."
Among those who have sent emails to Forward Press saying that 15 percent hike was insufficient are, Neerav Lekinwala, researcher at Department of Chemical Engineering, IIT, Mumbai; Prem Kumar Chaurasia of Department of Mechanical Engineering, MANIT, Bhopal; Deepak Chauhan of Department of Applied Mechanics, IIT, Delhi; Kanisha Sharma of Indian Institute of Science, Aarti Sharma of CSIR-IHBT, Palampur, Pankaj Verma of CCMB, Hyderabad and Sumit Kumar of IIT, Varanasi. They said, "Researchers from different institutions of higher learning
[iii]
of India had jointly submitted a memorandum to K. Vijay Raghavan, Principal Scientific Adviser to the government of India on 20 November 2018 demanding 100 percent hike. However, the government is unwilling to concede our justified demand. This will be stoutly opposed."
Translation: Amrish, copy-edit: Lokesh
[i] JRF (Junior Research Fellowship), SRF (Senior Research Fellowship), RA (Research Associate), RO (Research Officer), SRO (Senior Research Officer) and PDF (Postdoctoral Fellowship)
[ii] Forward Press does not endorse the statement that there is a provision for increase in fellowship stipends every four years. This has been claimed by the person concerned.
[iii] DBT (Department of Biotechnology), CSIR (Council of Scientific and Industrial Research), ICMR (Indian Council for Medical Research), DAE (Department of Atomic Energy), DST (Department of Science and Technology), ICAR (Indian Council for Agricultural Research), MHRD (Ministry of Human Resource Development), DRDO (Defence Research and Development Organization), CCRH (Central Council for Research in Homoeopathy), CCRAS (Central Council for Research in Ayurvedic Science), CCRUM (Central Council for Research in Unani Medicine), CCIM (Central Council for Research in Indian Medicine) SERB (Science and Engineering Research Board), institutions sponsored by AYUSH ministry, and universities all over the country
---
Forward Press also publishes books on Bahujan issues. Forward Press Books sheds light on the widespread problems as well as the finer aspects of Bahujan (Dalit, OBC, Adivasi, Nomadic, Pasmanda) society, culture, literature and politics. Contact us for a list of FP Books' titles and to order. Mobile: +917827427311, Email: info@forwardmagazine.in)

The titles from Forward Press Books are also available on Kindle and these e-books cost less than their print versions. Browse and buy:

The Case for Bahujan Literature

Dalit Panthers: An Authoritative History

Mahishasur: Mithak wa Paramparayen