Bahujan entrepreneurship
Amit Kumar is an example of how globalization has opened new doors of opportunity for the Bahujans. Born into an OBC Vaishya family in the Naxal-affected Tekari town of Gaya district of Bihar, Amit is today running an IT company named Ajilitics in Singapore. His company has been partnering with Google. Amit's success is notable because he quit a steady job to turn an entrepreneur. This is unlike most of the Dalitbahujan youth, who prefer jobs to entrepreneurship.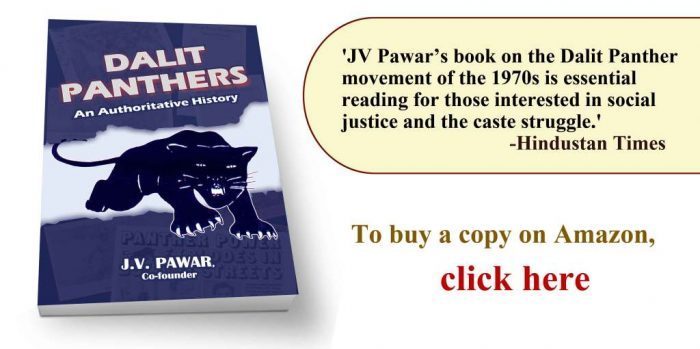 Amit's father, Kanhai Lal, was a cloth merchant in Tekari. They lived in a joint family. Though the business was doing well, familial disputes landed Amit's father in financial problems – so much so that even Amit's education had to be discontinued for some time. During his schooling, he stayed at a hostel in Patna for a few years but had to return to Tekari. He appeared in his matriculation examination in Tekari in 1995 and secured 70 per cent marks.
At the time, obtaining 70 per cent marks in the matriculation examination conducted by the Bihar Board was considered an achievement. He wanted to move to Patna for higher education but his family members came in the way. Meanwhile, at the instance of his father, he began sitting at their shop. Sometime later, he opened a sari shop in Tekari.
Amit first tasted success as an entrepreneur when he was barely 17 or 18. He used his self-taught marketing techniques and within two and half years, the business became profitable. But this was not the end of his struggle. In fact, it was the beginning. Again, due to familial tussles, he had to give up the shop, which was doing very well.
Amit recalls that his friend's father Nand Kishore Yadav brought him to Patna. At the time, Patna was a wonder for him and he dreamt of living and studying there. He decided to learn computers. He did his Bachelor of Computer Applications from IGNOU and moved base to Delhi. He wanted to study further but that wasn't possible, so he joined a bank as a data-entry operator. He quit the job soon, for he had dreams to fulfil.
Next, he worked for a placement agency. A big change came about in his life when he started working for a software company. Those were difficult days for him. The salary was only Rs 4,000 per annum. Every morning, he had to travel 20 km by bus to reach his office at Kakarduma in Delhi by 8.30 am and it was always uncertain when he would be allowed to leave at the end of the day.
After working for four months, he got his big break when Birla Soft selected him for a job. He was asked to join the company's office in Hyderabad the next day and was provided airfare from Delhi to Hyderabad. His monthly salary jumped from Rs 4,000 to Rs 22,000. This was the first time he had travelled by air.
After spending two years in Hyderabad, Citi Bank, Singapore, offered him a position. This was his biggest success. He worked for many companies in Singapore but his eyes were set on entrepreneurship, and ultimately, he founded his own IT company called Ajilitics.
"I thought if I continue to do a job, what would I gain?" Amit recalls. "At the most, I will get a fixed amount as salary every month. But for an entrepreneur, sky is the limit. That is why I chose to launch my own company."
But this was easier said than done. His income fell drastically and he had to take a loan from a bank. There were already large, established companies in the field. But Amit soon made a mark as a "Big Data Analytics" specialist. It took him around three and a half years of hard work to taste success. But of course, he has still competition to contend with.
Amit's company is now partnering with Google. He trains personnel from other companies in data-management facilities provided by Google. He also independently trains employees of consumer-product companies in latest techniques of data management.
Amit says he will be expanding his company's operations to the Middle East and India. His small company is well on its way to becoming a global entity.
He says he has not faced caste-based discrimination after joining the IT sector. "But I remember that when I had returned from Patna and joined the Raj Inter College in Tekari, some savarna students used to taunt me by saying that a Bania's son would be better off running a shop. As for Singapore, let alone religion or caste, even nationality is of no consequence here. If you have the ability no one can stop your growth. It matters little whether you are from India or South Africa or Bangladesh or Pakistan," he says.
Amit says that the Dalitbahujans should set a target and work hard. Times have changed and the IT sector today offers immense opportunities. He believes that caste matters only till one is economically weak. Once you are successful, your caste is no longer a factor.
(Translation: Amrish Herdenia; copy-editing: Anil)
---
Forward Press also publishes books on Bahujan issues. Forward Press Books sheds light on the widespread problems as well as the finer aspects of Bahujan (Dalit, OBC, Adivasi, Nomadic, Pasmanda) society, culture, literature and politics. Contact us for a list of FP Books' titles and to order. Mobile: +917827427311, Email: info@forwardmagazine.in)

The titles from Forward Press Books are also available on Kindle and these e-books cost less than their print versions. Browse and buy:

The Case for Bahujan Literature

Dalit Panthers: An Authoritative History

Mahishasur: Mithak wa Paramparayen

The Case for Bahujan Literature

Dalit Panthers: An Authoritative History

Mahishasur: Mithak wa Paramparayen