Kuldip Nayyar Journalism Award 2018 will be conferred on Marathi journalist Nikhil Wagle. The award will be presented to Wagle at a function in the Speaker's Hall, Constitution Club, New Delhi, on 20 April 2019. The award was instituted by the Gandhi Peace Foundation, New Delhi.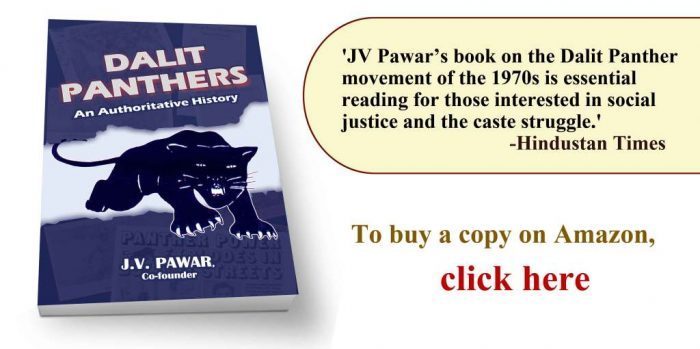 The first award, for the year 2017, had gone to Ravish Kumar, executive editor, NDTV. The award committee includes Ashis Nandy, Neerja Chowdhury, Sanjay Parikh, Om Thanvi, Rizwan Qaisar, Vijay Pratap, Kumar Prashant, Jaishankar Gupta, Pramod Ranjan and Anil Sinha.
Announcing the decision, the Gandhi Peace Foundation said in a press note: "Beginning with the Mahanagar newspaper, Shri Nikhil Wagle has influenced Marathi-language journalism at many levels. When he entered the din of TV channels, with his keen and sharp presentation of the truth, Wagle dumped the cowardly shrewdness of sensationalizing concerns and turning truth into advocacy. He underlined the power of fact and wisdom. He restored human dignity to Marathi journalism. Through his TV programmes, he lent credibility and depth to TV journalism, in the absence of which it becomes just a tool in the hands of the powerful and the moneyed."
Welcoming Wagle's selection, Ashis Nandy, chairperson of the award committee, said, "Mr Wagle has always been committed to social issues and has fought for freedom of expression and freedom of the press."
Expressing happiness over Wagle being named the awardee, Pramod Ranjan, member of the award committee and managing editor of FORWARD Press, said, "Wagle was perhaps the youngest editor of an Indian-language newspaper. He is an innovator and has made people's concerns the basis of his journalism. He has been a vocal critic of the rightist forces."
 'I dedicate this award to all journalists engaged in struggles'
Wagle dedicated the award to all Indian journalists who are fighting it out. Talking to FORWARD Press, he said, "Today, journalists are engaged in struggles on almost every front when it comes to issues of public interest. At some places, they are facing bullets of the police, at other places, the ire of the politicians. But they are not giving up. They are continuing their work. I dedicate my award to my colleagues who have been fighting for securing the freedom of expression."
He said, "I had entered journalism at the time when the country was reeling under the Emergency. Since then, on many an occasion, I had to face challenges while raising issues of public interest. I was jailed and I was subjected to a violent attack by Shiv Sena supporters. But they could not muzzle my voice. In 2014, I quit
IBN Lokmat
as the Ambani Group had taken over
Network 18
."
Talking about Kuldip Nayyar, he said, "Nayyar was among the few journalists whose writings were my first lessons in journalism. I remember I met him for the first time in 1993, when he presented Sanskriti Puraskar to Rajdeep Sardesai and me. The then vice-president, Dr Shankar Dayal Sharma, felicitated us and Nayyar was among those seated on the dais. I believe that this award is recognition of whatever I have done for raising people's concerns. I am indebted to the Gandhi Peace Foundation and members of the selection committee."
Wagle became editor at age 20
Nikhil Wagle was born on 23 April 1959. He entered journalism in 1977 as a freelancer and later joined Marathi daily Dinank. In 1979, the editor of the newspaper resigned and Wagle was appointed in his place. At the time, he was just 20. In 1979, he established his own publication and launched a magazine called Akshar. In 1990, he began the publication of the daily Mahanagar in Hindi and Marathi. He soon became known for his vocal criticism of Shiv Sena and Bal Thackeray. In 1991, his office was attacked by Shiv Sena supporters. In 1994, he had to spend a week in jail after being charged with the contempt of the Maharashtra Legislative Assembly. Reason: He had questioned the assembly's condoling the death of an MLA who had a criminal background.
The award was instituted with the seed money provided by renowned journalist late Kuldip Nayyar. This is for the first time that the award ceremony will be held in his absence. Nayyar passed away on 23 August 2018.
---
Forward Press also publishes books on Bahujan issues. Forward Press Books sheds light on the widespread problems as well as the finer aspects of Bahujan (Dalit, OBC, Adivasi, Nomadic, Pasmanda) society, culture, literature and politics. Contact us for a list of FP Books' titles and to order. Mobile: +917827427311, Email: info@forwardmagazine.in)

The titles from Forward Press Books are also available on Kindle and these e-books cost less than their print versions. Browse and buy:

The Case for Bahujan Literature

Dalit Panthers: An Authoritative History

Mahishasur: Mithak wa Paramparayen

The Case for Bahujan Literature

Dalit Panthers: An Authoritative History

Mahishasur: Mithak wa Paramparayen