BAHUJAN DAILY
On returning to power, the National Democratic Alliance (NDA) announced it would fill 5 lakh vacant positions in the institutions of higher education. This declaration has stirred up the academic world. There has been a rush of research scholars submitting their PhD dissertations. They have been contacting the peer-reviewed journals listed by the University Grants Commission (UGC) to publish parts of their dissertation and are converging on the gurus of their respective communities. Seminars are also in full swing.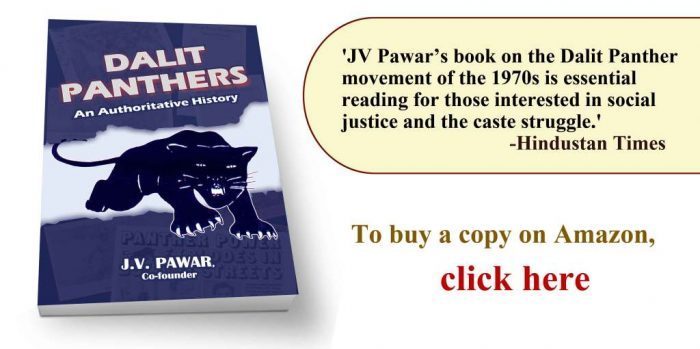 One such seminar will be held in Bhopal from 30-31 August 2019. The topic of the seminar is: 'Raja Bhoj: Personality and Works, and Literature, Art, Architecture, Urban Planning and Relevance Today". The organizer is an NGO called Dharohar and the sponsor is the once-prestigious organization in the field of history, the Indian Council of Historical Research (ICHR).
The organizer NGO has released a brochure inviting research papers. Praising King Bhoj (Bhoj Dev, 11th century AD), the brochure goes:  "King Bhoj is a role model even today and relevant. Even about a thousand years later, the saying 'Kahan Raja Bhoj, Kahan Gangu Teli' is used to describe a great personality."
The brochure claims that archaeologists and historians make up the NGO. Don't these scholars know that the purpose of this folk saying was to demean a particular caste of this country? Teli is lower-Vaishya working caste, which has been categorised as an OBC (Other Backward Caste) in most states. Brahmin scriptures demean Telis just as they demean Scheduled Castes and Shudras, noting that it's a bad omen to see a Teli's face in the morning. Prime Minister Narendra Modi also hails from this Teli (Ghanchi) caste. This caste which extracts oil and sells it has also been called "Austrik". At different times in history, this caste has fought Brahmin hegemony. Mahishasur, who tirelessly fought Hindu goddess Durga, created by Brahmin gods, has also often been referred to as "Austrik".
Bhoj Dev was the ninth ruler of the Paramara dynasty. He ruled mainly over today's Malwa region. The Parmar Rajputs says he hailed from their caste. History says that he set aside funds for the welfare of Brahmins and had grand temples built. Some Puran experts hold that Gangu Teli was also a historical personality in the vein of King Bhoj. They say that Gangu Teli refers to two people, who were kings of southern kingdoms. Gangu is a Kalchuri ruler Gangaya while Teli is a Chalukya ruler Telang. Once the two rulers had together fiercely fought a war against King Bhoj. It is noteworthy that both Gangaya (Gangwar) and Telang (Teli) belong to backward castes. 
Is it appropriate to mention a folk saying that insults a particular caste in an academic brochure? What would Teli researchers who want to take part in the seminar feel? In fact, this saying is not used for a particular caste. It is used for all castes who are considered socially "low" in the caste hierarchy. This saying has been commonly used to show the Dalitbahujans their place.
Chandrabhushan Gupta, a professor of Medieval and Modern History at Deen Dayal Upadhyaya University, Gorakhpur says, "Casteism is deeply pervasive in institutions of higher education and research. This has found a vocal, public expression under the present government. This brochure of an ICHR-sponsored seminar on King Bhoj exemplifies this trend. The situation today is such that I myself have heard professors who call themselves BJP supporters saying 'Khan Chitpavan (Brahmin) Bhagwat aur Kahan Narendra Teli (Modi)!'" Prof Gupta says these events should be banned immediately and appropriate action should be taken against individuals and organizations using casteist language.
Translation: Anil
---
Forward Press also publishes books on Bahujan issues. Forward Press Books sheds light on the widespread problems as well as the finer aspects of Bahujan (Dalit, OBC, Adivasi, Nomadic, Pasmanda) society, culture, literature and politics. Contact us for a list of FP Books' titles and to order. Mobile: +917827427311, Email: info@forwardmagazine.in)

The titles from Forward Press Books are also available on Kindle and these e-books cost less than their print versions. Browse and buy:

The Case for Bahujan Literature

Dalit Panthers: An Authoritative History

Mahishasur: Mithak wa Paramparayen

The Case for Bahujan Literature

Dalit Panthers: An Authoritative History

Mahishasur: Mithak wa Paramparayen