When we speak,
We create …
We create rain and forest
Philosophy and spirituality
Songs and music
We create life for coming generation
Long live Adivasi languages,
Nest of our wisdom!
This was Abhay Flavian Xaxa's message to the world on the International Day of the World's Indigenous Peoples. Xaxa, an ardent Adivasi activist and researcher, was an inspiration to young men and women. His knowledge, articulation and simplicity had caught the eye of many. He challenged hierarchies, domination and exploitation. His sudden demise, on 14 March 2020, a day after his 37th birthday, due to cardiac arrest, left the Adivasi world shocked.  
Hailing from a village near Kunkuri in Jashpur district, Chhattisgarh, Xaxa entered public life as an activist on Adivasi issues before turning to social anthropology. He received the prestigious Ford Foundation fellowship to do a Masters in Social Anthropology from University of Sussex, England. He went on to do his MPhil and PhD from Jawaharlal Nehru University.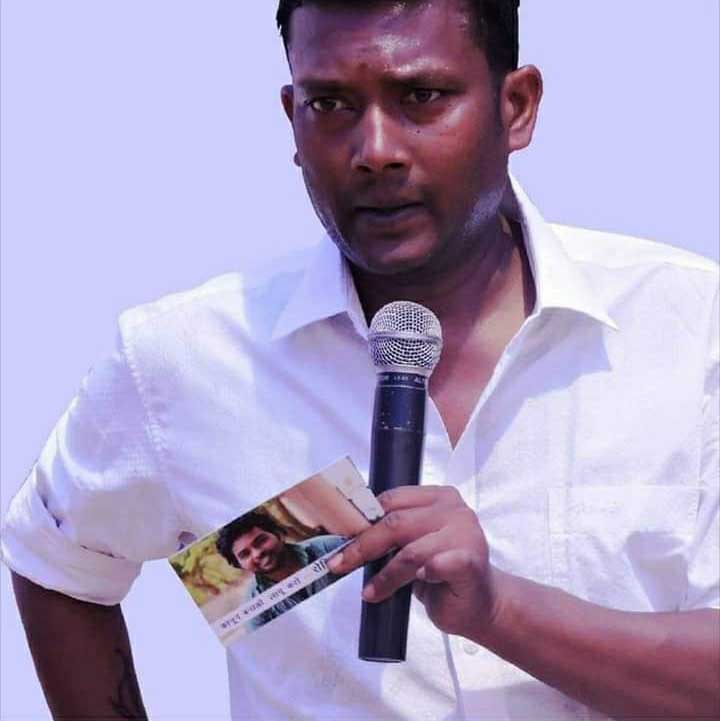 A long-time friend Wilson Antony says, "This untimely death is unfathomable for us. We lost our friend, colleague, torch-bearer, a true leader and a fervent activist." Another friend Amita Arya says, "There is so much which we discussed and you spoke about the papers which you have been holding on to… such an early demise… Hope your ideas and thoughts do not go waste and the world comes to know of it sooner or later." 
Rakhee, a PhD scholar from Central University of Hyderabad, wrote, "Dumbfounded. It is just not fair. Gone too soon, just too soon. Rest in peace brother. Your memory will live forever." He was an inspiration to many rural Adivasi students studying both in India and abroad. He has also worked with Indian Institute of Dalit Studies (IIDS) and National Campaign for Dalit Human Rights (NCDHR).
'All political parties treated Adivasis as disposable people'
Xaxa was very critical of the attitude of the political parties to the Adivasis. In an interview with IndiaSpend in 2019, he said: "It would be fair to say that all ruling parties have treated Adivasis very inhumanly and as disposable people. Today, the indigenous population of the country is experiencing economic vulnerability, social exclusion and cultural genocide on an unprecedented scale. But compared to previous years, Adivasis are becoming more politically aware and pragmatic, and are ready to punish any political formation which compromises with their basic rights, especially over resources. This was evident from the poor electoral performance of the BJP in the last round of assembly elections in December 2018 in tribal areas of Chhattisgarh, Madhya Pradesh and Rajasthan."
In the 1990s, when Xaxa was a secondary school student, he was booked by a forest guard under the colonial-era Indian Forest Act, 1927 for collecting firewood from the forest in his native village. He needed the firewood to prepare the day's meal at his school hostel. He was later released on bail. Such experiences had shaped his scholarship and advocacy on policies towards Adivasis. He has been the national co-convenor of the Tribal Intellectual Collective of India (TICI) and the National Coalition for Adivasi Justice (NCAJ). Both organizations coordinate various networks of Adivasi organizations across India to analyze policy challenges in areas with Adivasi populations, lobby for Adivasi rights and dialogue with governments and political parties.
Nicholas Barla: 'We lost a real jewel'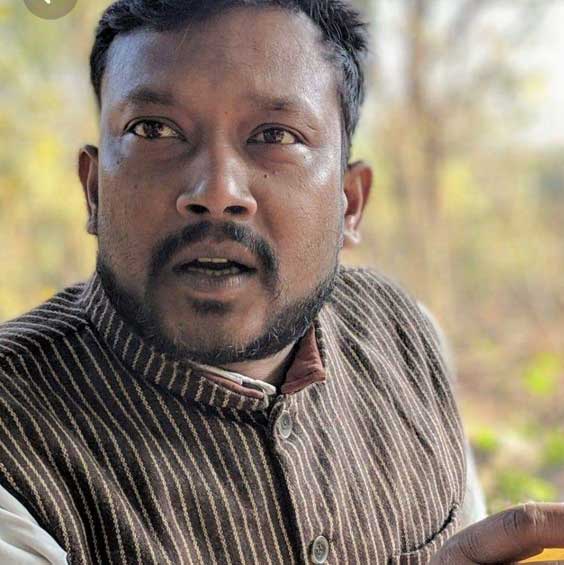 Nicholas Barla, who was with Xaxa during the last few minutes before his death, said, "We lost one of the Tribal Jewels in India!" He described the final moments thus: 'We concluded one workshop in Matigarha of Jalpaigudi in West Bengal by 4.30 pm… then he [Abhay], Sr. [Sister] Lalita Lakra and Bp. [Bishop] Vincent Aind went to visit the tea garden. I decided to go to a place where Adivasi clothes are made. Around 5.40 pm Lalita rang me to say that Abhay is not well, struggling for breath." Lakra and Aind rushed Xaxa to the nearby Naxalbari hospital, where the doctor declared him dead. 
Abhay Xaxa: 'I am not your data'
Xaxa was constantly learning and evolving. In September 2011, he wrote the poem "I am not your data".
I am not your data, nor am I your vote bank,
I am not your project, or any exotic museum object,
I am not the soul waiting to be harvested,
Nor am I the lab where your theories are tested,
I am not your cannon fodder, or the invisible worker,
or your entertainment at India Habitat Centre,
I am not your field, your crowd, your history,
your help, your guilt, medallions of your victory,
I refuse, reject, resist your labels,
your judgments, documents, definitions,
your models, leaders and patrons,
because they deny me my existence, my vision, my space,
Your words, maps, figures, indicators,
they all create illusions and put you on pedestal,
from where you look down upon me,
So I draw my own picture, and invent my own grammar,
I make my own tools to fight my own battle,
For me, my people, my world, and my Adivasi self!
This Adivasi jewel stood for justice, equality, liberty, dignity and harmony. Though I had known Abhay for almost two decades, I hadn't met him lately. Now I don't know when I will see you but as an indigenous son of the soil, I promise you that I will celebrate your ideas and values of egalitarian life. Rest in power and peace, my friend. "Jai Bhim!" and "Ulgulani Hul Johar!" to you one last time.
Copy editing: Anil