Once an accomplished taekwondo athlete, Sanjeet Burman is now the moving spirit behind events centred on Dalitbahujans in Bilaspur, Chhattisgarh. He also sells books related to Dalitbahujans at such events. He has resigned his job as a government teacher to give his undivided attention to this work. Edited excerpts of his conversation with Nawal Kishore Kumar: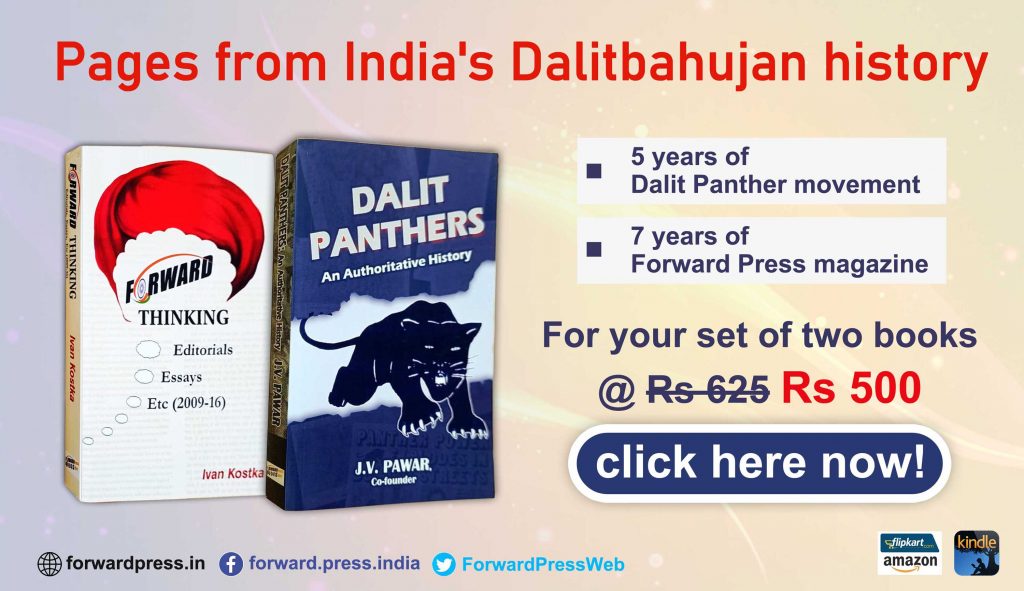 Sanjeet ji, tell us about yourself.
I was born on 1 January 1988 into a Satnami family of Mungeli in Bilaspur district of then undivided Madhya Pradesh. Now, Mungeli is a district and part of Chhattisgarh. The name of my village is Chirhutti, in the Lormi tehsil of Mungeli district. I am the youngest child of my parents, Usha and Tikaram Burman. I have a brother and two sisters. 
Where were you educated? 
I studied up to Standard 5 at a school in Bijrakapa, where my maternal uncle lived. My village also had a government school but the teachers there were drunkards and had little interest in teaching. My parents were very keen that I should study and so they sent me to my maternal uncle's place. Later, I moved to Bilaspur along with my elder brother Indrajeet Burman. We rented a place to stay. It was in Bilaspur that I studied from Standard 6 up to my bachelor's degree. 
How did you develop an interest in sports? 
The road leading to the house where I lived with my elder brother in Bilaspur passed through a police camp. There used to be a stadium there where I saw sportspeople practising every day. That piqued my interest in sports. One day I saw some children taking taekwondo lessons. I felt like joining them. I talked with the authorities and was told that I would have to pay a fee of Rs 200 to be part of those lessons. I could not have asked my father for the money. I was sure that he would decline. He wanted me to focus on my studies. However, I was already hooked on Taekwondo. I somehow arranged Rs 200 and started attending those lessons at the stadium. 
You participated in state-level as well as national Taekwondo tournaments?
In 1999, I represented Madhya Pradesh at the national level for the first time. Before that, I had won many state-level tournaments. In 2003, I started participating in national tournaments.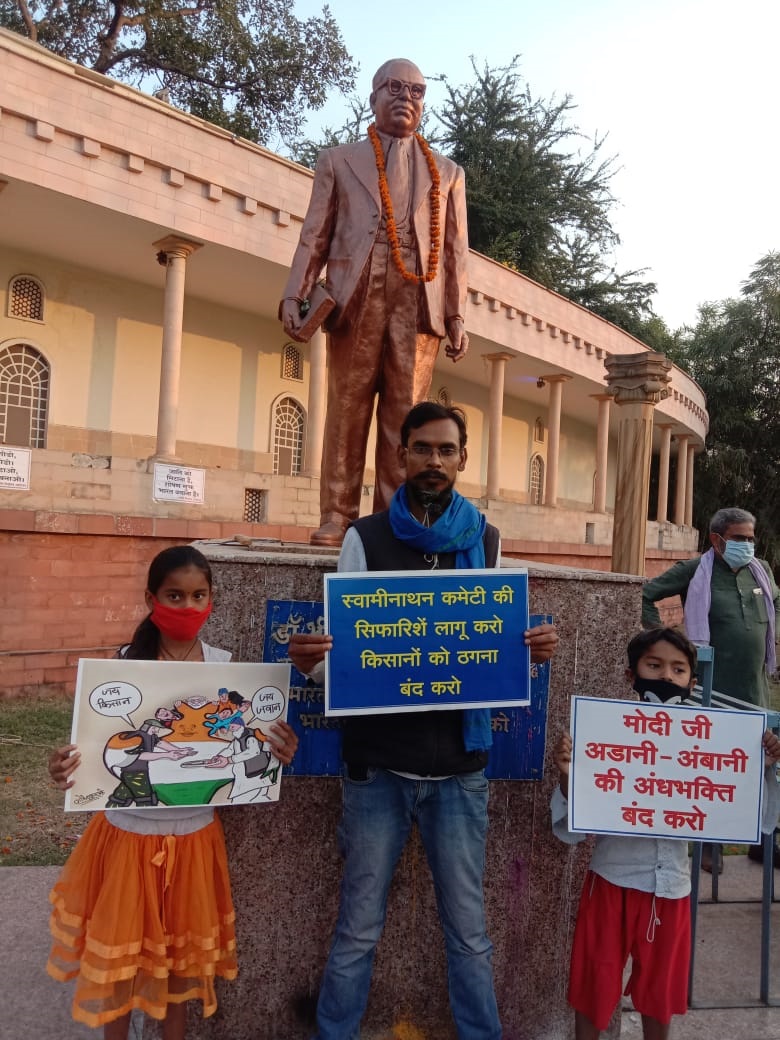 But you couldn't progress further. What was the reason? 
An incident ended my sporting career but changed the meaning of life for me. I wanted to compete in the senior category. Many athletes want to continue competing in the junior category. They use fake birth certificates. But I was not one of them. A state-level tournament was to be held. I told my coach that I wanted to compete in the senior category. I was warned that I may lose but I was firm. I knew that sooner or later, I would have to move up to the senior category. The coach accepted my request and for the first time I competed in the senior category. I did not lose. I defeated many senior athletes. 
Next, athletes were being selected to participate at the national level. I was the most deserving candidate. But my coach, who came from an upper caste, ignored my claim and picked his brother instead. His behaviour towards me was not proper. I pleaded with him but to no avail. I then decided to quit sports. At the time, I did not realize that I was discriminated against because of my caste.
What did you do next?
I resumed my studies. I began preparing for competitive exams. While I was preparing for the UPSC exams, I was told that vacancies for teachers had been advertised. I was advised to take the examination just to gain experience. I wanted to become an IPS officer. But when I did well enough in the examination to be eligible for recruitment, I started teaching. 
How did you take to social service?
That was because of an incident. I wanted to buy a motorbike. As I was in government service, I got a loan with little fuss. I bought a bike from Nagpur. One day, my bike was stolen. I lodged a report at the local police station. Someone told me that as my bike was insured, the insurance company would compensate me for the loss and I would be able to buy another bike. But the cops harassed me to no end. The insurance company people said that my claim would be approved only after I submitted the final report by the police. But the policemen wouldn't lift a finger. A police officer exploited me financially. He used to summon me to a hotel where he and his family members had food and make me pay the bill. I complained to the Superintendent of Police but he, too, did nothing. I thought to myself: If this is what IPS officers do, why should I aspire to be one? So, I stopped preparing for the UPSC examination. 
What inspired you to take up social service?
As I told you, I lost interest in studies. I got married in 2009. When it was time to send my child to a school, I opted for an English-medium school. I was a government-school teacher and I wanted my child to attend a government school. However, I knew the poor state of the government schools. English was not taught there. I felt guilty thinking about the children I taught. I was tormented by how I was treating my child and my students differently. It was then that I decided that I would quit my teacher's job. I stopped reporting for work in 2018. I have applied for leave without pay. I wanted to do something for my community. In 2017, I happened to lay my hands on Forward Press' Jati Ka Vinash. This contained the text that had inspired Manyawar Kanshi Ram to launch a movement. I also decided to awaken the Dalitbahujans in my own way.
What keeps you busy these days?
I help people being harassed by government officers. We have established the Bahujan Sahitya Sansthan in Bilaspur. We sell those books that are a must-read for Dalitbahujans. We are also working to make them aware.
What are your plans for the future? 
I want to mobilize the Dalitbahujans. My efforts are directed at raising their consciousness. I also want to expand and enrich the Bahujan Sahitya Sansthan. 
(Translation: Amrish Herdenia; copy-editing: Anil)
---
Forward Press also publishes books on Bahujan issues. Forward Press Books sheds light on the widespread problems as well as the finer aspects of Bahujan (Dalit, OBC, Adivasi, Nomadic, Pasmanda) society, culture, literature and politics. Contact us for a list of FP Books' titles and to order. Mobile: +917827427311, Email: info@forwardmagazine.in)

The titles from Forward Press Books are also available on Kindle and these e-books cost less than their print versions. Browse and buy:

The Case for Bahujan Literature

Dalit Panthers: An Authoritative History

Mahishasur: Mithak wa Paramparayen