A tall man dressed in trousers and a shirt or a T-shirt made of cheap-looking fabric, glasses perched on his nose, an old-fashioned watch hanging from his wrist and leather slippers on his feet. That summed up the appearance of Father Stan Swamy. Simple and unassuming yet deeply concerned about the broader social issues and fearless and outspoken. That summed up the personality of Father Stan Swamy.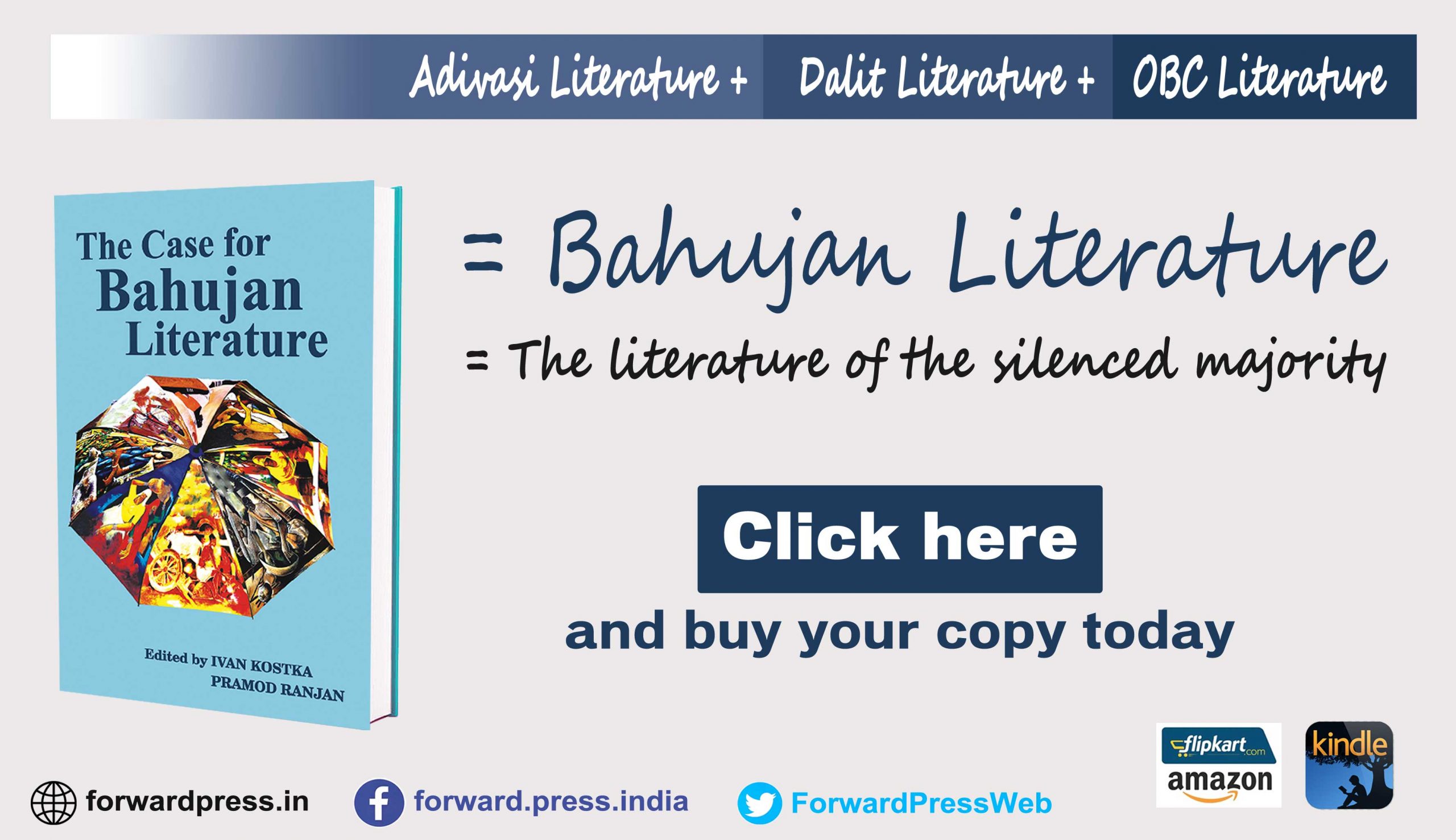 He is no longer here on this earth. But he is alive and will always remain so for centuries in the hearts of the Adivasis of Jharkhand. Father Stan Swamy, who had waged a legal battle for the rights of the undertrials, died as an undertrial seeking bail. He breathed his last before the Bombay High Court could decide on his bail petition. His death has evoked deep grief and anger. 
I did not know him personally. I met him many times – but only as a journalist working a story. But he was mine – just as for the lakhs of Dalits and Adivasis he was theirs. 
Father Stan had begun his work in Jharkhand as the priest at a church in the West Singhbhum district. While living there, he felt the pain and the misery of the Adivasis. He learnt their language and began interacting with him. And then he started working for them. Catholic priests don't marry. Father Stan Swamy also remained unmarried. He had no family. But thousands of human rights workers and lakhs of ordinary people were his family. They all are sad. They are sad that an elderly member of their family, who was alert and firm in his thinking, is no more.
The 84-year-old Stan has bid goodbye to this world. The last time I met him was about three years ago. We had a long conversation in connection with a story I was working on. By then, the Bharatiya Janata Party (BJP)-led Jharkhand government had already filed a sedition case against him. Our conversation was primarily about this case. The interview was later published on BBC Hindi. At the time, he joked that I was talking to an anti-national. I said that I was talking to Father Stan, the nation's famous human rights activist. Subsequently, I continued getting news about him but I could never meet him, and regrettably, will never be able to.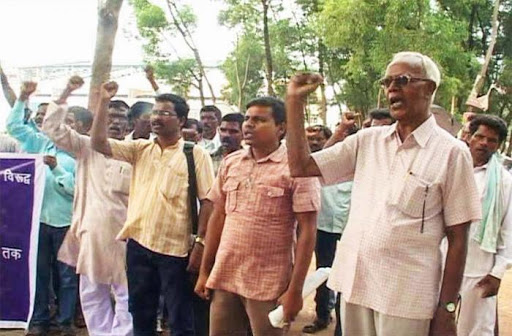 That was an afternoon in August 2018. The Jharkhand government, led by chief minister Raghubar Das, had filed the sedition case against him in connection with the Patthalgadi movement. However, the present government, headed by Hemant Soren who succeeded Das, took a decision to withdraw all cases related to Patthalgadi at its very first cabinet meeting. That ended the matter. 
However, the BJP-led central government foisted another case on him. The case, registered under the Unlawful Activities (Prevention) Act, was initially investigated by the Pune Police and later by the National Investigation Agency (NIA). Stan was accused of being involved in the Bhima-Koregaon violence. The charge was that he was a Maoist and was in constant touch with Maoist organizations. Stan Swamy denied all the charges and described them as false and fabricated. But the NIA did not relent and on the evening of 8 October 2020, picked him up from his office, Bagaicha, in Ranchi. He was taken to Mumbai the next morning, and was presented before a court. He was put in the local jail. There were widespread protests against someone who fought for the rights of the undertrials being jailed as an undertrial. But they went unheeded. 
His health began deteriorating while in jail. In the last week of May this year, he was admitted to a hospital in Mumbai. He sought bail on the grounds that he had Parkinson's and other serious ailments and was aged. However, the NIA opposed his plea. Several hearings came and went and on 5 July, he passed away. Before the court could take up his application on that day, the hospital conveyed the news of his death to his lawyer, who told the court about it. Within minutes, the news spread all over the country. It was said that the ruthless legal system, the central government and the NIA were responsible for his death. Now, ten leading opposition leaders, including Sonia Gandhi and Mamata Bannerjee, have written to the President demanding his intervention for fixing the accountability for Stan's death. 
The Ministry of External Affairs tweeted that Father Stan was imprisoned in keeping with the law. The tweet said that his bail applications were rejected by the courts "because of the specific nature of charges against him". 
Let us leave this controversy aside for a while. As far as Stan Swamy's life and personality was concerned, it was an open book. Nothing was hidden. The NIA may have branded him as a traitor but for the lakhs of Adivasis of Jharkhand and the crores of people of this country, he was a man who fought for human rights all his life. Just two days before his death, he had filed a petition in a court, seeking abrogation of certain provisions of the Unlawful Activities (Prevention) Act (UAPA), under which the case was filed against him. He had faith in the judiciary. He had faith in the Indian Constitution and that was why he had fought numerous battles for the protection of the rights guaranteed by it. That is the reason people like Jean Drèze, leading economist and social worker, remember him as a responsible citizen. 
Born in Tamil Nadu, he studied in Trichy and Dindigul, before proceeding to Manila (Philippines) for further education. He visited some other countries, worked as the director of the Indian Social Institute in Bangalore, and then moved base to Jharkhand (then Bihar) and began working in West Singhbhum, one of the most backward parts of the country. He eventually gave up formal priesthood and took to social activism. He began educating the Adivasis to struggle for their rights. His fame spread far and wide. Father Stan Swamy became Stan of the Adivasis. 
In 1991, almost 30 years ago, he moved to Ranchi, established Bagaicha and launched numerous agitations against the displacement of Adivasis and the violation of their Constitutional rights in the name of development, and on other human rights issues. The country began respecting him. He became one of the prominent voices of India. Then, suddenly he was declared an anti-national and was arrested. Ultimately, he died in judicial custody. 
His death has left many questions unanswered. This "system" will have to answer them. But that seems unlikely, at least for now. 
There are many more things to say but one has to stop somewhere. 
Goodbye Stan. In my eyes, you were a hero and will remain a hero. My last Johar to you! 
(Translation: Amrish Herdenia; copy-editing: Anil)
---
Forward Press also publishes books on Bahujan issues. Forward Press Books sheds light on the widespread problems as well as the finer aspects of Bahujan (Dalit, OBC, Adivasi, Nomadic, Pasmanda) society, culture, literature and politics. Contact us for a list of FP Books' titles and to order. Mobile: +917827427311, Email: info@forwardmagazine.in)

The titles from Forward Press Books are also available on Kindle and these e-books cost less than their print versions. Browse and buy:

The Case for Bahujan Literature

Dalit Panthers: An Authoritative History

Mahishasur: Mithak wa Paramparayen