"Adivasiyat" (Adivasi-ism) has been central to the discourse of Vandana Tete, an author, poet, scholar of Adivasi languages, publisher and socio-cultural activist. She has given a very earthy and uncontrived exposition of the basic elements of the ideology and the aesthetics of "Adivasi-ism". Talking about the ideology that infuses Adivasi literature, she says that the vocabulary and the worldview of Adivasi literary traditions are very different from those of the brahmanical and colonial streams. The Adivasi worldview does not take pro- and anti- positions. It is egalitarian. The Adivasi communities have no place for individual-centric or any other form of power structure. Vandana Tete's published works include Purkha Ladake (2005), Kiska Raj Hai (2009), Jharkhand: Ek Antaheen Samargatha (2010), Asur Siring (2010), Purkha Jharkhandi Sahityakar Aur Naye Shakshatkar (2012), Aadim Rag (2013), Adivasi Sahitya: Parampara Aur Prayojan (2013), Adivasi Darshan Kathayein (2014), Adivasi Darshan Aur Sahitya (edited) (2015), Vachikta Adivasi Sahitya Evam Saundaryabodh (edited) 2016, Lokpriya Adivasi Kahaniyan (edited) (2016), Lokpriya Adivasi Kavitayein (edited) (2016), Pralap (The first anthology of the poems in Hindi by Adivasi poetess Sushila Samad, published in 1935) (edited) (2017), Kavi Man Jani Man (edited) (2019) and Hindi Ki Arambhik Adivasi Kahaniyan (edited) (2020). Young litterateur Jyoti Paswan spoke with her over the phone. Edited excerpts of the conversation:
Please tell us something about your family background and initial education.
I was born on 13 September 1969 in today's Simdega district of Jharkhand, where my maternal grandparents lived. At that time, Simdega was a sub-division in Bihar state. My maternal grandfather Pyara Kerketta was a man of many talents. He was basically a teacher. In Simdega, besides teaching, he also involved himself in social reform. He went from village to village persuading people to study and also to donate their land for opening schools. Whenever any Adivasi donated his land, with people's cooperation, he would have a school building constructed on it and arrange for teachers. He was initially associated with the Adivasi Mahasabha but later joined the Congress. There was bitter opposition to move at the time.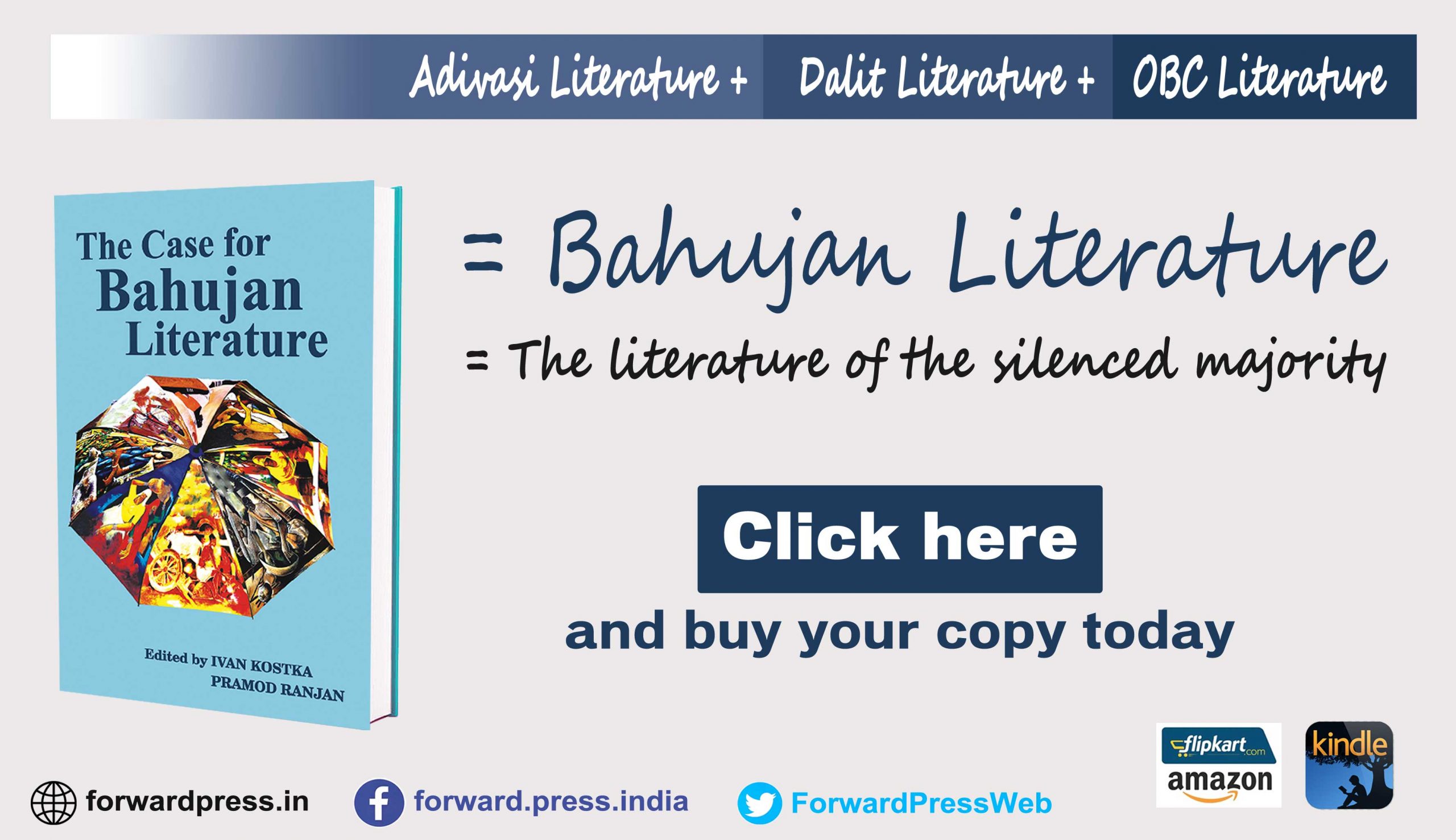 My mother Roz Kerketta was married into an agricultural family in a village about 12km from Simdega. My mother was the eldest daughter-in-law of the family. My father Suresh Chandra Tete and his brothers were educated but only for namesake. My paternal grandfather (Aaja) was a farmer, hence unlike my maternal grandfather's place, there was no educational environment there. Though my maternal grandfather left his village after getting a job, his links with the village continued. All his children were married into rural families. But as he had a job, he remained distant from farming.  
I was born at my maternal grandparents' place and spent my childhood there. I completed my primary education there. At the time, there was nothing like a play school. There was a separate room in schools where small children were seated. I went to a nearby school along with my cousin sisters. When I was promoted to Grade 1, I was taken to Patna, where I lived in a hostel and went to school. After two-three years, I came to Ranchi where my parents lived. I got admitted to a school there. When I was in Grade 8, my mother was appointed as a lecturer (in a college) in Gumla district. I studied in Gumla from Grade 8 to 10. In 1984, I passed the matriculation examination. Meanwhile, my mother had been transferred to the Regional Tribal Languages Department, set up in Ranchi in 1982, and I had been staying in a hostel. My mother moved back to Ranchi from Gumla. I also returned to Ranchi after matriculation and went on to clear my intermediate examination from the Women's College, Ranchi. I did my bachelor's in psychology from the same college. I then took admission in a postgraduate course but could not complete it. In 1992, I married Ashwini Kumar Pankaj. I did my post-graduation in sociology from Rajasthan.
Psychology was your subject in BA but you opted for sociology in MA. Why? 
There was no special reason. When I was studying for the Intermediate exam, some friends of my mother came to Ranchi from Delhi. They were involved in theatre. They asked me to join theatre after my Intermediate exams. I agreed. I worked in many plays that were about the Jharkhand movement and the social issues of the area. During that time a Sister Tillaih, who used to run a women's organization, suggested to me that I should do an MA in social work as I was interested in social work. 
When were you drawn to literature? 
That began when I was studying for my matriculation. After writing my examination I went to stay with my mother and there I read many books written by my Nana (maternal grandfather) and her. In addition, I also read many magazines, books and novels. At our place, we were not allowed to read novels. But I read them secretly. One of those days, my mother asked me, "Why don't you write something?" As my mother, besides being a writer, was also a social activist, people associated with the Jharkhand movement and women's and students' organizations used to frequent our place. They also used to urge me to write. That was how I wrote my first poem 'Samjhauta', based on the hijacking of a flight at the time. Through that poem, I sought to say that sometimes circumstances force us to make compromises. 
When was the first time you felt discriminated against for being an Adivasi? 
When I was in Grade 8-10, I used to travel by bus from Gumla to Ranchi. Though I would pay as much as other passengers, I would never be provided a seat. When I told the conductor that I would pay less as I did not get a seat, the conductor abused me and other passengers laughed at me. I did resist but the resistance was not like "this is my right and I should get it". I had got used to this kind of misbehaviour with me.  
But the incident that had affected me greatly was to come much later in life. I was pursuing my MA from Udaipur University in Rajasthan and used to live in a hostel there. I had a South Indian friend for my roommate. One day, when my roommate was away a girl came to our room. I don't remember her first name but she was not from Rajasthan and her surname was "Lanjhe". She asked me my name and I asked hers. Her next question was, "Which caste are you from?" I was taken aback. No one had asked me my caste in Jharkhand. All sorts of people used to visit our place. Many of them were associated with the Jharkhand movement. There were litterateurs, too. But no one ever asked me my caste. Yet in Rajasthan, students doinh a course in social work were asking each other their caste! This question hurt me so much that I was going to leave my studies midway and return to Jharkhand. But our economic condition did not allow me to let the money spent on admission go to waste. I had told my husband that he would have to finance my postgraduation, that I would not study using my father-in-law's money. Ultimately, I completed my MA from there. 
I had more such experiences there. Our class had just two Adivasi girls. Besides me, there was a Meena from Alwar in Rajasthan. 
Did you return to Jharkhand immediately after completing your MA? 
No. After completing the course, I joined an NGO there. I used to work for improving child health and education in Adivasi areas of Rajasthan, among the Meenas, not in Udaipur town but in villages in the interior. The Adivasis there were very backward and faced casteist discrimination. I left Rajasthan in 2002. 
On your return, what changes did you find in Jharkhand and how did you re-establish yourself? 
By the time I was back, Jharkhand had been carved out of Bihar. The state-level offices had moved to Ranchi. I was away from the state for ten years – from 1992 to 2002. Many organizations working for education, women and children were already active in Jharkhand and there was little new that I could have done. I had to establish my identity as well as earn my livelihood. Despite the formation of Jharkhand, the issue of protecting the region's languages and the culture, which was the lynchpin of the movement demanding a separate Jharkhand, had been relegated to the margins. So, we decided to focus on languages and culture. My background was also suited for this work. My maternal grandfather and my mother, both were literateurs and the atmosphere at my home was also literary. Our family had planned much earlier to constitute a trust in the name of my maternal grandfather. We decided to go ahead with the plan. So, we founded the "Pyara Kerketta Foundation" and began working on nine main languages of Jharkhand. Later, we added preservation of the languages of the primitive Adivasi communities of the region in our agenda.
It is your construct that the literature about Adivasis written by non-Adivasis is not Adivasi literature. It is rather research. To write Adivasi literature, one has to adopt Adivasi-ism ('Adivasiyat'). How do you decide whether someone has adopted Adivasi-ism?
You see, every community has its own culture. The conduct of every society is decided by its societal philosophy. That philosophy defines our culture, which has been shaped by our ancestors. We are not the builders of our culture. Our ancestors have built our culture on the basis of their experience. That culture manifests itself in the form of our traditions, customs and practices and we all follow them. The culture of us Adivasis is based on nature-worship. All peoples in the world claim that they worship nature. But do they? What is meant by worshipping nature? The culture, customs, traditions and rituals of the Adivasi show what worshipping nature really means, how your attitude towards nature should be, how you understand nature, how you deal with nature.
Could you give some instances of how the nature worship of Adivasis is different from the nature worship of non-Adivasis?
When the Adivasis began saying that they worship nature, non-Adivasis started saying they do too. But the question is how you see, say, forests. Your answer would be that the forests are useful. This thing in the forests is useful, that thing is useful. So, others look at the forest as a resource, as something that is useful and needs to be preserved. But for the Adivasis, the forest is not a resource, it is their life. If you find that worms have infested the flowers that you grow for their beauty, what will you do? You will kill that worm. People use salt to kill even harmless earthworms. If they see a snail, they will crush it. But if we Adivasis come across a worm, we just give it a gentle nudge so that it goes its way and we ours. Take the trees. The non-Adivasis say that they worship trees – they worship peepal, they worship banyan. But you are worshipping only certain trees – pipal, banyan, tulsi, etc – and that too on certain occasions. We worship two trees on special occasions – one is Karam and the other is Sakhua. But how do you view other trees? You will see that the Adivasis will never hack a tree from roots. They will leave the trunk intact. That is because they know that a new tree will grow out of the trunk faster.  
Some people allege that the Adivasis live in jungles and harm wildlife. They kill and eat wild animals. Adivasis do hunt but in keeping with the rules prescribed by their ancestors. They never kill a pregnant animal. They never kill a lactating animal. They never kill sick or injured animals or an animal which is still in its infancy. That is, you can kill a healthy and fully grown animal. Adivasis have no concept of beauty or ugliness, there no discrimination on the basis of gender or the colour of the skin. In our culture, a human being is a human being and all living beings – from the smallest to the biggest – have their own importance. They form a chain that maintains the natural balance. Nature also maintains the balance but does not hurt anyone. But when humans try to balance nature, they destroy everything. The Adivasis believe that every organism has its own significance and there is no place for any discrimination in Adivasi society. 
Talking of Adivasi discourse, how do you rate the contribution of non-Adivasis like Kumar Suresh Singh and Veer Bharat Talwar?  
Both these gentlemen grasped the real meaning of Adivasiyat. I hold Suresh ji in high esteem. We take his name with great respect because he introduced us to the philosophy of Birsa Munda. Prior to him, no one had told us about Birsa Munda's revolt, about his movement. Of course, the way you see things is important. You should make sure that the things which you pick, the things about which you write about, belong to the community you are studying. Language also has its own effect. We should try to minimize its impact. 
Veer Bharat Talwar spent a lot of time here. He tried to understand the people. The people of Jharkhand, especially those who were associated with the movement, know that Veer Bharat Talwar used to be the think-tank of the Jharkhand movement. He did a lot for the movement along with the that generation of leaders. He lived in villages to understand Adivasi-ism. But it is one thing to understand Adivasi-ism and another to adopt it. We stay with them for 4-5 months and write about them. But how can this be? We may live with a person, with a family for our whole life and still not understand them. Then, how can you understand a community in 4-5 months?  
Ramdayal Munda was a leading Adivasi scholar. Do you recall anything about him worth sharing?

Dr Ramdayal Munda used to address my mother as Didi (sister). I used to call him Mama (uncle0. Normally, he addressed me as Vandana. But when he felt a special affection for me, he used to address me lovingly as "Mayeeyan". Thus, we were like family. I remember an incident. Jharkhand's language, culture, literature were central to the discourse of the Jharkhandi Bhasha Sahitya Sanskriti (Akhda) Sangathan. When the organization was formed with these objectives, everyone welcomed it. They included Ramdayal Munda. It was these people who gave the name "Akhda" to it. Every three years, we hold a mega three-day convention of the Akhda. In these conventions we honour the young and senior writers in nine languages of Jharkhand and two other primitive languages – that is a total of 11 languages. This incident is from sometime before the year 2013. Ramdayal Munda was a Rajya Sabha member at the time. We had great hopes from him. I told him, "Mama, Akhda convention is to be held. I want you to honour our people. They will feel happy and proud." He accepted the invitation. He arrived at the venue on the second day of the convention. The programme began after his arrival but things got delayed. He called me and said, "Vandana, I have to go live on radio." I said, "Mama, you had told me that you would set aside time for the event. You are yet to honour the litterateurs. If you leave, they will feel bad. You can't do this. The people will hear you live on radio. Here, we all are live before you. I prevailed upon him to stay back." 
Of late, Dalit Literature also has been talking about the problems of the Adivasis. Do you think both are the same? If no, how close is Adivasi Literature to Dalit literature? There is also a new discourse on Bahujan Literature. Is Adivasi Literature distinct from Bahujan Literature? If yes, how? 
They are not the same. But they are close to each other. Dalit Literature mainly raises issues related to untouchability. It is important for them. The long and the short of it is that Dalit Literature wants Dalits to become the part of a system. Adivasis believe they are not part of that system. So the two run parallel this far and no further. We are close but not the same. 
I can't comment on Bahujan Literature. But I believe that Bahujan litterateurs are unable to identify themselves with Adivasi literature. Formally, we all say that we are one. But are we really one? You will see that when we are pitted against the savarnas, all are one. But when it is Dalits versus Adivasis, everyone turns against the Adivasis. If Adivasis happen to be members of some organizations, they won't be as active in the manner of Dalits and others.
(Translation: Amrish Herdenia; Copy-editing: Anil)
---
Forward Press also publishes books on Bahujan issues. Forward Press Books sheds light on the widespread problems as well as the finer aspects of Bahujan (Dalit, OBC, Adivasi, Nomadic, Pasmanda) society, culture, literature and politics. Contact us for a list of FP Books' titles and to order. Mobile: +917827427311, Email: info@forwardmagazine.in)

The titles from Forward Press Books are also available on Kindle and these e-books cost less than their print versions. Browse and buy:

The Case for Bahujan Literature

Dalit Panthers: An Authoritative History

Mahishasur: Mithak wa Paramparayen