Ramdhari Singh Diwakar is among the few leading Hindi litterateurs to use their works to target the inertia born of caste, class and patriarchy. Whether it was the changes brought about in Bihar by the 'Mandal movement' or by the decision to provide mandatory representation to women in Panchayati Raj institutions, Diwakar's writings present them all in their intricacy and detail. Panchami Tatpurush, Akal Sandhya, Pani Akash, Toottey Dayre and Dakhil Kharij are his six published novels. A forthcoming novel has been titled Antim Adhyay. He has also published an equal number of collections of short stories titled Makhan Pokhar, Varnashram, Hadtali Mod and Chhote-Chotte Bade Yuddh, among others. He has published a commentary on the villages of north Bihar titled Jahan Apno Gaon.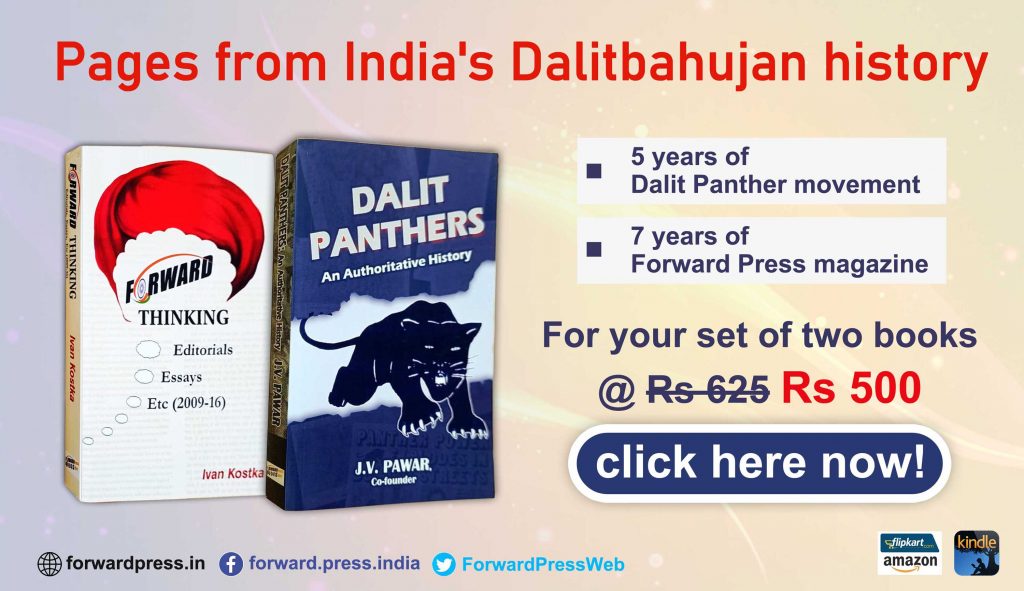 He has been honoured with Bihar Rajbhasha and Shrilal Shukla IFFCO Samman for his creative writing. Born in Narpatganj in Araria district of Bihar on 1 January 1945, Ramdhari Singh Diwakar acquired primary education in his village school. For higher education, he went to Muzaffarpur and Bhagalpur. In 1979, he took up teaching as a profession. He taught in Nirmali and CM College, Darbhanga. He also served as director of Bihar Rajbhasha Parishad. Today, he lives in Patna and is engaged in writing full time. The first instalment of excerpts from his interview with Arun Narayan:  
What are you writing these days? 
For the past one and half years, I have been working on my memoir. The Covid-19 pandemic did cause delays but the manuscript is ready. I have covered my experiences from my first appointment as a college teacher up to my retirement. 
Anything special about it?
It carries a detailed description of how caste remained a constant fixture in my academic career, rearing its head on different occasions. My name was at the top of the list of candidates forwarded by the Bihar Public Service Commission (BPSC) but the Rajput principal of Nirmali College appointed me, convinced that Ramdhari Singh Chauhan is a pure Rajput. Later, when he discovered that I was not a Rajput he commented to a professor of his caste: "Wrong selection". Later, when I was appointed to CM College, Darbhanga, on the recommendation of BPSC, I told the principal of Nirmali College, "Sir, my appointment was a 'wrong selection' on your part. Now, you can make the 'right selection'." I started writing during my time in Nirmali College from 1967 to 1974. My short stories were published in Nai Kahaniyan and Dharmayug. 
How was your experience in Darbhanga? 
My caste followed me to Darbhanga. Almost 80 per cent of the teachers at CM College, Darbhanga were Brahmins. My entry into the college was unpalatable to them. Everyone wanted to know who this Chauhan was. I made it clear that I was neither a Rajput nor from a "forward" caste. But one thing that enhanced my prestige not only in CM College but also among the teaching community was that I was an author. I had to fight against Maithil Brahmins during my entire tenure at the college. All the professors ganged up against me. They were also envious that I was getting published in Dharmayug, Saptahik Hindustan, Sarika, etc. The atmosphere there was against creative writing. I have described in my reminiscences how the minions of the head of the department, Dr Ramakant Pathak, harassed me. But I continued working. Ignoring Pathak's protests, I was moved to the PG college by the vice-chancellor, Prof J.P. Singh. He knew me because of my works published in Dharmayug and Sarika. He was acquainted with modern Hindi literature. Much to the chagrin of Pathak, I became a professor and was later offered the position of head of department (HoD) in the PG College. I did not take up the position of HoD, as I was living in Patna then and did not want to move to Darbhanga. 
Was casteism the norm on the campus?
It was rather surprising that in the Teachers' Building, where I lived with my family, all the teachers, barring a Bhumihar and a Muslim, were Maithil Brahmins. I feel happy even today that they respected me. I was from a backward caste and yet no one looked down upon me or my family. My being an author was one reason for that. I wrote two short stories based on the lives of the teachers in the Teachers' Building for Dharmayug and Hindustan. I had to pay the price for it. But it also enhanced my standing.
How did the teachers, on whom the stories were based, react?
I had written the short story Jaahil on the Muslim family in the building. It was published in Dharmayug. It brought some trouble for me. The woman Muslim teacher complained to the vice-chancellor against me. The vice-chancellor summoned me many times but I did not meet him. The woman met Vice-Chancellor Mogni Sahib many times and demanded action against me. There were many such incidents. The second short story Dharatal was published in Saptahik Hindustan. It was based on the Mishra couple, whose flat was just above mine. As families, we were close. The wife, who was a teacher, gave me an earful because a character in the short story had uncanny similarities with her. I had a sense of regret. But the publication of the two stories ensured that I started being treated as a dangerous man. My wife also admonished me.   
How did the Maithil community react to the ascendance of Karpoori Thakur and Lalu Prasad in politics? 
All of them were Maithil Brahmins. Jagannath Mishra was in power. They took full advantage of it. When the extremely backward classes were given reservations during the chief ministership of Karpoori Thakur in 1977, it kicked up a big row in the Mithila University. When Lalu Prasad became the chief minister it was as if a bajjad (vajra, the weapon of Indra) had hit the Maithils. The Maithil Brahmins in Jagannath Mishra camp used to call Lalu Prasad "Lalua". I would keep quiet but my wife would flare up on hearing this word – so much so that Maithil Brahmin women made a quick getaway. My wife used to ask them how they would feel if Jagannath Mishra was addressed as Jagannathia. Lalu was in power then and so the Maithil Brahmins kept quiet.  
How would you react to such situations?
I had mixed experiences in Darbhanga. My opponents were mainly Maithil Brahmins. At the root of their antagonism was the fact that I was an author. Dr Ramakant Pathak, who was the head of the Hindi department, did not like me because of my caste. But even he would admit that Diwakar was a well-known author who got published in prestigious magazines. Sometimes, he would address me as pandit ji. It was at his instance that I prepared two compilations of my stories which were included in the BA and MA courses. But despite all this, he was not agreeable to moving me to the PG college. I was keen to move there. It could become possible only after J.P. Singh became the vice-chancellor. 
You moved to Patna in the final phase of your professional life. What was your experience? 
In the third phase of my life, I came to Bihar Rashtrabhasha Parishad, Patna. I had bitter experiences but at the same time, Patna gave me the richest literary atmosphere yet. Before that, I had had no experience of how the government system functioned. I believed that Bihar Rashtrabhasha Parishad was a research institution. But later I realized that research had no place there. It didn't even have a literary atmosphere. It was just a government department, overflowing with incompetent and incapable people. The pressure of the higher education department was unbearable. Yet, I somehow carried on for six years and three months. In sum, I would say that the canvas of my experience widened during my time at the Parishad. I saw the government machinery and politics from the inside. I used my experiences to write some of my short stories. 
Tell us something about your family background. Was the atmosphere at your home educational? 
My family was not entirely devoid of education. My father used to read Ramcharitmanas, Premsagar and Sukhsagar. I got to see these books later. When he used to recite the Sunderkand of Ramcharitmanas he made me sit by his side. My uncle used to subscribe to a magazine, which sowed the seeds of love for literature in me. At the time, among the magazines published from Patna was Kalyan. There was a different kind of magazine called Sangeet. It was published from Hathras in Uttar Pradesh and Kaka Hathrasi was its editor. I learnt to play the harmonium with the help of this magazine. The Mahabharata special number of Kalyan was quite thick. I used to read it off and on. I did not like the mythological tales published in Kalyan. This was the atmosphere I lived in as a child. 
These magazines improved my Hindi and in my school, I became known as a student who wrote good Hindi. In the matriculation examination, I got 82 per cent in Hindi literature. It was a record at the time. There was a library in the village – Jawahar Pustakalaya. I borrowed anthologies of poems by Prasad, Nirala, Mahadevi and Dinkar from there and read them. But I liked Kushwahakant's novels very much. I stayed up all night to read them. My uncle caught me reading Papeeha Bole Aadhi Raat once and gave me a sound thrashing.
I was not studious at all. I just roamed around and saw plays and nautanki. I also liked to sing and play musical instruments. But my uncle, who later became my enemy and is still one, took great interest in my studies. My father did not even know what I was reading. But I acknowledge my uncle's contribution.
How far did not experience at Nirmali shape you?
I have written about my experiences at Nirmali in my book Bhooli Bisri Yadein. It was a degraded, uncivilized and uncultured place. But surprisingly, the literary atmosphere there was quite invigorating. When I was appointed a teacher there, I was a stranger to the world of modern Hindi literature. One Ramchand Saha ran a shop of newspapers and magazines. Some young literature lovers of Nirmali used to gather at the shop in the evenings. They included Ramanand Renu, who wrote in Maithili; Rameshwar Prem; Hanuman Sharma; Yugal Sharma; Ramji Prasad Mandal; and Rajkumar Neelkanth. All of them knew a lot about contemporary literature. Saha's shop was the "adda" of litterateurs. All Hindi literary magazines were available there. It was there that I first saw Kalpana, Madhyam, Gyanodaya and many other magazines. I hadn't even heard their names. I had virtually not read Mohan Rakesh, Kamleshwar, Rajendra Yadav and other writers of the Nai Kahani movement. When the literature lovers and youth of Nirmali talked about literature, I only listened to them. When Rameshwar Prem's short story Sangyaputra and later Aakhiri Log was published in Saptahik Hindustan, I was frustrated. Rameshwar was a teacher at Nirmali before me. After my joining he left his job and moved to Delhi. He became a good friend. But Ramji Prasad Mandal was the one who motivated and helped me. Initially he was a teacher. Later, he became the librarian. He introduced me to Marxism. He gave me the Communist Manifesto and made me read Communism Kya Hai and Gandhivad Ki Shavpariksha. He also gave me Das Capital but I could not read it. He turned me towards the CPM [Communist Party of India (Marxist)]. There were some CPM workers in Nirmali. Prithvi Mandal was one of them. I got in touch with him. He used to say "Lal Salam" with his clenched fists. He used to subscribe to Swadheenta, a newspaper published from Calcutta. I also subscribed to it. There were about 20-25 subscribers of Swadheenta in Nirmali. CPM leaders used to visit the campus. Ramji Prasad Mandal introduced them to me. Ideological articles by A.K. Gopalan and Jyoti Basu used to be published in Swadheenta. They impressed me a lot. That turned me into a leftist. I did not join any left party but I used to give donations. 
(Translation: Amrish Herdenia; copy-editing: Anil)
---
Forward Press also publishes books on Bahujan issues. Forward Press Books sheds light on the widespread problems as well as the finer aspects of Bahujan (Dalit, OBC, Adivasi, Nomadic, Pasmanda) society, culture, literature and politics. Contact us for a list of FP Books' titles and to order. Mobile: +917827427311, Email: info@forwardmagazine.in)

The titles from Forward Press Books are also available on Kindle and these e-books cost less than their print versions. Browse and buy:

The Case for Bahujan Literature

Dalit Panthers: An Authoritative History

Mahishasur: Mithak wa Paramparayen