Manoranjan Byapari, who shot into the limelight with the publication of his autobiography Itibritte Chandal Jebon in 2012, was appointed chairperson of the State Dalit Sahitya Academy by the Mamata Banerjee-led West Bengal government in 2020. In the 2021 assembly elections, he stood from the Balagarh reserved constituency on a Trinamool Congress ticket and won. The life of Manoranjan Byapari, MLA, has been full of struggles. He hails from the Namasudra community and came to India as a refugee before the creation of Bangladesh in 1971. In 1975, when he was just 20, he was arrested for participation in a political event. He learnt to read and write during his stay in prison. After his release, he started driving a rickshaw. His meeting with Mahashweta Devi, a literary giant of Bengal, was the turning point in his life. From a rickshaw driver he became a litterateur. He worked as a cook in a government school to make ends meet. But that did not come in the way of his writing. Itibritte Chandal Jebon was followed by a novel, Batashe Baruder Gandho, which was well received and whose English translation There is Gunpowder in the Air was shortlisted for the DSC South Asian Literature Award 2019. Here, over a conversation with Jyoti Paswan, he reflects on the two years since the launch of the West Bengal Dalit Sahitya Akademi: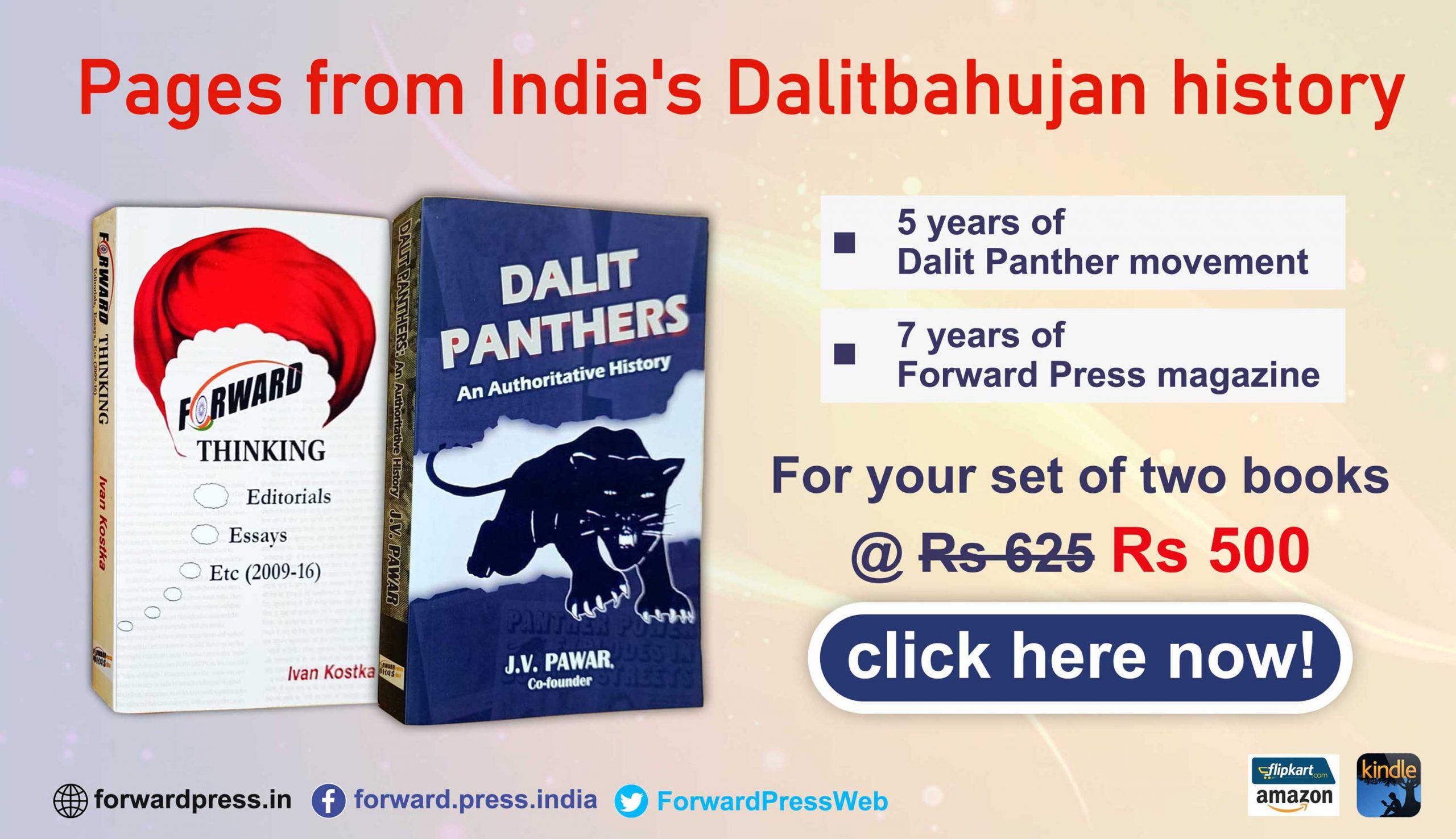 The West Bengal Dalit Sahitya Akademi has completed two years of its existence. What were the achievements of the Akademi in this period? Are you satisfied with them? 
The first thing is that barring Bengal, no other state in India has a separate government body for the promotion of Dalit literature. Didi (Mamata Banerjee) was the first chief minister to establish a Dalit Sahitya Akademi. As for the work done by the Akademi, we have undertaken intensive tours of the entire state. We have organized seminars and workshops under the aegis of the Akademi in several districts. The state government has allotted land at Balagarh in Hooghly district for a library. The construction of its building has been completed. 
We also reviewed the articles by budding Dalit authors, whose caste had come in the way of the publication of their articles, and put them before the Akademi. The selected articles have been compiled and will be part of the journals and books that the Akademi will publish in the future.  
We find that the Dalits of Bengal have become more conscious. They see the Akademi as a beacon of hope.  
As for being satisfied, there is nothing like it. After the completion of a task, one may feel satisfied for some time. But then, we have to think about what's next. We are satisfied that we are associated with a campaign, a programme and are able to do something for our community. So far, we have just taken one or two baby steps towards our objective. The journey is a long one. We have to take not hundreds but thousands of steps. 
You had said that programmes of Dalit Sahitya Akademi would be held in all the districts of Bengal. Have you been able to do this? Which programme is the Akademi working on now?  
So far, we have held programmes in 14 districts. Recently, we held a four-day event, starting on April 14, to mark Babasaheb's birth anniversary on the premises of the Bangla Akademi. Around 250 Dalit poets and writers from different districts attended the programme. We provided a platform to such Dalit writers who were being ignored because of their caste. 
I am especially referring to this programme as it was for the first time in the 75 years since Independence that Dalit writers could stand on the stage of the Bangla Akademi with their heads held high. It was the first programme on Dalit literature at the Bangla Akademi. 
We have a long way to go. Whichever district I went to, I told the people that even if they become great writers, we won't demand anything from them. We just want them to step forward, make society aware and give it direction. If they write about the moon and stars, about flowers and leaves, it won't serve the interests of our community. Who will write about the exploitation, the deprivation that our community has faced? You were born as a Dalit and you have a duty towards your community. Perform that duty. So, I am happy that through this programme we have laid a foundation for the coming generation. I will not live long. I am quite old. I am happy that I have provided a platform to the new generation. 
What are the future plans of the Akademi?
We are working on 13 programmes in all. They include establishing a library, publishing journals and bringing out books by Dalit authors. We also plan to launch a marketing centre to promote the sale of Dalit literature. Every district will have a branch office of the Akademi so that all Dalit writers can be brought together. We will also have a library in every district and a magazine on Dalit literature will be brought out from each district. That will give Dalit writers in the hinterland an opportunity to be published. We are working on all these programmes. The Covid-19 pandemic has delayed many of our plans.
Did you face any problems in implementing your different programmes? Did the universities and the intellectuals cooperate with you?     
See, the Manuvadis never wanted us to do anything. The reason is that they have dominated the field of literature and we were not allowed to enter it. But now that we have got avenues to express ourselves; we have the means to get our thoughts to the people. This makes them jealous and they do try to put hurdles in our path. They argue that literature has always existed and it was always written keeping the interests of the people in mind; then, where is the need for a distinct category of Dalit literature? Our argument is that the word 'music' incorporates all kinds of singing but then why do we need separate names like Baul songs, qawwali, bhatyali, raag pradhan, etc? Similarly, there are categorizations like women-centric literature, Muslim literature, Vaishnav literature, global literature, migrants' literature, Marxist literature and so on. Then, what is the problem with Dalit literature? In fact they do not want us to expose them. They do not want us to oppose our oppression and subjugation at their hands that has lasted for centuries. 
Here, I would like to clarify that we are against Brahmanism, not Brahmins. There are many Brahmins who have taken a resolute stand against the Varna system. In fact, the Brahmins were the first to raise their voice against it. We don't consider them as our enemies. They are our friends. Just as 40 Brahmins had come out in support of our Guruchand Thakur so also our Mamata Banerjee has come out in our support.
Until now, we haven't received much cooperation from the universities and the intellectuals. Only a few people have taken time out to help us. 
The Mamata Banerjee Government has sanctioned Rs 5 crore for the development of Dalit literature. This is not a small sum of money. If this amount is put to proper use, it will go a long way in bringing about the development of the Dalit communities. Writers, through their works, have always been providing the right direction to society. Now, if we will help the Dalits who have picked up the pen for their community, it will definitely benefit our Dalit community. 
You wanted to build a library. You had said that books by Hindi Dalit writers would also find a place in it. You also wanted to get the works of Hindi Dalit writers translated into Bangla. How far has this work progressed? 
Not only Hindi, but Bangla translations of Dalit literature in all languages will be kept in the library. We have translators and the work is progressing. But it will take some time. 
How do you compare Bangla Dalit literature with the Dalit literature in other languages, especially Hindi?
All Dalit writers are making efforts in their own ways. Many may feel offended with what I am going to say. Maharashtra is the leader as far as Dalit literature goes. It is from there that Dalit literature spread to the other parts of the country. Maharashtra has given birth to great Dalit writers. But their concerns were self-centric. They did progress, but only personally. They did not take their thoughts to the people of their own community. Maharashtra is still a citadel of the Manuvadis. It is also a stronghold of the RSS [Rashtriya Swayamsevak Sangh]. Those Dalit writers should be questioned. You may be a great litterateur, you may have received many awards but what did the Dalit community gain from the recognition you got and the accolades you won? Why haven't you made any efforts to ensure that what you write reaches the lowest rungs of society? Movements are supposed to bring about changes in society. Where is Uttar Pradesh's Dalit movement? Where is Maharashtra's Dalit movement? Babasaheb had launched such a big movement. Why has it weakened? You could not awaken the people of your own community in your own state. Why? Because you were busy lobbying for awards and grabbing pecuniary benefits. You wanted fame and wealth and you got them. If a Dalit wins an Olympic gold or climbs the Himalayas, does it make any difference? So, we need to focus not on our development but on changing society.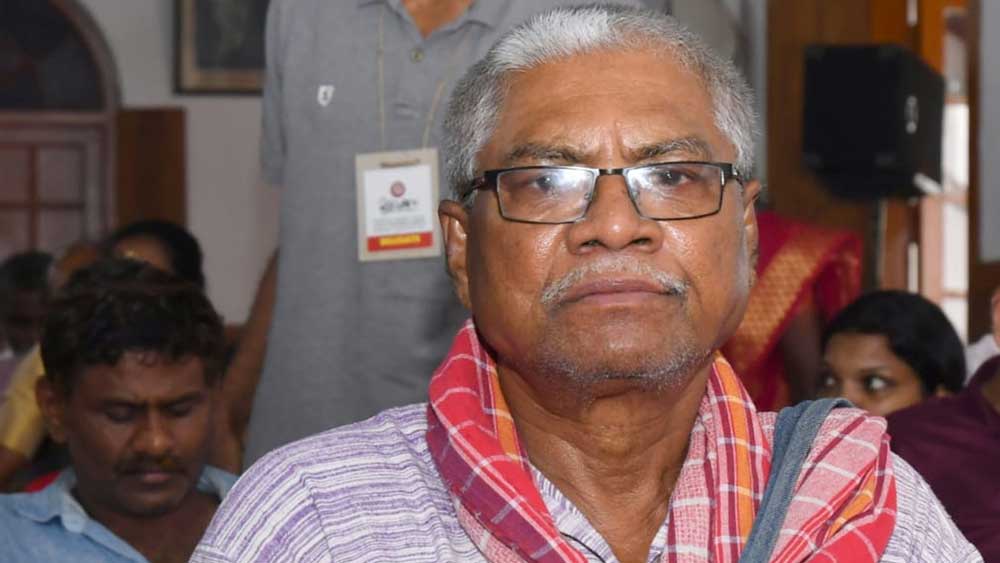 I have also got many awards. But are they benefitting the Dalit community? No. Not at all. If I cannot take my thoughts to the common Dalit, I have no right to boast about my success. So, the writers should try to reach out to the common Dalit, they should make them aware and conscious. That is how society will change. That will ensure that in the future, no one will need to write Dalit literature. What I mean is that in the future no one has to relate their experiences of exploitation and deprivation, which we are doing now. Try to end the discriminatory regime that sustains exploitation and deprivation. Don't confine your thoughts to yourself. I, Manoranjan Byapari, wrote till I had no other option. As soon as I got the opportunity, I entered politics and went among my people with my ideology.
Talking of non-Bangla Dalit literature, we often refer to Adivasi movement. In that connection, the names of only Birsa Munda and Siddo-Kanho are cited. The fact is that the Adivasis fought against the British for more than 200 years. Similarly, the Dalits had rebelled against the system even before Babasaheb was born. But Babasaheb gave a structure to the Dalit movement. The Namasudras were the first Dalit community from Bengal to be associated with Babasaheb. And that developed consciousness among the Namasudras. But the Manuvadis partitioned the nation strategically. Fearing that the Namasudras and the Mahars would join hands to make life difficult for them, the Manuvadis ensured that the four Namasudra-dominated districts of Bengal fell in what would be East Pakistan. Later, the Namasudras were forced to migrate to West Bengal and live as refugees here. Feeding their children, finding a roof to live under – these became their top priorities. In such circumstances, it was not possible for anyone to write. It took them about 50 years to improve their condition. They entered the field of literature about 20 years ago. The Dalit literature in Bangla is the result of the work done over the past 20 years. Dalit communities in other parts of the country didn't have to face such a situation. They got jobs and they wrote literature. We had to face the horrendous fallout of the Partition. That is why, Bangla Dalit literature is behind the Dalit literatures in other languages. 
Has joining politics affected your writing? 
Yes. It has. Currently, I cannot find time to write. But then, I don't need to write. I was writing to make my people aware but my writings have yet to reach them. Now, I am reaching out to them in person. I am telling them that they have been exploited and oppressed for years. They have to stand up and protest against it. Didi Mamata Banerjee is with us. She knows that no one can be humiliated on the basis of his birth. 
(Translation: Amrish Herdenia; copy-editing: Anil)