Lessons from the Journey of a First-time Filmmaker
As Bollywood increasingly dominates the Indian film industry the need for alternative fresh cinema only grows. At the same time, finances are the major hurdle independent filmmakers face from start to finish. So, is there alternative funding available for Indian "indie" filmmakers? Let me share some lessons from my yet incomplete journey.
My debut independent film is titled Naya Pata (New Address). As the title signifies, it is the quest for identity after people move to a new address in life – in this case by actual migration from one's base to a new place. In today's rat race many of our countrymen have lost their identity due to migration. In Naya Pata I have tried to present a different perspective on migration – the loss of innocence, of belongingness, even of happiness and peace. But it is also the story of struggling to re-establish identity and a sense of belonging at the new address. When I spoke to my film making friends, they welcomed my idea, and encouraged me. Soon, I had an experienced and skilled film production crew. There were many hurdles at every step, but fortunately I crossed all the hurdles due to my passion and the support of my team mates.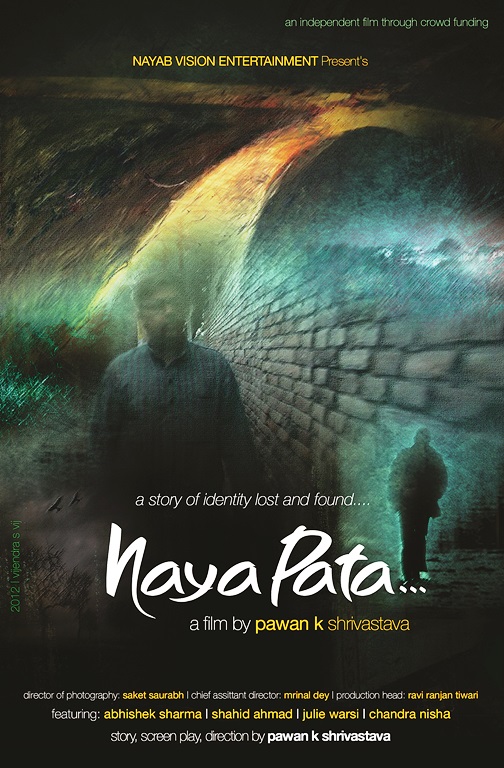 I was amazed with the spirit of my team because they were putting out a lot of hard work and effort without expecting any huge payback. None of the artistes and crew members was worried about luxury during the shoot. All they wanted was to complete the film without compromising on the quality. In fact, for one scene, the shoot continued for 14 days and no
one complained.
Boon for independent filmmakers
However, no matter how much we skimp and save, filmmaking is not cheap. It calls for a professional crew, the rental of cameras, lens and lights, location shooting and associated costs. So, where does the money come from if you are unknown and do not want to conform to the commercial "formula film" industry? In one word, the people. Crowdfunding is a fairly recent development through which a large number of people contribute small amounts that add up to enough to fund a venture like a film.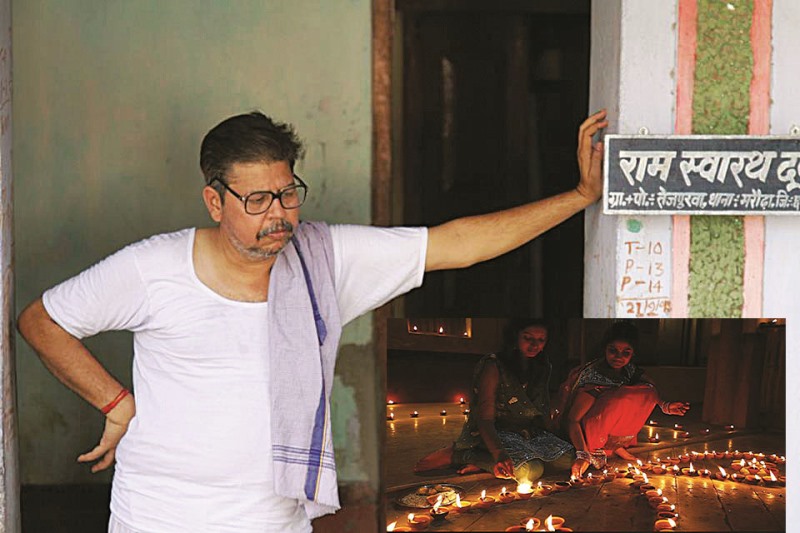 Making a film with the help of crowdfunding is not an easy task. First, we needed a good network of people through whom to approach the maximum number of people to motivate into supporting our project. We have used the motto 'with the people, for the people and by the people' to attract the funding for our film. I have used the social media networking sites to spread the word about the film. Through Facebook and Gmail contacts we have made a strong chain of people who helped to contribute to the budget of the film.
While collecting funds for the film I experienced the generosity of a large number of people. I met with some students who saved their pocket money to help fund the film. Our minimum contribution was Rs.500. People from Finland, Australia and Canada have also contributed in the process of crowdfunding for my film. The maximum contribution I received was Rs.35,000. In total, I got the support of 135 people – 90 per cent from total strangers.
In this way I got to know that our audience is hungry for a good story and a sensible film. It has motivated me to work harder and better in the future. I have already publicized that Naya Pata is a film which is being made by common people, for their entertainment and with their financial support.
Co-operative approach to film making
Crowd funding is an inclusive and co-operative approach to film making, in which the common man gets involved, and acts like a bridge between the common people and filmmakers. We get the chance to know in advance the expectations of our audience and the audience feels proud of having been a part of the production from the start. This democratic process of filmmaking enhances the audience's expectations and the commitment of the filmmaker to meet them.
If your story has the power of connecting with their emotions then you will succeed. Though crowdfunding is a tough-to-implement concept, yet there are many filmmakers who are using this concept to complete their films and they are recognised for their work. Some new directors who have joined the "crowdfunding club" are Roy Anamitra, Siparna Dey, and Suryashankar Das.
'The End' in sight
After a slow and difficult road, it has become smoother for me as I proceed towards the completion of my film. Now, that the shooting is done and I move towards the final post-production work on my film, it is easy for me to show stills and 'rushes' of Naya Pata. As a result there are many producers who are willing to contribute to the budget for post production. Obviously, as you get closer to your target you get more support from people.
In the future I see crowdfunding as an optimal means of making indie films. Nowadays, there are even agencies – such as Wishberry in Mumbai – that help directors use crowdfunding to finance independent filmmaking ventures. Crowdfunding will only grow as an alternative financing source for cinema that caters to India's diverse audiences that are not satisfied with Bollywood's or even Mollywood's masala mix. Here's to a democratization of the filmmaking process. India filmmakers in India have a new address to write to for finances – crowdfunding.
Published in the January 2013 issue of the Forward Press magazine
---
Forward Press also publishes books on Bahujan issues. Forward Press Books sheds light on the widespread problems as well as the finer aspects of the Bahujan (Dalit, OBC, Adivasi, Nomadic, Pasmanda) community's literature, culture, society and culture. Contact us for a list of FP Books' titles and to order. Mobile: +919968527911, Email: info@forwardmagazine.in)