In 1996, when I became the President of JNU Students' Union, a Savarna girl spit in front of me because, in her view, I was not fit to head the students' union. And when I launched an agitation demanding payment of minimum wages to the labourers working on the campus, I was accused of extortion." This revelation by former JNU Students' Union President Comrade Battilal Bhairwa at the annual 'Life beyond JNUSU' function on 6 January 2013 stunned the audience. The occasion was a conclave of former JNU Students' Union presidents held under the joint aegis of JNU and Alumni Association. Bhairwa was the only Dalit president among this august company.,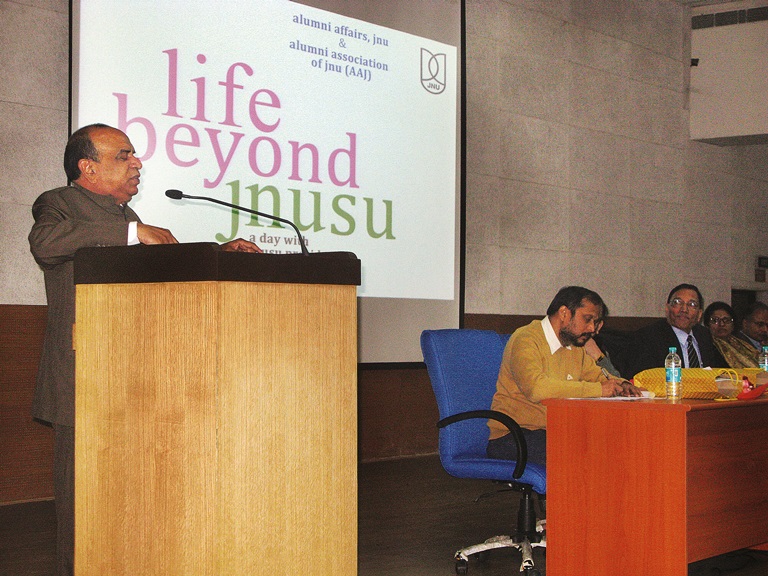 Be that as it may, Comrade Battilal's experience answers the question as to why this Marxist bastion, battling for the rights of Dalits and workers, could only produce a second Dalit president in its 40-year history. Battilal also reminds us of Comrade Chandrashekhar, who became a legendary figure of students' movements. For a long time, the Communists kept this fact hidden that Chandrashekhar was born in a Backward (Kushwaha) family. Was this not tantamount to cheating the community to which Chandrashekhar – whom we all lovingly addressed as Chandu – belonged? Chandu was conscious of his caste-based identity. This is clear from his dissertation on folk drama writer 'Bhikhari' Thakur, who hailed from the Bahujan community. We are aware of the strategies he crafted to take on the Savarna students during the Mandal agitation. He forged a common front of Bahujan students to fight this battle.
In this context, can we forget JD(U) national President Sharad Yadav. The hero of the Mandal movement, Sharad Yadav went to JNU to deliver a speech when the Mandal movement was at its zenith. At that time, the Savarna students of the so-called Marxist JNU humiliated him. His clothes were pulled off and he was described as "a Yadav who has come here to spread the virus of caste".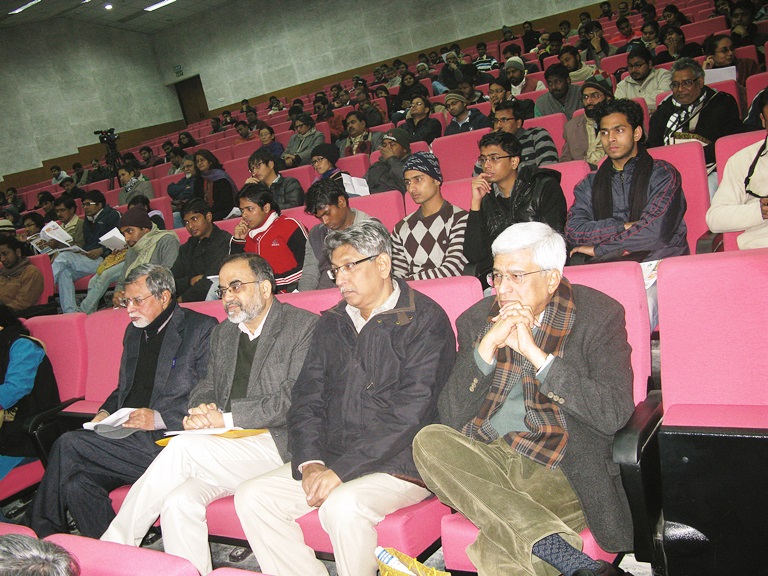 Comrade Battilal's tale of woe is an eye-opener for Backward class students working in Communist organisations. The JNU is purportedly a progressive and caste-neutral institution. But scratch a little and you will discover a thoroughly casteist mind-set. This is evident by the fact that only three members of the JNU teaching faculty are OBCs. In the recent appointments, no OBC was appointed Associate Professor or Professor.
'Life Beyond JNUSU' was organised at the JNU Convention Centre and it was divided into three sessions. The first session began with the inauguration by Vice Chancellor Professor Sopori. The function was addressed by former Presidents of JNU Students' Union. Among those who addressed the first session were Prakash Karat, Anand Kumar, DP Tripathi and D. Raghunandan. The speakers at the second session included Nalini Ranjan Mohanty, Rashmi Doraiswamy, Jagdishwar Chaturvedi, TK Arun, Amaiya Chandra and Amit Sengupta. In the third and fourth sessions, Sitaram Yechuri, Shakil Ahmed Khan, Sandeep Mahapatra and Albeena Shakil, in their emotional speeches, shared their experiences of the University and urged the students to practice positive politics for the country's progress. The concluding session was addressed by Professor Sudha and Devendra Chaube.
Published in the February 2013 issue of the Forward Press magazine
---
Forward Press also publishes books on Bahujan issues. Forward Press Books sheds light on the widespread problems as well as the finer aspects of the Bahujan (Dalit, OBC, Adivasi, Nomadic, Pasmanda) community's literature, culture, society and culture. Contact us for a list of FP Books' titles and to order. Mobile: +919968527911, Email: info@forwardmagazine.in)