Workers of political parties and social organisations went on a rampage in Bhubaneswar early in August to protest the death of a minor Dalit girl, who was set afire after being gang raped by two co-villagers in Kendrapara district in July. The protestors torched three vehicles and damaged three others.
The girl died on the night of 8 August before she could be flown to New Delhi for better treatment. As the news spread, hundreds of activities of opposition Congress and BJP staged separate demonstrations across Bhubaneswar. While some protestors ransacked the Capital Hospital, where she was admitted and damaged furniture, a mob damaged three ambulances and torched two buses and a truck. However, no one was injured.
The protestors also attempted to barge into the residences of chief minister Naveen Patnaik and health and family welfare minister Damodar Rout but were chased away by the police. They later vandalized and destroyed public property at Forest Park area.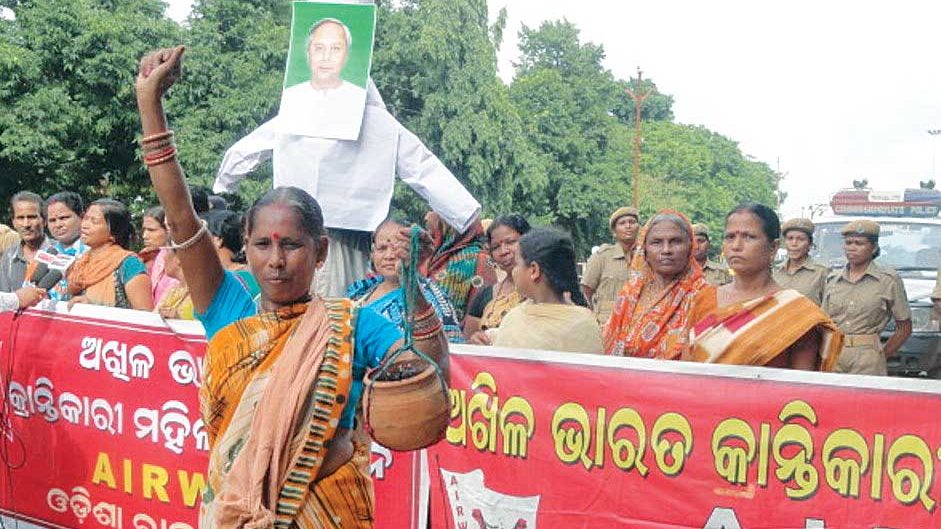 The 14-year-old was set afire on 28 July, allegedly by Pradip Das and Ekadashi Das at Kharnasi village, about 150 km from Bhubaneswar. Police arrested Pradip the next day and Ekadashi a few days later.
Police said Pradip wanted to marry the victim's elder sister. He was enraged when the family solemnized her marriage with someone else. The man then began threatening her family and also her elder sister's in-laws. Along with Ekadashi, Pradip invited the victim to his house, dragged her in and raped. They later poured kerosene on the girl before setting her ablaze. The teenager girl, a student of Class VII was shifted to SCB Medical College and Hospital in Cuttack after her condition worsened. The victim had suffered about 70 per cent burn injuries. Later, she was shifted to Bhubaneswar's Capital Hospital, where she died. Two platoons of security force were deployed at Capital Hospital to avoid any untoward incident.
Published in the September 2013 issue of the Forward Press magazine
---
Forward Press also publishes books on Bahujan issues. Forward Press Books sheds light on the widespread problems as well as the finer aspects of Bahujan (Dalit, OBC, Adivasi, Nomadic, Pasmanda) society, culture, literature and politics. Contact us for a list of FP Books' titles and to order. Mobile: +917827427311, Email: info@forwardmagazine.in)

The titles from Forward Press Books are also available on Kindle and these e-books cost less than their print versions. Browse and buy:

The Case for Bahujan Literature

Dalit Panthers: An Authoritative History

Mahishasur: Mithak wa Paramparayen