Two streams have been consistently visible in the North Indian society. On one hand, arguments were crafted to legitimize the divine rights of the dominant section; on the other, the deprived sections vehemently challenged these rights, both physically as well as intellectually. To keep the other sections of the society under its thumb, the dominant classes not only quoted Vedic scriptures but also used brute, naked force. The deprived sections also witnessed the rise of several heroes who, through their valour and their intimate knowledge of the art of waging wars, offered a stiff resistance to the physical assaults of the elite sections. Their disciples and admirers wove their stories of valour into folklore and also wrote about them in their books. Lorik was one such hero, whose saga of bravery is known as Lorikayan (probably named so to rhyme with Ramayan).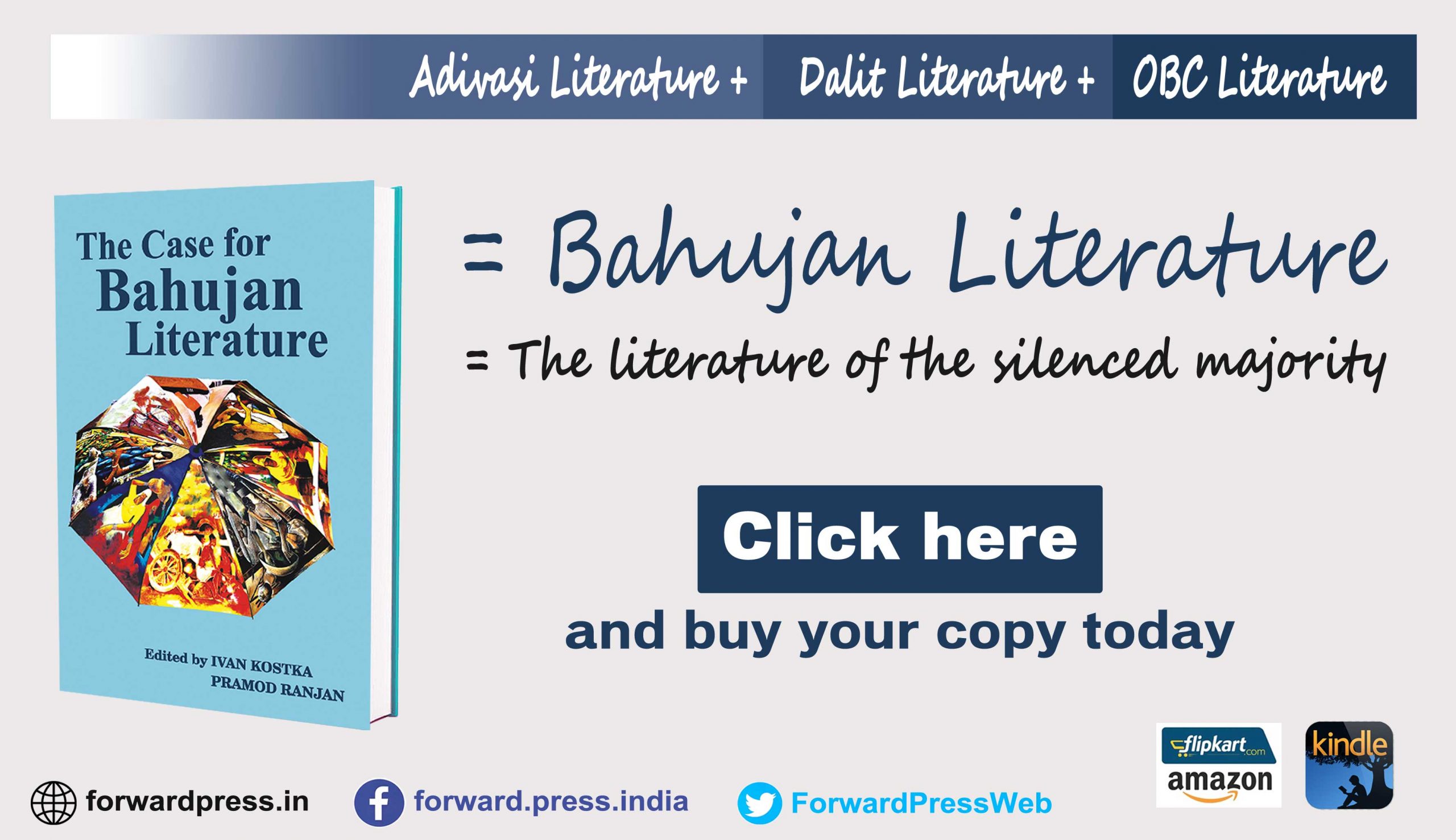 Many different versions of Lorikayan are available. Even Lorik's place of birth is disputed. Some say it was Gaura village in Mirzapur district while others insists at Hardi in Balia district (both in Uttar Pradesh). However, officially, the UP government believes that Lorik was born in Balia and the government is working on erecting his statue in the district. His father was Kua Pehalwan and mother was Khulani. Kua Pehalwan enjoyed great respect not only in his community but also in the entire area.
On the basis of the punarnava, a historical novel by Dr Hazari Prasad Dwivedi, Lorik is taken to be a contemporary of Samudragupta (AD 335–380) by Dr Bhola Shankar Vyas. Dr. Arjun Das Kesri insists that Lorik lived sometime in the tenth century. On the other hand, Dr Ram Kumar Verma contends in his book Hindi Sahitya Ka Aalochanatmak Itihas (Critical appreciation of the history of Hindi literature) that Lorik was a contemporary of Raja Bhoj (1010–1053).
Lorik ruled over a wide area, extending from Bengal to Punjab and Nepal. Lorikayan refers to several marriages of Lorik. The first marriage was with Manjari of Agori village and a son named Bhaurik was born. The second marriage was with Chanma and she gave birth to a son called Chanreta. The third wife was Hardigarh's sorceress Jamuni Baniyain, who gave birth to Lorik's third son Bosarakh. This Panwara poetic work also refers to Lorik's brother Sanwaru. Lorikayan describes Sabaur's birth, Lorik's incarnation, Manjari's birth, marriage of Lorik with Manjari, his battles with King Maulagat and Nimalia, marriage of Savru and Satia, Lorik's battle with Jhimli, marriage of Chaneniya with Shivhar and Lorik-Baintha Chamar battle, love affair of Lorik with Chanma and his departure to Hardigah, Lorik's battles with Raiya Rannpal and Mahipat, stay of Lorik and Chanma at Hardigarh, battle between Lorik and Gajbhimla, attack on Neurpur, Lorik-Hareba-Bareba war, Savru's death in the battle with Kol, Lorik's arrival at Boha Bathan, attack on Piprigarah, Lorik's battle with Devasia, Lorik's death and Bhorik taking over the leadership.
Dr Laxmi Prasad Shrivastawa, in his well-researched book Yaduvanshiya Lokdev Lorik argues that Lorik's Hardigarh and the area of his exploits was the present Hardisthan in Saharsa district of Bihar. Dr Parshuram Chaturvedi, in his book Lorikayan: Ek Adhyayan writes on page 56 that "Hardi is not in Uttar Pradesh but somewhere in Bihar. But different Lorikayans give different versions of Hardigarh and the Lorikayan singers of every region have composed their songs presuming that the Hardisthan is "in their region."
In all the versions of Lorikayan, besides Hardi, several other names of persons and places including Mahichandra Sahu, Raja Mahbair, Neurpur, Nauhatta, Ganjeripur (Gauripur), Khera river, Rahua, Chandrayan and Maina villages, Bairaghat, Tilabe river, Bairagacchi, Mahberia, etc., find mention. Researches by linguists and archaeologists have made it clear that five km south of Supaul in Bihar lies a place called Hardi. In his research paper 'Lorikayan', which was published in Aryavarta newspaper of Patna in 2011, Dr Laxmi Prasad Shrivastawa says that the shape and size of bricks found in Bairaghat are same as those excavated from land adjoining the Hardi High School on the west side. It may be mentioned here that the Railways have put up a board at the Supaul Railway Station which says, "Five km east from here lies the Hardi Durgasthan, a historical place connected with Bhagwati Durga and valiant hero Lorik."
Be that as it may, Lorik's tale is the story of battle against the atrocities of Rajput Kshatriyas. Former Bihar Minister Dadan Singh Yadav, who established Lorik as a social symbol rather than as a character of stories and poetry says, "In Bhojpuri, Lorikayan is sung as a love story of Lorik-Chanda. Manjari is a lass of Yadukul, who is eyed by the Maulagat, the Rajput king of Agori. To protect Manjari, Lorik wages a battle against the king and emerges victorious."
According to Indian archaeologist Vasudevsharan Agarwal, "Chandayan is the first romantic poem of India, written two hundred years before Malik Mohammed Jayasi and is based on the story of Lorik-Chanda. Its language is Avadhi and it has been written in 'Dohas' and 'Chaupayis'. The writer of Chandayan is Mauladaud, a 14th-century poet, contemporary of Firozshah Tuglaq. This is mentioned in 'Tawareekh-e-Firozshahi'." In his article on the saga of Lorik in the February 1956 and June 1958 issues of Bhojpuri magazine, Kapilmuni Shrivastawa has mentioned that Hiria-Jhiria, the famous sorceress of Bengal had also fallen in love with Lorik and was dedicated to him.
Lorikayan has been penned by an unknown people's poet and relates the story of a valiant hero of the Ahir caste. Subsequently, it was translated into various dialects. Lorik is the only member of their caste, besides Krishna, whom the Abheer (Ahir) caste treats like a god and revere his memory through verse. But the scholars of the high-born, genteel class treated this story with contempt. Since Lorik had shattered the pride of the aristocratic class, so the elite class must not have liked hearing the story of Lorik.
In sharp contrast, the Ahirs enjoy singing Lorik's tale even now and the text is treated the same respect as Ramayana. The members of this caste worship Lorik in 'Chank Puja'. This puja does not need a Brahmin. This puja is known by different names in different areas for example Lorikayan, Basanwan, Bakhtaur, Raja Sahlesh, Dina-Bhadri, Natuva Dayal, Rah Baba, Karikh Baba and Soha Baba. The heroes and heroines of the tales based on these stories invariably belong to one of the Shudra castes and seem to be revolting against the trap laid by the gods and goddesses of the Aryans. Besides the Ahirs living in Bengal, Bihar, Jharkhand, Uttar Pradesh, Madhya Pradesh, Chhatisgarh,  Odisa, Andhra Pradesh, Tamil Nadu, Maharashtra, Gujarat, Goa, Delhi, Punjab, Haryana and Rajasthan, the story is also popular among the Ahirs living in Yugoslavia,  Czechoslovakia, Mauritius, Fiji, Guyana, Nepal and Holland. They see Lorik as a protector of the common man, who fought against the contemporary unequal social build created by the Aryans.
Published in the October 2013 issue of the Forward Press magazine
---
Forward Press also publishes books on Bahujan issues. Forward Press Books sheds light on the widespread problems as well as the finer aspects of Bahujan (Dalit, OBC, Adivasi, Nomadic, Pasmanda) society, culture, literature and politics. Contact us for a list of FP Books' titles and to order. Mobile: +917827427311, Email: info@forwardmagazine.in)

The titles from Forward Press Books are also available on Kindle and these e-books cost less than their print versions. Browse and buy:

The Case for Bahujan Literature

Dalit Panthers: An Authoritative History

Mahishasur: Mithak wa Paramparayen