The legend of Mahishasur as a Bahujan hero is at the centre of Bahujan discourse in several parts of the country these days. This year, many places will witness the beginning of celebrations centered on Mahishasur with the objective of making the people aware of the fact that Mahishasur was a justice-loving ruler of Bahujans, who was killed by deceit by Durga. Here, it may be mentioned that there are two views regarding Mahishasur among the Bahujans. One faction, based on Prem Kumar Mani's Cover Story in October 2011 issue of FORWARD Press 'Who are the Bahujans really worshipping?' ('Kiski Puja Kar Rahe Hain Bahujan?"), believe that Mahishasur was a king of the "cow"-rearing community, while another faction links him with the Asur tribe and insists that he was a tribal king. Prior to FORWARD Press, another magazine called  Yadav Shakti  had published a long article on this issue in which Mahishasur was described as a Yadav king. After being ignored for a long time, this article is also being discussed and debated upon these days.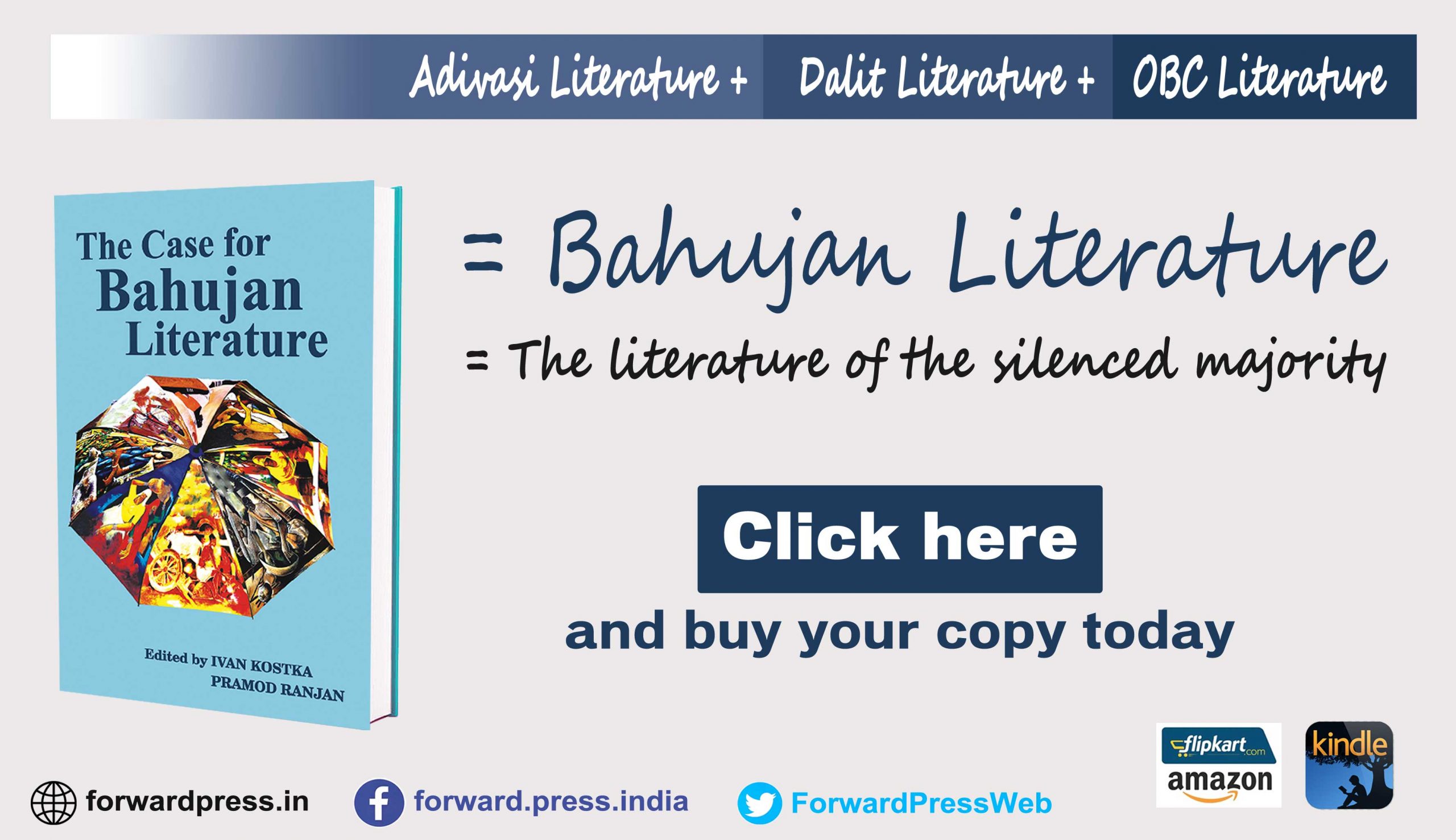 Whatever may be the origins of Mahishasur, this year 'Mahishasur Martyrdom Day' is being celebrated in many districts of Bihar. At Meenapur in Muzzafarpur district, the day will be celebrated by erecting a life-size statue of Mahishasur. The convener of the programme Harendra Yadav said that "When others will join the Durga puja in keeping with their bogus age-old traditions, we will get together to know the truth about our hero Mahishasur". At Nawada in Bihar, Mahishasur martyrdom day will be celebrated on October 23. Ramphal Pandit, convener of the programme said that "Nawada was a Yadav-dominated area and if we are able to convince the Yadavs of the truth about Mahishasur, it would be a big victory for the Bahujan cultural movement. How can a community celebrate the deceitful assassination of a member of their own community?". Social worker Udyan Rai has taken upon himself the responsibility of spreading awareness in society about Mahishasur. According to Udyan Rai, Durga Puja is held at a place close to his residence. "Our people join it. But this time, we will be apprising them of the truth", he said.
In Jharkhand (Giridih), the Prabhuddha Yadav Sangam will observe 'Mahishasur Martyrdom Week' from 12 October to 19 October. The organizer Damodar Gop said that awareness campaign will be launched throughout Giridih. People will be introduced to Mahishasur and his martyrdom through the medium of folk songs.
Narayan Bagarthi of Odisha and Mala Verma and Dr. Dinesh Singh of West Bengal will celebrate Mahishasur Martyrdom Day on the Durga Navmi (ninth day). The same will be celebrated at Bhela Ghoda village near Panchkoot Maharaj temple in Purulia. 'Mahishasur Martyrdom Day' will be celebrated by Dr. Ashok Vardhan in Kaushambi, Bhikshu Priyadarshi at Hardoi, Rajvir Singh at Sitapur and Chandrabhushan Singh Yadav at Devaria.
At JNU, New Delhi, on 17 October this year, Mahishasur martyrdom day will be celebrated for the third year in succession. The programme will be organised by the All India Backward Students' Forum. According to Jitendra Yadav, national president of the AIBSF, on the occasion a seminar on "Bahujan Culture and Hindu Traditions" will be held in which Prem Kumar Mani, Kancha Illaiah and other Bahujan intellectuals, journalists and social activists from all over the country will participate.
In many districts of Uttar Pradesh, the Yadav Shakti magazine is organizing 'Mahishasur Martyrdom Day' on Dusshera in association with social organizations. Says Rajvir Singh, editor of the magazine, "Initially, we were afraid that people will not accept Mahishasur's new, radically different image so easily and that it will be difficult to purge the hatred for Mahishasur from their hearts – a hatred which is almost 3,000 years old. But we were surprised to discover that people are readily accepting what we are telling them".
It may be mentioned here that it was the publication of Prem Kumar Mani's FP October 2011Cover Story that inspired the first-ever celebration of 'Mahishasur martyrdom day' at JNU in the same year. The article analysed the mythological story of Durga and Mahishasur from a Bahujan perspective. In the same year, when the students associated with the AIBSF expressed their solidarity with Mani's interpretation, they were assaulted on the campus by activists of rightist organizations. Since then, the celebration has been spreading to different parts of the country. Considering the speed at which 'Maishasur martyrdom day' is gaining ground, it is forseeable that it will emerge as the key symbol of resistance against the brahmanical culture of North India. However, keeping it insulated from the Hindu rituals and ceremonies will be a big challenge for the Bahujan intellectuals. Only time will tell how they meet this challenge.
Published in the October 2013 issue of the Forward Press magazine
---
Forward Press also publishes books on Bahujan issues. Forward Press Books sheds light on the widespread problems as well as the finer aspects of Bahujan (Dalit, OBC, Adivasi, Nomadic, Pasmanda) society, culture, literature and politics. Contact us for a list of FP Books' titles and to order. Mobile: +917827427311, Email: info@forwardmagazine.in)

The titles from Forward Press Books are also available on Kindle and these e-books cost less than their print versions. Browse and buy:

The Case for Bahujan Literature

Dalit Panthers: An Authoritative History

Mahishasur: Mithak wa Paramparayen