Mahishasura released on mobile phone app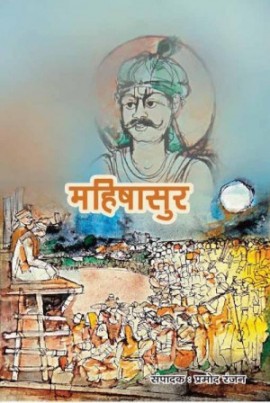 Matrubharti, India's most popular e-book app for books in Indian regional languages, has just released the booklet Mahishasura on the occasion of the Mahishasura Martyrdom Day (which will be celebrated on 16 October 2015). It is a collection of well-researched essays on the Bahujan interpretation of the mythological character and the stories associated with it. The contributors include several well-known writers, journalists and academicians, such as Prem Kumar Mani, Shibu Soren, Ashwini Kumar Pankaj, Rajkumar Rakesh, Suresh Pandit, Vinod Kumar and Dilip Mandal. Matrubharti has published the work in two parts.
According to Mahendra Sharma and Nilesh Shah, the Ahmedabad-based founders of Matrubharti, the app can be downloaded for free by both Android and iPhone users, from Google Playstore and App Store, respectively. It's also available on Matrubharti's own website, www.matrubharti.com/download.php They say they are on a mission to preserve the languages of India for Indians. Matrubharti's readers are spread across 47 countries and over 350 writers have published more than 1500 books through this app. Apart from the popular literature, Matrubharti has also published renowned Hindi writers such as Kamleshwar and Uday Prakash. All the books, including Mahishasura, can be accessed free of charge. Mahishasura has been edited by journalist Pramod Ranjan.
The 98th birth anniversary of B.P. Mandal, the great warrior of social justice, was celebrated in the Town Hall, Katihar (Bihar), on 30 August at a function jointly organized by Shrikrishna Aastha Manch, Katihar and Railway OBC Employees' Association. Mahendra Narayan Yadav, former Bihar state minister, inaugurated the event. Senior journalists Urmilesh and Anil Chamadia were the main speakers. Dr Vishwanath Ram Kushwaha was the chair while Prof Jagdish Chandra conducted the proceedings.
FORWARD Press Club, Basti celebrated 26 July, the birth anniversary of Shahuji Maharaj, as Reservation Day
Published in the October 2015 issue of the FORWARD Press magazine