If there is the Dwij tradition of Lakhmichand and Mangeram in Haryana's folk literature, there is also the stream of people's poetry that the Dalit poets wrote. The former is replete with references to fate, destiny, heaven, hell, rebirth, varna and caste and has anti-women and communal overtones; the latter is about struggle and challenges hypocrisy, superstitions and unscientific beliefs. Chajjulal Silana belongs to the latter tradition. He was born in Silana village of Jhajjar district on 14 April 1922 to Mahant Richpal and Dakhan Devi. Coincidentally, Dr Ambedkar was born on the same day in 1891. Chajjulal also represented Dr Ambedkar's fighting spirit in the field of folk literature. There were challenges galore in his life but he did not give up.
He was drawn to music from his childhood. He formed a musical troupe when he was very young. He saw how an entire community was living under slavery and had quietly accepted its lowly and miserable existence. His repurposed the Raginis for social reform. He started presenting Dr Ambedkar's thoughts in folk form. Dr Ambedkar had said, "Educate, organize and struggle". Chajjulal wrote "Uska janm sudrajya, jo nar likh-padhajya sai" (One who gets educated, his life is changed). He did not chose a "Brahmagyani" pandit as his guru but accepted the tutelage of Dayanchand Maayna, the most famous folk artist at the time in Haryana. Chajjulal had dozens of disciples who are carrying forward his legacy in Jhajjhar, Bahadurgarh, Rohtak, Gurgaon, Sonepat, Delhi, Rajasthan and many other places.
The process of social reform through Raginis, initiated by Dayachand, was not only carried forward by his disciple but was also enriched and qualitatively improved. While Dayachand had written Netaji Subhashchandra Bose Kissa and thus proved his commitment to the nation, Chajjulal wrote Dr B.R. Ambedkar Kissa and showed his commitment to making the Dalit community aware. He was the first Haryanvi writer to write a folk play on Dr Ambedkar. On the one hand, he wrote purely fictional and traditional stories in verse, and these were quite popular among the masses, including Raja Harishchandra, Dhruvbhagat and Nautanki. On the other hand, he also wrote Dr B.R. Ambedkar Kissa and Vedvati-Ratan Singh Kissa, which had a social purpose. His Dr B.R. Ambedkar Kissa is one of the gems of Haryanvi literature. He proved his uniqueness as an artiste by weaving values of struggle, self-respect, dignity, gender equality and education into his writings.
Chajjulal has made very comprehensive, precise and meaningful and comments on the contemporary Haryanvi society and its social aspirations, values and limitations. While he has profusely praised the brighter side of the Haryanvi culture and social system, he has been unsparing in exposing the evils pervading society and in attacking them. Though his education was nothing to write home about, he understood what a powerful role culture plays in shaping societal attitudes and characteristics. He realized that the Dwij castes had distorted cultural history and symbols very shrewdly to serve their interests – so much so that the exploiters turned into givers and the assailants began being worshipped as gods. His writings reflect his anger over this distortion of history and culture:
Dekh-dekh ke mauka, dhokha dhur tai karte aaye,
Ghane polcibaaj, pope, pakke badmash badaye….
Dhike se balraja ka bawan ne raj liya tha,
Teen charan prithvi mangeen, pher mrityudand diya tha,
Sati Vrinda sang Vishnu ne chal aur kapat kiya tha,
Marya jalandhar adham maut na puree umar jiya tha
Dhoke tai Durga ke dhaure Mahkasur marwaye,
Ghane policebaj….
 Ek Pampapur maham Bali tha, chukai vanan tai saar diya
Hirnakush, Shishupal, Jarasangh, Kans jyan se mar diya
Bhomasur Banasur bhi kar katl zamin pe daar diya
Madhukaitak do yoddha the, dhokhe tai sheesh utar diya
Vishwasghaat kar-karkai sam mrityu kai ghat pahunchaye
Ghane policibaj….
 Treta yug mham Shambuk sangh ghana, mota julm kamaya tha
Raidas, Kabir Bhakt Cheta pai, jati aarop lagaya tha
Guru Valmiki, Sabree Bhilnee nain chamatkar dikhlaya tha,
Kanshi mham Kalia Bhangi ne Harishachandra ka dharma bachaya tha
Hinduon ke poti-pustak mham we chandal kahaye,
Ghane policibaj….
 Jhooti baat, galat niti, ulta paigam jara rakhya,
Sugreev, Neel, Nal, Angad ka Bandoron mham naam dhara rakhya,
Hanuman yoddha ka dekh lyo chitra talak tara rakhya
Ek Dhronachari nai Eklavya ka goonta kalam kara rakhya,
Ye likhe huye praman dekh, chand Chajjulal ne gaye,
Ghane policibaj
(From the very beginning, whenever they got an opportunity they played tricks
They are great rascals, real scoundrels
Bawan took away the kingdom of Balraja by deceit
First he sought three steps of land (from him) and then condemned him to death
Vishnu cheated and deceived Sati Vrinda
Durge got Mahkasur treacherously killed
They are great rascals…
There was a Bali in Pampapur, who was shot with an arrow by someone who had hidden himself,
Hirnakush, Shishupal, Jarasangh, Kans lost their lives
Bhimasur, Vanasur were slain and thrown on the ground,
There were two warriors Madhu and Kaitak whose heads were severed by trickery
They backstabbed many and killed them
They are great rascals…
In Treta Yug, Shambuk was subjected to great atrocities,
Raidas, Kabir and Bhakta Cheta were charged with (spreading) casteism,
Guru Valmiki and Sabri Bhilni had performed miracles.
In Kashi, Kalia Bhangi had saved the faith of Harichand,
But all of them were described as Chandals in the scriptures of Hindus
They are great rascals …
They make the people believe in falsehoods, wrong values and distorted messages,
They called Sugreev, Neel, Nal and Angad monkeys
Just see the picture of Hanuman, the great warrior
One Dronacharya took away the thumb of Eklavya,
On seeing all these written evidences, Chajjulal said,
They are great rascals …)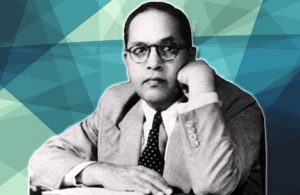 This poem, written 50 years ago, exposes the treachery, deceit and dishonesty committed in the name of culture in India. Such poets are rare in Haryanvi folk literature. There is something for all classes of readers in the works of Chajjulal. He was courageous and believed in calling a spade a spade. He was famous as a "Bhim missionary". His poetry reflects his deep pain and anguish over the miseries of his society. He was a teacher, a sermonizer, a source of inspiration and a disciplinarian all rolled into one. It is his social concerns that make him a great writer. He made the people aware of the evils of drinking. He also built awareness about the dowry system, calling it anti-women. Decades ago, issues like adultery, female foeticide and environmental consciousness were the subject matter of his writings.
Adultery is an unmitigated evil that ruins families and weakens society. Many of the gods and goddesses indulged in adulterous acts. Dr Dharmveer says that adultery is at the root of all the problems of the nation. Chajjulal's Sarvar Neel Kissa is the story a rich man engaged in adultery. The rich man, a merchant wants, to molest Rani Amli. The Rani warns him of the consequences of adultery:
Par tiriya tai aad samjh le, chooni theek batayee konya
Jisne choo li wohe jalagya, jaghan bachan nai payee konya,
Taki Indra ne parnari thee, shashi kee tai khud pehredari thee.
Gautam nai dhoti maree thee, moti chand kee syahi konya
 (Another woman is fire, don't touch her
Whosoever touched her got burnt; no one in this world could escape this fate,
Indra was in the company of a woman, moon was standing guard,
There came (Rishi) Gautam, who hit moon with his dhoti
Since then, the moon has had scars.)
In the end, the adulterous merchant is punished with death.
In Haryana, Chajjulal is well known as a social-reformer poet. Due to casteist prejudices, persistent attempts were made to dismiss Dalit folk poets as second-rate. But now, the writings of these poets are coming to light and they are seeking their place under the sun. Needless to say, Chajjulal's literature is the folk expression of the demand for freedom, equality and fraternity. It can stand any literary scrutiny. Chajjulal was a great people's poet. But the horrific casteist social set-up of Haryana ensured that poets like him were pushed into oblivion. All those who wanted to change the world they lived in were subjected to the same fate. This was a conspiracy.
---
For more information on Mahishasur, see Mahishasur: A People's Hero. The book is available both

in English and Hindi. Contact The Marginalised, Delhi (Phone: 9968527911).

Or, find the book on Amazon:  Mahishasur: A People's Hero  (English edition),  Mahishasur: Ek Jan Nayak (Hindi edition)