Bastar is in ferment. Not long ago, Hinduvadi organizations had a FIR registered against former CPI MLA Manish Kunjam. Before that, clashes were reported between Hinduvadis and Tribals over cultural issues. Amid all this, a CBI investigation into burning of houses of Tribals in 2011 revealed that the Special Police Officers (SPO-Salwa Judum) were responsible. The premier investigation agency had launched the investigation on the orders of the Supreme Court, which had earlier taken note of a petition filed by Nandini Sundar, a professor of sociology in Delhi University and a social activist; Manish Kunjam, Ramchandra Guha and others. After the CBI's findings became public, policemen burnt the effigies of Nandini Sundar, social activist Bela Bhatia, Himanshu Kumar, Manish Kunjam and Soni Sori. That was on 23 October 2016.
Now, the local police have filed a murder case against six persons, including Professor Sundar and Professor Archana Prasad of JNU. Samnath Baghel of the village Nama, in Darbha area of Bastar, was murdered on Friday, 4 November. A police officer said, "On the complaint of Baghel's wife, a case had been registered against Nandini Sundar, Archana Prasad, CPM leader Sanjay Parate, Vineet Tiwari, Manju Kawasi and Mangal Karma under sections 302, 120B, 147, 148, 149 and 452 of the IPC and sections 25 and 27 of the Arms Act." Ramnath Baghel had formed a group called "Tangiya" in his village to take on the Maoists. Nandini Sundar told FORWARD Press, "It is an act of desperation on the part of the police". Sanjay Parate said that the police are framing those raising their voice against exploitation of Tribals.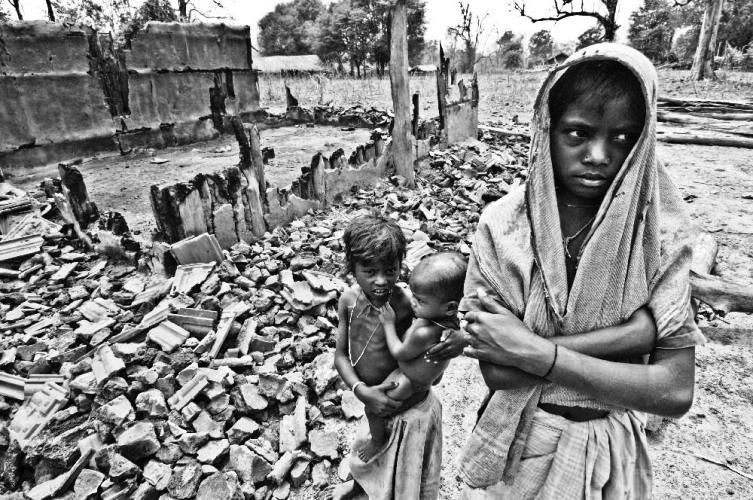 Mahishasur movement
Nandini Sundar has been a strong protagonist of the cultural claims of the Tribals and Bahujans and a supporter of the Mahishasur movement. She had written against the repressive actions of the police against those linking their cultural identity with Mahishasur in the news website "The Wire". She had said that the police have always been siding with the savarnas against the local Tribals and Bahujans. In the article, Nandini also noted that when police took action against FORWARD Press and its editors, they refused to be cowed down and that provided a fillip to the Mahishasur movement. She was also one of the activists who had filed a petition in the Supreme Court seeking a ban on Salwa Judum.
Conspiracy against Tribal rights advocates
Nandini Sundar believes that the government of Chhattisgarh is more upset with those working to securing human rights of the Tribals than with the Maoists. She had made this observation in her cover story of the FORWARD Press July 2013 issue. Her article began thus: "I am sick to death of TV panel discussions which ask whether human rights activists are soft on the Maoists, romanticize the Maoists and so on. Why doesn't someone ask if our honourable politicians and security experts are soft on police torture and extra judicial killings? Television is not interested in a serious discussion – all they want are whipping boys."
Not been to Bastar since May
Nandini Sundar and others had travelled to Bastar in May this year. They had visited Sautnar, Nama and Kumakoleng. At the time, Samnath and some other villages had lodged a complaint with the police that Nandini and others had instigated the villagers against the police and had asked them to support the Maoists. Nandini says she and her associates are against all kinds of violence against Tribals – whether by the Maoists, the police or anyone else. So, when Nandini and others have not been to Bastar after May, under whose pressure have the police booked them for murder and conspiracy?