The life of Phoolan Devi (10 August 1963 – 25 July 2001) is nothing short of a riddle. The crafty brahmanical forces have always ensured that the memories of all heroes and heroines who tried to sow the seeds of revolution in India were effaced from the collective memory of the nation and the flame of revolution was effectively smothered. Phoolan's life typifies the use-and-throw attitude of our political system, as also of a warrior being turned into a "Bharatiya Nari" and then dumped unceremoniously. I have worked closely with the Mallah, Nishad and Machhuara communities of Uttar Pradesh and relate with them easily. Here, I propose to present Phoolan Devi as I saw her. When I uploaded the video of my interview with Ramkali, the younger sister of Phoolan Devi, on YouTube (https://www.youtube.com/watch?v=3TDVBeoEGCM), I apprised the ruling Samajwadi Party, through some intermediaries, that Phoolan Devi's family is in dire straits and her mother and sister are being forced to seek work under MGNREGA. Her mother is still fighting for her ancestral land. Their home is dilapidated. Phoolan had promised to renovate it but death had intervened.
When I was talking to Phoolan Devi's mother, I could not but wonder how times change and how our political leaders alter their stance and tone faster than chameleons change their colour. It is ironical that the mother of a woman who was elected MP twice and who was used by various political parties and leaders to serve their interests is today struggling to get her BPL card made and is pleading with the Uttar Pradesh chief minister Akhilesh Yadav to get her house rebuilt. Today, the residents of the village of Phoolan Devi are not ready to allow her bust to be installed in the village. Can a leader, who was once seen as a symbol of revolution by the Dalits and OBCs of the country, become a pariah in her home? But this has happened and the reason is the stranglehold of Manuvad on most of the people of our country, irrespective of the caste or the community they come from. Challenging the superiority of men is still unacceptable in our country and the women who attempt it will be ostracized. When Phoolan was alive and powerful, her community needed her for its survival. But now, things are back to square one and the community, which seems to be accursed to following its antiquated traditions, is trying to find answers to its problems in them. Phoolan didn't sound the bugle against Brahmanism but she never accepted the hegemony of brahmanical patriarchy.
We may say that Phoolan Devi's life epitomizes a powerful challenge to casteism but her mother and brothers have yet to become owners of their ancestral property. Ramkali and her mother live from hand to mouth and their struggle is limited to getting their ancestral land transferred in their names. Another sister Rukmani has formed a political party and wants to realize the incomplete dreams of her deceased sister. She is demanding a CBI probe into Phoolan's murder. It was to grab their ancestral land that the elder brother of Phoolan's father had conspired to get Phoolan married. Phoolan's is the story of a woman who paid a heavy price for speaking out against her rape.
Politics and Phoolan's truth
Phoolan Devi had become a legend when she was alive. Stories were written on her and films were made. But the market forces are capable of commodifying anything and everything that can shed new light on thousands of lives. While the savarnas branded Phoolan as a dacoit, for the members of her community she was a revolutionary who took up arms against feudal oppression and avenged the injustice done to her. Phoolan's life can be viewed from many perspectives. First, she became the victim of the feudal mindset and male chauvinism in her own family. Her uncle grabbed her ancestral land. She was married off without her consent. But Phoolan Devi was a rebel to the core. She left her husband's home, but in the name of traditions and customs, she was again pushed back into the hell from which she wanted to escape.
Phoolan was used to leading her life on her own terms and was unwilling to submit to any restrictions. But she became the victim of caste wars. She was used as a trophy. Though she had vehemently denied that she had murdered 18 Thakurs in Behmai, the rumour that was spread was that she had indeed committed the murders in an act of rebellion. What happened with Phoolan is a bad dream for any Indian women who live in perpetual fear of their modesty being outraged. This fear, in turn, is born out of the feudal male chauvinistic mindset that links their identity to their "honour" and "purity". Once a woman becomes the victim of sexual violence, she is said to be have been defiled and her social identity and even her existence comes under threat. The Victorian law describing rape as "violating the modesty of women" exemplifies this attitude.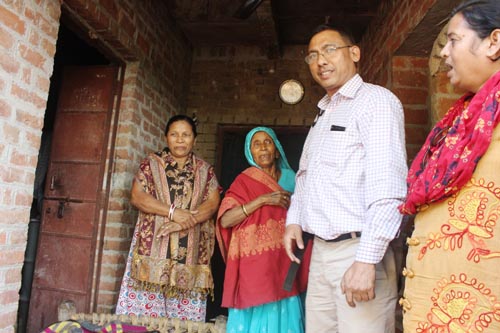 But when Phoolan's "modesty" was outraged, she decided not to withdraw into a shell and spend the rest of her life with the stigma. She decided to hit back, to resist. What she did was necessary to evoke a feeling of self-respect in women. When, about three years ago, "Nirbhaya" was raped in Delhi, savarnas took to the streets demanding "Nirbhaya Act" and seeking death for her rapists. "Nirbhaya" became a symbol of revolution for them. But when Phoolan was raped, no one demanded that the perpetrators of the heinous crime should be hanged. Feminism had become a buzzword but probably not even an FIR was registered when Phoolan was raped and no women's organization came forward in her support.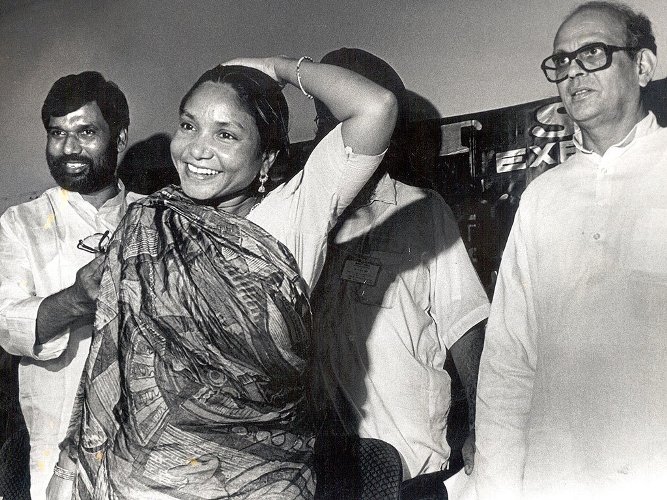 Speaking about "Nirbhaya", Sushma Swaraj told Parliament that she had become a "living corpse". As we all know, "Nirbhaya" passed away; otherwise this society would have actually reduced her to a "living corpse". But Phoolan did not become a living corpse. She did not consider her rape the end of the world. She showed to the world that if a woman is sexually assaulted, it does not mean that her honour or identity is lost forever. It was this attitude that made Phoolan a legend.
Challenging male chauvinism is not easy because it is all-pervasive and is the most potent weapon of brahmanical patriarchy. Phoolan's was not a Thakur-versus-Nishad battle. It was a revolt against the system that wants to keep women in perpetual slavery. It is said that Shri Ram and Lala Ram had humiliated Phoolan on caste grounds but it is also a fact that they and their associates, including Vikram Mallah, were members of the Babu Gujjar gang. I will not go into the battles for supremacy between dacoit gangs who used their caste as shield. For me, Phoolan was a woman who resisted injustice at every step and who became a victim of circumstance.
Murder or anecdote?
Phoolan was raped in Behmai and as a result, 18 Thakurs were gunned down in the same village on 14 February 1981. Again, I do not wish to argue on how and why these murders took place. The admirers of Phoolan say that she had avenged her humiliation but the residents of the village say the murders were a crime – pure and simple. But no one says why none of the villagers raised their voice in protest when Phoolan was assaulted. Maybe no one could dare take on rowdy and criminal elements and maybe the same person is a revolutionary for members of his or her caste and a criminal for those of other castes. Suffice it to say that if crime had no relationship with caste, today's politics would not have been so non-political and anti-social.
There is no dearth of people in Behmai who describe Phoolan as cruel. But, aren't the social customs of the Rajputs more cruel? Social cruelty is sometimes more horrific than physical cruelty because one has had to face the former throughout one's life. There is no doubt that many people lost their lives due to the cruelty of Phoolan and her associates but the cruelties perpetrated on their women by the Rajputs in the name of social customs and traditions are no less serious. And why only Rajputs? Other communities may be behaving in the same manner with their women because such things rarely come out in the open. Among those killed at Behmai, there was a boy who was 10-12 years old, who is described by most as a 16-year-old. He was married but his wife, who must have been even younger, was living with her parents. As soon as the news of the deaths reached her home, her brothers immediately dispatched her to her in-laws' place. They did not even think for a minute that they were committing a crime by making their young sister a widow. The parents of the girl had passed away and the brothers decided to wash their hands off her. Perhaps, the brothers felt some sort of pride in doing what they did. Perhaps, they were respecting a tradition by doing so. But they shamed humanity. For the sake of tradition, they sent their young sister as a widow to her husband's village. Shame on this "Thakurai"!
When, so many years later, I met Munni, I could see the pain in her eyes. Phoolan is talked about, the women widowed by her are talked about but the injustice done to Munni is never mentioned. She had to lead the rest of her life as a widow for the sake of the so-called social values. There is no love in her life. For the so-called pride of Rajputs, a young girl was sacrificed. For me, Munni's fate is the cruellest hypocrisy in the saga of Phoolan Devi. This is the destiny of women in the brahmanical society – whether she is a Rajput or of any other caste.
Hollow Rajput pride
A memorial has been built at the place where 18 people were killed in Behmai. At the top of the memorial hangs the picture of Shamsher Singh Rana, who had murdered Phoolan to "protect the honour of the Rajputs". For the residents of Behmai, Shamsher Singh is a hero, a martyr. Apparently, murders enhance the pride of the Rajputs but respecting their women does not. The pride of Rajputs lies in their women living behind veils with their heads bowed. Shamsher should not have been the hero of the Rajputs; he could not have been. But he is.
Phoolan fought against injustice but Munni was sacrificed on the altar of Rajput pride. If you have to revolt, you must throw away the yoke of such traditions. A Rajput woman of Behmai told me that the times are changing and that the old Manuvadi values can longer be acceptable. Today, residents of the village are joining the army and paramilitary forces. Their mental horizon is widening. Girls are studying in schools and colleges. Behmai is no longer in the news but things have changed there. Roads are much better than earlier.
In Phoolan's village, Kalpi, no one talks about Phoolan, though her sister still wants a CBI investigation into her murder. The battle against corruption and casteism continues. But will the Dalit and OBC communities join the battle? Will Phoolan's struggle become a beacon for the women of the country? Will we work to break the back of casteist Manuvadi patriarchy?
Phoolan is no more but her struggle will continue to inspire us. Today, Manuvad is on the upswing. Assorted Babas and Brahmins are out to lead us up the garden path. The upcoming Uttar Pradesh elections are a test for all of us. It is struggles that shape new leadership. We can only hope that Phoolan's life and her struggles will lend strength to women of the country and they will learn how to live with self-respect.
---
Forward Press also publishes books on Bahujan issues. Forward Press Books sheds light on the widespread problems as well as the finer aspects of the Bahujan (Dalit, OBC, Adivasi, Nomadic, Pasmanda) community's literature, culture, society and culture. Contact us for a list of FP Books' titles and to order. Mobile: +919968527911, Email: info@forwardmagazine.in)