"A conspiracy is being hatched in the name of cow protection to keep the Dalits and the deprived weak and malnourished. The need of the hour is for Dalits and Bahujans to see through this brahmanical conspiracy and start eating non-vegetarian food to make their bodies strong," said well-known thinker Prof Kancha Ilaiah on Saturday, 9 June, while addressing a function at the auditorium of the School of Social Sciences, JNU.
Referring to his book Hindutva-Mukta Bharat, the Hindi translation of his Post-Hindu India, he said India was not a country of cows but of buffaloes. Revealing that Mahatma Gandhi was in fact a Jain, he said that three castes had no role in production in the country and they were Brahmins, Banias and Jains.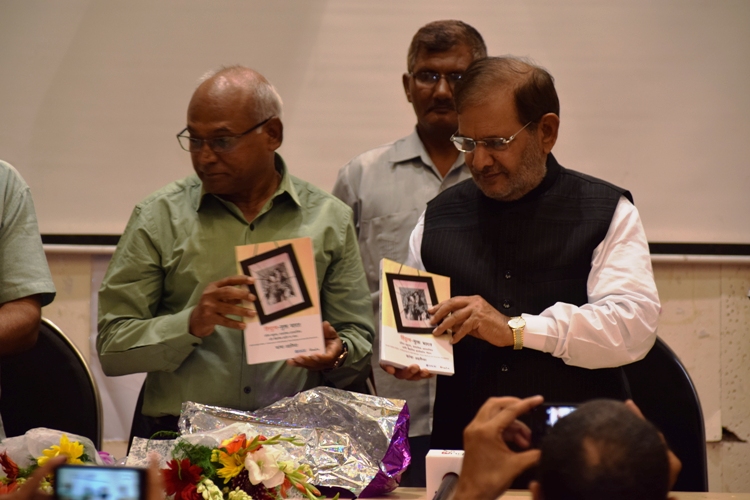 He said that the members of these castes should be sent to the borders to fight the country's enemies and for that, a Brahmin Regiment, a Bania Regiment and a Jain Regiment should be set up. He said that besides being part of struggles and movements, the Bahujans should also try to write. Urging Dalits and Bahujans to "read, write and fight", he requested Sharad Yadav, one of the speakers at the function, to write his autobiography. He said he was also working on his autobiography titled "Shepherd as an Intellectual".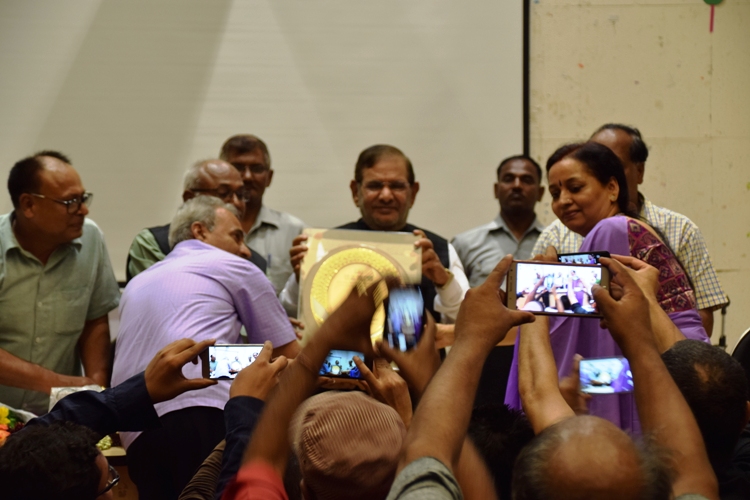 Earlier, Rajya Sabha MP Sharad Yadav, after being honoured with the B. N. Mandal Memorial Lifetime Achievement Award for Social Justice, said the Dalitbahujans should build a caste-free society. "The objective of the Mandal movement is not to form a conglomeration of different castes but to unite the deprived. But that could not happen," he said. "There was no thinker like Kabir in India's history … The OBCs should stand by the Dalits … Babasaheb had also accepted Phule, who was an OBC, as his guru."
At the programme held under the chairmanship of Prof S. N. Malakar of the Centre for African Studies of the JNU, four youths were also felicitated. They included Sumit Samus, a young poet and singer from Odisha; Shweta Yadav, a journalist who runs a blog called "Tedi Oongli"; Alok, a student activist from Gujarat Central University; Dharmaveer Gagan, a research scholar of Hindi literature from Delhi University; and Zubair Alam, who has been fighting for the Pasmandas. Many eminent people, including Prof Shardendu Kumar, head, Department of Hindi, Patna University, and Prof Sona Jharia Minz, professor, JNU, were present.
---
Forward Press also publishes books on Bahujan issues. Forward Press Books sheds light on the widespread problems as well as the finer aspects of Bahujan (Dalit, OBC, Adivasi, Nomadic, Pasmanda) society, literature, culture and politics. Next on the publication schedule is a book on Dr Ambedkar's multifaceted personality. To book a copy in advance, contact The Marginalised Prakashan, IGNOU Road, Delhi. Mobile: +919968527911.

For more information on Forward Press Books, write to us: info@forwardmagazine.in