The Centre for Studies in Social Sciences (CSSSC), a premier state-funded research institute based in Kolkata, has had a poor record when it comes to implementing reservations in faculty appointments and admitting students. On other matters related to social justice too, the institute that boasts illustrious faculty members such as historian Partha Chatterjee – currently an honorary professor – has had a less-than-stellar record.
According to multiple sources at the institute, CSSSC started recruiting faculty members belonging to reserved categories only recently. "Two Dalit teachers were recruited for the first time last year," said a source. This reporter has been told that the institute is in the process of recruiting more faculty members belonging to reserved categories following instructions from the higher authorities such as the University Grants Commission.
The sources added that it has been the practice at the institute to convert reserved seats into general seats owing to their "non-fulfilment", with no clarity on whether due sanction was sought from the relevant authorities.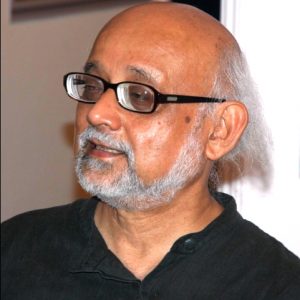 In the academic year 2016-17, a group of concerned students raised the issue of unfilled reserved seats. They wrote a letter to the director in which they noted: "The Centre has announced the list of candidates eligible for admission that consists of 14 individuals from the 'General Category' and 2 from the 'Reserved Category' as against the maximum intake, ie 20. Thus, of the total of 16 candidates who seemed to have been found eligible for admission, only two have been taken under Reserved Category and [that] also from only one particular category (ie SC). The notification released by the Government of West Bengal's Higher Education Department, dated 3 January 2014, states under Sub Rule-1 of Rule-4, that, out of the total seats available (in this case, 20) in any particular course, 22% shall be reserved for SCs, 6% for STs, 10% for OBC-A and 7% for OBC-B, making it 45% of total number of seats to be reserved for the said categories. Transposing this to the case of the centre, a total of 9 seats would have to be reserved and 11 could be unreserved if the maximum number of seats are 20. However, we noticed that apart from no OBC and ST students being taken or making it to the eligible candidates' list for admission, an additional 3 seats have been added to the intake in the 'General Category' list. We are aware from the aforementioned notification (under rule-8) that this constitutes an act of 'de-reservation' and this is only permitted following a set of formal procedures (like taking approval from the Joint Commissioner for Reservation of Backward Classes Welfare Department, WB). We hope that these procedures have been duly followed and wish to seek clarification on this matter. We also wish to register our perplexity regarding such few candidates from reserved categories being able to secure admission."
According to the sources, the management's approach towards these issues was generally of obfuscation and denial.
A letter by the same group of students last year noted similar discrepancies on faculty appointments: "This letter is written with reference to the recent advertisement published on the centre's website which issued a call for applications for faculty positions at the institution. The initial publication (now no longer on the website) did not seem to mention any clause, concerning the implementation of reservation policies, to be followed in the manner of making such appointments, as for example the more recent call for applications for PhD positions does explicitly … We are writing to you for this information since the centre does not have yet an office or official dedicated to providing information in response to specific queries as might be sought under the Right to Information Act."
Zeeshan Husain, a former student, said that with the faculty being largely Savarna, the non-Savarna students faced subtle and not-so-subtle forms of discrimination. "Generally, they find themselves in the bottom 25% [of the class in terms of performance]," Husain said, adding that compared to their Savarna counterparts, it was more difficult for non-Savarna students to receive recommendation letters from the faculty. "I know someone who did not receive a recommendation letter from his supervisor while two other Savarna students from his batch did. His supervisor kept him hanging for a long time and ultimately refused."
When a Beef Festival was organized on campus some years ago by a group of Ambedkarite students, several members of the faculty participated but the non-teaching staff kept away. "There were voices of disapproval from the faculty too, who said that Dalits in Bengal did not eat beef," a source said.
Following the Beef Festival, the same group of Ambedkarite students began to raise issues concerning reservation in faculty recruitment and student admissions. "But the administration never engaged with us properly on these issues," the source said.
In 2015, the registrar asked a Dalit-Muslim contractual employee to do sit-ups for a minor offence. The administration hushed it up, sources said. Incidentally, the employee had participated in the Beef Festival. A workshop on caste was subsequently held to "whitewash" the institute's reputation, said a source. "The then director hijacked the workshop and its agenda," the source added. Starting July, well-known academician Rosinka Chaudhuri has taken over as the new director.
Koonal Duggal, a former student, has written in Round Table India about his experience of caste discrimination at the institute. He said two teachers had humiliatingly interrogated him on his caste and his admission into the institute. The management could not be reached for comments.
---
Forward Press also publishes books on Bahujan issues. Forward Press Books sheds light on the widespread problems as well as the finer aspects of Bahujan (Dalit, OBC, Adivasi, Nomadic, Pasmanda) society, literature, culture and politics. Next on the publication schedule is a book on Dr Ambedkar's multifaceted personality. To book a copy in advance, contact The Marginalised Prakashan, IGNOU Road, Delhi. Mobile: +919968527911.

For more information on Forward Press Books, write to us: info@forwardmagazine.in