All the countries participating in the Commonwealth Games to be hosted by Gold Coast City, Australia, from April 4-15 will present a glimpse of their culture at the event. Famed folksinger Kalpana Patowari will be one of the performers showcasing India's culture. She will perform a song written by Nawal Kishore Kumar, Forward Press' Hindi Editor. There is more good news for the Forward Press community. Freelance correspondent Anurag Bhaskar has been selected for a course in law at Harvard University while another freelance correspondent, Arvind Sagar, has been awarded the degree of MPhil for his research project on Forward Press' journalism.
Nawal Kishore Kumar's song, which will introduce India at the Commonwealth Games, is titled Tiranga Pyara and is themed on the rivers of India and their cultures. Kalpana Patowari will be performing a medley. It begins with the Assamese folksong Deori and segues into Bhojpuri songs written by Bhikhari Thakur and Babu Raghuvir Narayan. Patowari then launches into the main part of the medley, Nawal Kishore Kumar's song. Besides Patowari, Biren Deori and Setu Singh have also lent their voice to the medley. Kakul Bharali, Sangram Lohar and Nippu Khound have contributed to different aspects of the music for the medley. Music Box, the company which produced the Tiranga Pyara, has released the promo of the song on its YouTube channel (see video).
Nawal Kishore Kumar, who hails from Patna, started as a software programmer before taking to journalism in 2007. He has worked for Sanmarg and Aaj – both Hindi dailies published from the capital of Bihar. He launched Bihar's first Hindi news website ApnaBihar.com in 2007. He has been associated with Forward Press since 2012.
Kalpana Patowari is a native of Barpeta, Assam's Guwahati district. She has sung songs in more than 30 languages but is primarily known for her rendition of Bhojpuri folk songs. She won international recognition for Bhikhari Thakur – the Shakespeare of Bhojpuri – through 'Legacy of Bhikhari Thakur', a series of programmes based on his songs. Her Anthology of Birha brings together the different dimensions of this genre of the folk music from Bihar and Uttar Pradesh.
Regular contributor to FP to study at Harvard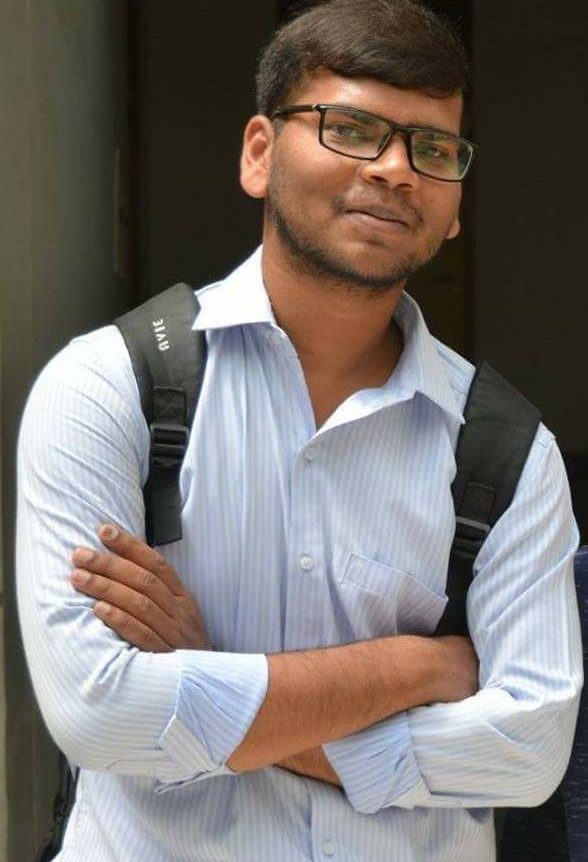 The selection of Anurag Bhaskar by Harvard University for a course in law is a heartening development for the Forward Press team. Anurag, who hails from Lucknow, studied for his LLB during the period 2012-17 in the city. Anurag says Babasaheb Bhimrao Ambedkar is his inspiration. He says that the lack of access to information was the biggest challenge for him. He is the first in his family to study law, which is typical of most educated Bahujan youth.
Arvind Sagar has done research on Forward Press
Arvind Sagar was awarded the degree of MPhil in journalism by the Mahatma Gandhi Antarashtriya Hindi Vishwavidyalaya, Wardha. The topic of his research project was Forward Press and Dalit-Oriented Journalism. He said that as part of his research project, he studied different dimensions of Dalit-centric journalism and reached the conclusion that in a short span of time, Forward Press had managed to set a benchmark in this field, which in itself was an important social, cultural and political milestone for Dalits.
---
Forward Press also publishes books on Bahujan issues. Forward Press Books sheds light on the widespread problems as well as the finer aspects of Bahujan (Dalit, OBC, Adivasi, Nomadic, Pasmanda) society, culture, literature and politics. Contact us for a list of FP Books' titles and to order. Mobile: +919968527911, Email: info@forwardmagazine.in)

The titles from Forward Press Books are also available on Kindle and these e-books cost less than their print versions. Browse and buy:

The Case for Bahujan Literature

Dalit Panthers: An Authoritative History

Mahishasur: Mithak wa Paramparayen