Election dates have been announced for five states in India. The various political formations and electoral strategies are in the final phase. Apart from Mizoram and Telangana, the other three states – Madhya Pradesh, Rajasthan and Chhattisgarh – will see a direct battle between the United Progressive Alliance (UPA) and the National Democratic Alliance (NDA). Telangana offers a unique equation this time. The electoral arena in the state will see three camps. One is the Telangana Rashtra Samiti (TRS), second is the Congress-backed UPA and the third is the Bahujan Left Front. This front constitutes 28 groups, including Communist Party of India (Marxist) [CPI(M)]. The front has already announced their strategy of nominating OBC candidates for 60 per cent of the electoral seats. If the front wins, an OBC representative will be selected for the chief minister's office.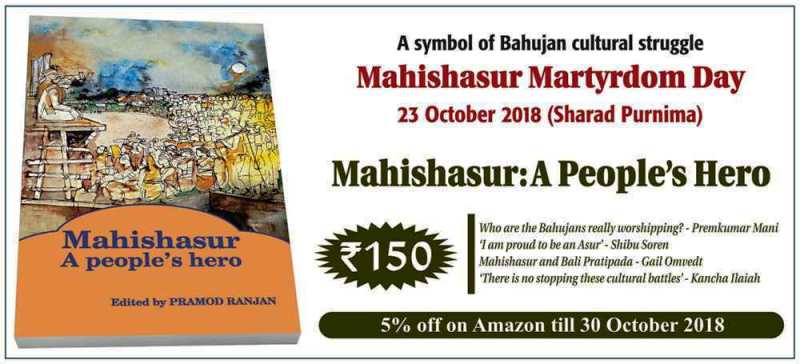 The elections in Telangana are scheduled for December 7. Hence, politics is hotting up in the state. The incumbent TRS wields a significant influence here. Although Kalvakuntla Chandrasekhar Rao's political manoeuvres in the past have amply shown that he is not averse to joining hands with either the Congress or the Bharatiya Janata Party (BJP), things are slightly different this time around. The Congress party is openly challenging him. It has already formed a mega-coalition with the Communist Party of India (CPI), Telugu Desam Party and the Telangana Jan Samiti.
The Bahujan Left Front has 28 parties
Dialogue with the Congress continues
60 per cent seats to have OBC candidates
OBC CM if the front wins
At present, the Telangana Assembly has 119 seats; the TRS has 68, Congress 21, TDP 15 and BJP 5. The remaining political parties and independent members have 15 seats.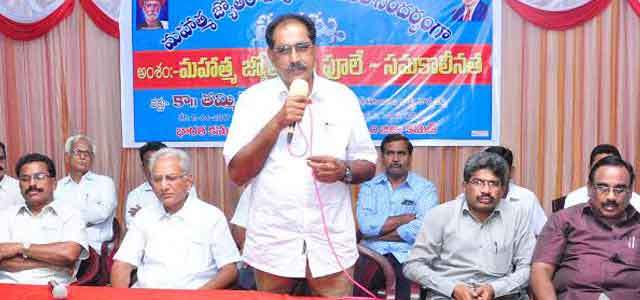 The formation of the Bahujan Left Front has come as complete shock to everyone before the elections. This is the first time that the Bahujan parties of Telangana have joined forces. Clearly, the major power in the front is the CPI (M). Interestingly, this is also the first time that the Leftist forces have taken separate electoral positions. In all previous elections, CPI and CPI (M) had stood united.
Veerabhadram, the state president of the CPI (M), told

FORWARD

Press, "The OBCs are the largest single section of the state's population and also its most shunned people. The participation of the OBC population in politics has been marginal. This is why we have created a Bahujan Left Front that comprises 28 political groups." He stated that the front will nominate OBC candidates for 60 per cent of the seats in the upcoming elections. A formal announcement to this effect will be issued before the elections.
Veerabhadram said, "The basic facilities in the state like education, health services and public distribution system are in bad shape. Apart from these, our agenda focuses on ensuring social justice. We want adequate opportunities for the Dalitbahujan communities. The Bahujan Left Front has been set up for this purpose."
He added, "The Bahujan Left Front has no discord with the Congress. We are still awaiting Congress' initiative. Our agenda is absolutely clear. We are laying greater emphasis on social justice. If the Congress Party wants our assistance, then they will have to support us."
Currently, CPI(M) has only 1 MLA in Telangana. Veerabhadram said, "If we fail to get Congress' support then will contest 20 to 23 seats as the leading party of the Bahujan Left Front." With regard to the parting of ways with the CPI, he said, "The leftist ideology is to support the oppressed and weaker sections of the society. We are doing exactly that."
Meanwhile, the Samajwadi Forward Bloc that focuses on the welfare of the Denotified Nomadic Tribes is also part of the Bahujan Left Front. Their national secretary, M. Subba Rao, told FORWARD Press that his party will be contesting 10 seats. However, he said, this time, the contestants will not be from the Denotified Nomadic Tribes but from the backward communities.

Translation : Susmita Mukherjee; Copy-editing: Zeeshan Ali
---
Forward Press also publishes books on Bahujan issues. Forward Press Books sheds light on the widespread problems as well as the finer aspects of Bahujan (Dalit, OBC, Adivasi, Nomadic, Pasmanda) society, culture, literature and politics. Contact us for a list of FP Books' titles and to order. Mobile: +917827427311, Email: info@forwardmagazine.in)

The titles from Forward Press Books are also available on Kindle and these e-books cost less than their print versions. Browse and buy:

The Case for Bahujan Literature

Dalit Panthers: An Authoritative History

Mahishasur: Mithak wa Paramparayen