On 14 October 2018, just two days before the World Food Day, the Global Hunger Index was released. It shows that India is just three places above Pakistan in the rankings of countries based on food security. This may make the "nationalists" happy but when we find that Sri Lanka, Myanmar, Bangladesh and Nepal are better placed than us, we may ask ourselves what we should make of the four years of "development". Sri Lanka is at the 67th position in the index, Myanmar at 68th, Bangladesh at 86th and Nepal at 72nd.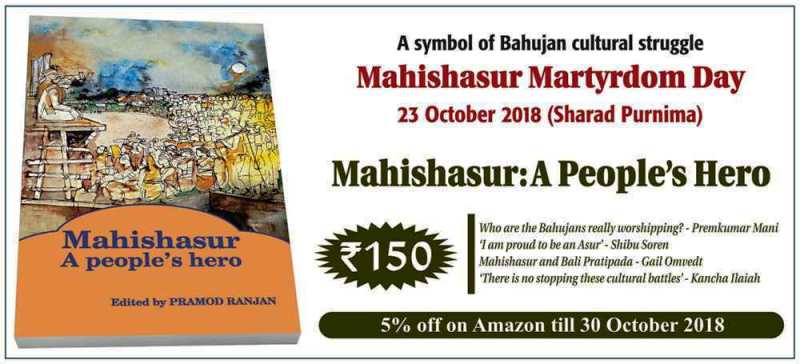 Here, it would be pertinent to mention that in 2014, when the Modi Government took over the reins of the government, we were 55th in the rankings. And then the fall began. We slipped to 80th in 2015, to 97th in 2016 and 100th in 2017. In 2018, we dropped three places again, to 103.
The World Hunger Index was first published in 2006 by the International Food Policy Research Institute. It presents a detailed analysis of the availability of food in countries across the world and assesses starvation at global, regional and national levels. The report is issued in October every year.
There is another survey, which measures the wealth of nations. It is called AfrAsia Bank Global Wealth Migration Review. If this report is to be believed, India is No 6 in the list of the richest nations of the world. The United States is at the top, followed by China. In the hunger index, China is at the 25th position among 119 countries and India is 103rd. Sri Lanka (67th position), Myanmar (68th), Bangladesh (86th) and Nepal (72nd) do not figure in the list of rich nations. The net worth of all the residents of a country is taken into account for determining its position in the wealth ranking.
Rich India
According to the AfrAsia Bank Global Wealth Migration Review, US is at the top with total net worth of 62,584 billion US dollars, followed by China (24,803 billion US dollars), Japan (19,522 billion US dollars), Britain (9,919 billion US dollars), Germany (9,660 billion US dollars) and India (8,230 billion US dollars). The total net worth of Australia is 6,142 billion dollars, of Canada 6,393 billion, of France 6,649 billion and of Italy 4,276 billion.
Now, consider the Forbes list of the world's richest people. Forbes says there are 2,208 billionaires in the world. Their total wealth is Rs 591 trillion (9.1 trillion US dollars). Amazon owner Jeff Bezos is the richest person on Earth, who is worth Rs 7.2 trillion (112 billion US dollars).
According to Forbes, in 2018, India has 19 more billionaires than last year.
Mukesh Ambani, the richest Indian, is the 19th richest person in the world. His net worth is Rs 2.6 trillion (40.1 billion US dollars). His wealth has grown by 16.9 billion US dollars this year. In 2017, he was 33rd in the list. Wipro chief Azim Premji has overtaken Laxmi Mittal to become the second richest Indian. India's richest woman is Savitri Jindal of Jindal steel.
10 richest Indians
| No   | Name |   Company    | Net worth (in billion US dollars) |
| --- | --- | --- | --- |
| 1 | Mukesh Ambani | Reliance Industries | 40.1 |
| 2 | Azim Premji | Wipro | 18.8 |
| 3 | Laxmi Mittal | ArcelorMittal | 18.5 |
| 4 | Shiv Nadar | HCL | 14.6 |
| 5 | Dilip Shanghvi | Sun Pharma | 12.8 |
| 6 | Kumar Mangalam | Birla Aditya Birla | 11.8 |
| 7 | Uday Kotak | Kotak Mahindra | 10.7 |
| 8 | R. Damani | D-Mart | 10.0 |
| 9 | Gautam Adani | Adani Group | 9.7 |
| 10 | Cyrus Punawala | Punawala Group | 9.1 |
The net worth of the richest Indian woman Savitri Jindal, who owns Jindal Steel, is 8.8 billion dollars. Paytm founder Vijay Shekhar Sharma, with assets worth 1.7 billion dollars, is the richest young Indian.
If India is the sixth richest country in the world, then why are we starving? Systemic problems are the main culprit. While farmers are being forced to commit suicide because they owe Rs 2-3 lakhs to banks, billionaires are fleeing the country after gobbling up hundreds of millions of rupees from banks and the government is unable to do anything except issue statements.
38 per cent children malnourished
Figures show that the world over, 5 million children die of malnutrition every year and 40 per cent children are physically and mentally underdeveloped because of malnutrition.
The UN Food and Agriculture Organisation (FAO), in its report titled "The State of Food Insecurity in the World", says hunger affects 853 million globally. Another FAO report says that in India, food worth Rs 2.44 billion is wasted every day. This adds up to Rs 890 billion annually. This money is enough to fill the stomachs of more than 200 million. But no step is being taken to raise awareness over this issue at the societal or governmental levels. What is clear is that one in five Indians is forced to sleep on empty stomach and hundreds of thousands lose their lives every year due to malnutrition.
According to the Global Hunger Index, around 3,000 children of starvation every day and that 23 per cent of the world's hungry population lives in India. Of the children less than 5 years of age in India, the physical and mental of 38 per cent is adversely affected due to the lack of proper nutrition.
Acting on a petition filed by the Swaraj Abhiyan in 2016, the Supreme Court had issued directives to the central governments on more than five occasions regarding issues related to hunger and food security. The apex court even said that if the governments did not implement a law made by Parliament, then the entire exercise was useless. The court, apparently, was referring to the casual implementation of the National Food Security Act 2013.
Starvation deaths
Let us have a look at starvation deaths in different states. We can begin from Uttar Pradesh, one of the biggest states in the country. In May 2016, Natthu, 48, died in Banda district. He had tried in vain to get food packets being distributed by the government. When he died he had not eaten anything for five days and heat had become intolerable. Before that, on 7 November 2015, Samarjeet, alias Totaram, 35, who belonged to the Mushar caste and his daughter, 7, had died of starvation in Geej Pahadi village of Bara tehsil, Allahabad district.
In September 2018, a 65-year-old man starved to death in Buldhana district of Maharashtra in September 2018. He could not get ration from the PDS (Public Distribution System) shop as his ration card was not linked to an Aadhaar number.
In the national capital, Delhi, recently, three sisters died of starvation. The postmortem report confirmed that they had not eaten anything for days.
Jharkhand records one of the highest number of starvation deaths in the country. The death of 11-year-old Santosh Kumari of starvation in Simdega was much talked about. In the same month, Baijnath Das of Jharia, in Dhanbad, died of starvation. He did not have a ration card. The government's apathy was exposed in an incident that took place in November 2017. Rohini Devi, a widow of Baru village, in Bokaro district, died of hunger – she had not received her widow's pension for 15 months. Her body was found at her home on 2 November 2017. In 2018, too, starvation deaths continued in Jharkhand. On 13 January 2018, Budhni Soren of Than Singadeeh in Giridih died of starvation. In another incident, Chintaman Malhar of Aara Kundaria village, in Ramgarh, who made a living by catching birds from the forests and selling them, could not go to the forests as he was ill and died of hunger on 14 June 2018. In the same month, Savitri Devi of Mangargadi village in Giridih district died for want of food. She did not have a ration card and she hadn't eaten for four days. Four days later, Meena Musharin of Itkhori in Chatra district also succumbed to hunger.
What can be more unfortunate than the fact that decades after Independence, we have been unable to provide food and shelter to all our citizens – this, when we do not tire of boasting of our scientific achievements. A bigger tragedy is that while our rulers are thumping their chests over the growing prosperity in the country, we are close to Uganda in the Global Hunger Index.
Translation: Amrish Herdenia; copy-editing: Anil
---
Forward Press also publishes books on Bahujan issues. Forward Press Books sheds light on the widespread problems as well as the finer aspects of Bahujan (Dalit, OBC, Adivasi, Nomadic, Pasmanda) society, culture, literature and politics. Contact us for a list of FP Books' titles and to order. Mobile: +917827427311, Email: info@forwardmagazine.in)

The titles from Forward Press Books are also available on Kindle and these e-books cost less than their print versions. Browse and buy:

The Case for Bahujan Literature

Dalit Panthers: An Authoritative History

Mahishasur: Mithak wa Paramparayen