On Saturday, 7 December 2019, I opened the newspaper and was very grieved at what I read. The front-page news was about the killing of four young men in an encounter with the Telangana police. They were the accused in the rape and murder of a young veterinarian doctor. Next I read about the death of another rape victim in Unnao, Uttar Pradesh. She had been set ablaze by her rapists and their cohorts while she was on her way to the court to attend a hearing on the rape case. On the next page was the account of a New Delhi area man who stabbed his wife and daughter-in-law because he suspected them both of infidelity.
A few years ago, in December, the month the world celebrates the birth of the "Bahujan" guru Jesus Christ – he was incarnated into a carpenter family – I had written about his teaching on radical love.
In the Bible love is described thus: Love is patient, Love is kind, it does not envy, it does not boast, it is not proud. It does not dishonour others, it is not self-seeking, it is not easily angered, it keeps no record of wrongs. Love does not delight in evil but rejoices with the truth. It always protects, always trusts, always hopes, always perseveres. (First Letter to the Corinthians, Chapter 13, Verses 4-7)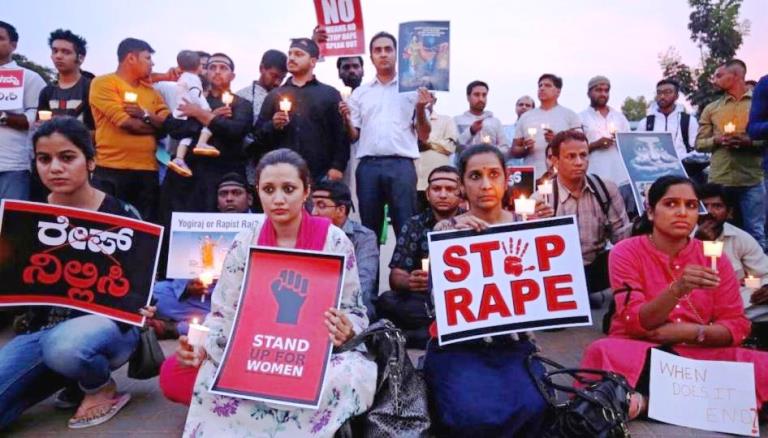 In the light of these verses what I read in that day's newspaper seem the exact opposite. I do not need to analyze each incident. The truth is self-evident. So many lives, young and old, lost for no good reason. Parents grieving their children. Two little ones left to grow up without the love of their mother and grandmother …
Do we as a nation want to be a nation of love or hate? Do we want to see our daughters raped and killed? Our sons become rapists and end up killed? Our grandchildren grow up as orphans?
What would happen if from a young age we taught our children to love?
In the Bahujan world itself we have a great example of a life impacted by love rather than hatred, that of Mahatma Jotirao Phule. As a young man Phule was turned away from the wedding procession of a Brahmin friend because he was from a lower caste. He was deeply troubled. His resentment could easily have turned into hatred towards Brahmins in general. But the principles of love he learnt and saw lived out at the Scottish missionary school he attended, helped him to forgive. Not only to forgive but to go the extra mile and help pregnant Brahmin widows who were turned away from their homes.
He understood that love meant going out of one's way to change the status quo of society around him.
ALSO READ:  25 DECEMBER AND DALITBAHUJANS
In Tarkateertha Laxmanshastri Joshi's book Jotirao Phule we read:
"It was being realized that Jotirao's actions and teachings not only challenged the superiority of the Brahmins but struck at the very root of Hindu religion. Some fanatics, disturbed at this, sent some assassins to get rid of Jotirao. But when the assassins set foot in Jotirao's house, they entered into a dialogue with him. Jotirao asked them, 'Why have you come to kill me? What wrong have I done to you?' The assassins replied, 'We are going to be paid a thousand rupees each for the job.' Jotiba replied, 'Alright, then here is my neck. I know it is your poverty which is making you do this.' Jotirao's magnanimity impressed the assassins. They fell at his feet in repentance and became his [devoted followers] for life. One of them, Dhandiram Kumbhar, studied well and became the pillar of the Satyashodhak Samaj."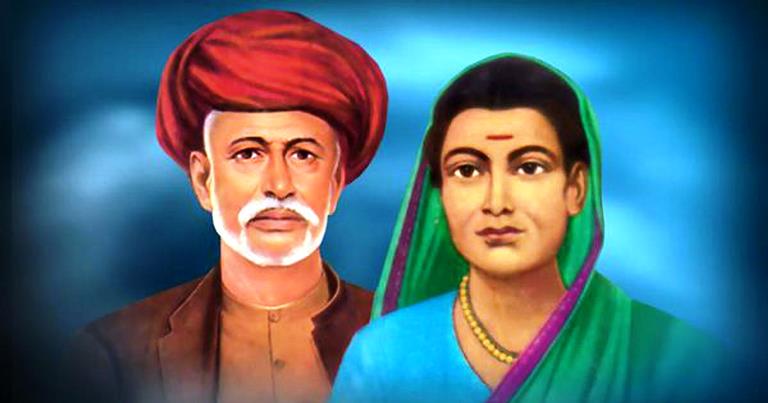 The one thing that could prompt Jotirao to not only forgive his would-be assassins but keep them in proximity was love, not fear. As the Bible says, "perfect love casts out fear".
Joshi recounts another act of love by Phule which in his day would be very revolutionary: "Jotirao threw open the water tank near his house to untouchables, for whom the municipality had not made any arrangements for providing water. During summer, they had to walk long distances to fetch water. Jotirao's caste fellows threatened to ostracize him. It was rumoured that he had converted to Christianity, because only Christian missionaries did not believe in being polluted by the untouchables. Jotirao showed exemplary courage in the face of strong social pressure. He believed that right was on his side."

The biblical teaching on the kingdom of God had left a deep impression on him, and he wrote in his last book, Sarvajanik Satyadharma Pustak (Book of the Universal Religion of Truth):
"Nirmik (Creator) has created food, flowers and fruits for enjoyment of all humans. Men and women have not nurtured the sacred emotion of brotherly and sisterly feeling towards each other. This has resulted in the decline of truth in the world; there is unhappiness and misery everywhere. Men have treated their mothers, sisters, daughters, and daughters-in-law like slaves. If they had not come in the way of women's rights, the kingdom of Nirmik would have descended on Earth, making all men and women contented and happy. … I shall quote a great saying of that Great Man of Truth: Do unto others as you would have them do unto you." This last statement is straight out of the mouth of the Lord Jesus Christ. No one else in history has ever taught such a radically positive expression of love. This is the only antidote to the poison of radical hate.
Jotirao may never have worn a cross around his neck as so many so-called Christians do. But his life demonstrated the teachings of Jesus Christ in action.
His wife Savitri did not bear him children. His family wanted him to take a second wife. Even Savitri's own father encouraged him to remarry. But Phule refused. He said, "If a woman cannot beget a child from her first husband, will she be justified in getting a second husband? This male practice of a second marriage because there is no issue from the first is an extremely cruel one." He showed great love and sensitivity toward his wife.
Do we model this kind of love to our children? Do our sons see us treating our wives and daughters with love and respect or are they mere objects to bear our children and perform domestic chores?
Do we practise forgiveness when others wrong us?
Do we see the image of God in every human being, irrespective of caste, creed or gender? Do we treat everyone around us with the same respect?
Are we going to raise the likes of Jotirao Phule or will we breed a generation capable of radical hate instead of radical love?
---
Forward Press also publishes books on Bahujan issues. Forward Press Books sheds light on the widespread problems as well as the finer aspects of Bahujan (Dalit, OBC, Adivasi, Nomadic, Pasmanda) society, culture, literature and politics. Contact us for a list of FP Books' titles and to order. Mobile: +917827427311, Email: info@forwardmagazine.in)