The International Union of Anthropological and Ethnological Studies (IUAES) has announced that the Kalinga Institute of Social Sciences, Bhubaneswar, Odisha, will no longer have any part in hosting the World Anthropology Congress (WAC) 2023. This was communicated in a letter addressed to the vice-chancellor of Sambalpur University, Prof Deepak Kumar Behera, on 16 August 2020. Earlier, four Indian institutions were named as organizers and hosts of the WAC 2023: the Indian Anthropological Association, Utkal University, Sambalpur University and the Kalinga Institute of Social Sciences (KISS). The event was to be held on the KISS campus. FORWARD Press had published a detailed analysis on KISS and factory-schooling.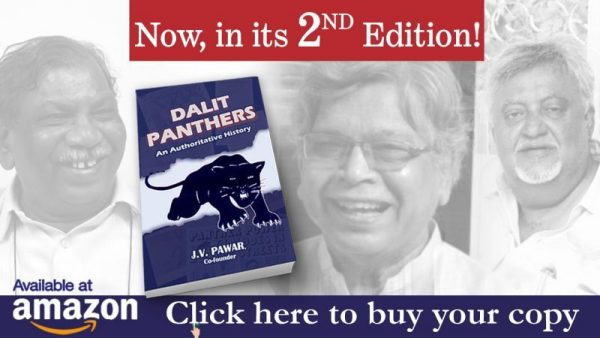 More than two hundred Adivasi leaders, academics, activists, representatives of people's movements and student organizations and others concerned with Adivasi rights had submitted a petition to the IUAES against KISS being chosen to host the WCA 2023. The petition was submitted to Junji Koizumi, president of International Union of Anthropological and Ethnological Sciences (IUAES), and to the vice-chancellors of Utkal and Sambalpur universities, Soumendra Mohan Patnaik and Deepak Kumar Behera, respectively. The signatories appealed to the respective institutional heads to sever ties with KISS citing grave concerns.
Clarifying its position, the IUAES letter said in its letter to Prof D.K. Behra: "The role of KISS in organizing the next World Anthropology Congress was to provide infrastructure, logistics and other necessary resources, while the remaining three institutions are responsible for the academic and anthropological dimensions. However, there is mounting national and international controversy regarding the involvement of KISS. In deference to the many anthropologists from within India and across the globe who have expressed their opinion on the matter, and after following a careful consultative process at various levels, the IUAES Executive Committee deliberated and decided to withdraw its collaboration with KISS regarding the organization of the 2023 World Anthropology Congress."
This mega event, which will be held from 15 to 19 January 2023, is expected to be attended by more than 10,000 delegates from over 150 countries. The WCA is the largest gathering of academicians and researchers in the fields of Anthropology and Ethnology in the world. It is also the oldest conference of the scholars engaged in the scientific study of humankind. India will be hosting this prestigious conference after a long gap of 45 years.
Why do Adivasis and anthropologists oppose KISS?
Indian indigenous people have come out strongly against institutions engaged in "factory-schooling", which instead of providing education to Adivasi children is more engaged in alienating the subjects from their roots of culture and history. Their opposition to KISS hosting the World Congress stemmed from their observation that schools like KISS disinherit Adivasi children from their histories, labelling Adivasi ways of life as "backward", "primitive", "uncivilized" and "uncultured". For example, referring to the Mankirdia Adivasi community in Odisha, KISS's founder Achyuta Samanta once said, " … they fill up their stomachs only with the forest products and cover their bodies with the leaves of the plants. There are 13 primitive tribes in Odisha. They live, they sleep, on the branches of the tree. They are known as Mankirdia – means monkey … There are so many varieties of primitive tribes. They don't understand anything …"
KISS is a residential school exclusively for Adivasi children based in Bhubaneswar, the capital of Odisha state. Its founder, Achyuta Samanta, is the Biju Janata Dal (BJD) Lok Sabha Member of Parliament (MP) representing Kandhamal, Odisha. At present, KISS houses about 30,000 girls and boys from different Adivasi communities from Odisha, Jharkhand, Chhattisgarh, Mizoram, West Bengal, Assam, and other states. KISS therefore calls itself the "first ever tribal university" of the world, which Adivasis scholars strongly disapprove of.
Institutions like KISS consistently undermine the historical contribution of anthropology and ethnology to indigenous people through a systematic process of "factory-schooling". These institutions are akin to a laboratory conducting experiments on Adivasi children on the pretext of education. The letter from Adivasi scholars and anthropologists argued that in KISS children are encouraged to speak and read Odia only, which is not the mother tongue of the students in most of the cases. Adivasi festivals are discouraged and seldom celebrated. Instead, children observe Saraswati Puja or Ganesh Puja, putting them under the influence of high-caste Hindu practices.
According to the human rights organization Survival International, "There are around two million tribal children worldwide who are being taught in factory schools, where they are stripped of their indigenous identity and indoctrinated to conform to the dominant society. In these schools, children are cut off from their homes, family, language and culture, and are often abused emotionally, physically or sexually. Just in the Indian state of Maharashtra, for example, almost 1,500 tribal children died in residential schools between 2001-2016, including over 30 suicides." Tribal and indigenous scholars argue that education must be under community control, rooted in the people's own land, language and culture. It should instil a sense of cultural pride among indigenous people rather than a sense of guilt.
Clarification from IUAES
The IUAES letter signed by Junji Koizumi (president) and Noel B. Salazar (secretary-general) clarified that "this decision was arrived at without prejudice with respect to the workings of the said institute [KISS]. However, the IUAES remains dedicated to its founding mission to unite the anthropological community – nationally, internationally, within the IUAES and the World Anthropological Union (WAU). The IUAES Executive Committee's decision was informed by the principle that there should be undivided support for such an important matter as the organizing of the WAC." 
IUAES said it remained firmly committed to hold the next WAC in India, and therefore has requested anthropologists, associations and institutions in India and worldwide to assist with the logistics and necessary finances. The IUAES has appealed to the remaining three WAC 2023 organizers – the Indian Anthropological Association, Utkal University and Sambalpur University – for continued support in making the event a success.
Adivasi intellectuals and leaders welcome IUAES' decision
Adivasi intellectuals, scholars and leaders have welcomed the decision of the IUAES to detach itself from factory schools like KISS. Welcoming the decision, former director of Tata Institute of Social Sciences (TISS), Guwahati campus, Virginius Xaxa, who headed a high-level committee on Tribals set up by the Prime Minister's Office in 2014, says: "This decision has punctured the scope of a fake credibility of being the saviour of Adivasi. Samanta would have legitimized this claim world over, sitting on top of demonization of indigenous culture and tradition. Today, we talk a lot about equality between different groups. Diversity is the hallmark of contemporary society, where one needs to make a conscious attempt to respect cultures and traditions. When you don't appreciate your own culture and tradition, they make you look inferior as someone without any value. In factory schools like KISS there are other problems – like how many of the teaching staff are Adivasis?"
There are other questions, too. Elin Lakra an Adivasi woman rights activist asks why such an event was going to be held at a private institution, particularly which is encouraging detachment of Adivasis from their culture. "Why didn't the IUAES approach tribal universities like the one in Amarkantak? Institutions that are engaged in detribalizing the Adivasis should be abandoned for any anthropological activity. Else, it would be the reinstatement of the colonial phase of history," said Lakra.
Other Adivasi leaders doubt the intentions of those running factory schools for Tribals. Chhotubhai Vasava, a prominent Bhil Adivasi leader, founder of Bharatiya Tribal Party and Member of Legislative Assembly (MLA) from Jhagadia constituency, Gujarat says: "Dominant-caste people create social organizations to betray Adivasis. They use Adivasis as scapegoats for their political agenda. If they are social workers, then why should people like Achyut Samanta come into politics? That means they have some other agenda to permanently kill the Adivasi identity."
It is to be remembered that most of the Memorandums of Understanding (MoUs) signed in Odisha are those related to industrialization and mining on Adivasi land. In this context, Xaxa asks: "Why is the state government promoting such MoUs at one end and factory schools at the other? These are rich mineral zones, yet the people living in those areas are called poor. It is in a way bringing back the colonial state of the 17th and 18th centuries. They will finally tell us that whosoever follows the Adivasi culture are 'primitive', 'savagery', 'uncivilized', 'uncultured'. This withdrawal is against such politics of exclusion and in favour of the notion of diversity."
The Ministry of Tribal Affairs provides funds for Adivasi education under Tribal Sub-plans every year. These funds are for education and creation of schools and institutions within tribal areas as per the sub-plan norms. Challenging the idea of private institutions in manipulating education, Vasava says, "children should stay with their parents and carry on with their studies without losing their culture and identity. Institutions like KISS in a way imprison the children, where they are not allowed to go home for their festivals and culturally important days. We welcome and thank the decision of the IUAES for taking our plea into account."
The problem of identity erasure exists
The problems related to factory schools remain. A study by Jo Woodman titled "Whoever controls the education of our children controls our future" says that millions of indigenous children are forbidden or discouraged from speaking their mother tongue at school. This threatens the survival of indigenous languages. The fundamental cause of language extinction is when children no longer speak the language of their parents. This is a disaster, because indigenous languages are fundamental to understanding the culture, life and historical legacies. Factory schools could turn Adivasi and indigenous children – who have their own language and culture – into compliant workers-of-the-future. In the eyes of the State, "The world's largest Factory School turns 'tax consumers into tax payers, liabilities into assets'," says Woodman.
Big corporations and extractive industries often sponsor factory schools. These companies want to profit from indigenous land, labour and resources, and factory schools are a means to try to secure this in the long term. KISS, funded by mining corporates like Vedanta, Adani among many others, who have an eye on Adivasi land in Odisha, is no different. Woodman goes on to say, "Extractive industries in India and Mexico support schools which teach children to embrace mining, and to reject the connection their people have to their lands as 'primitive'." States use schooling to inculcate nationalism and quash independent movements, which, in the long run, erases indigenous identity.
(Editing: Anil)
Updated on 20 August, 1.21 am: A study by Jo Woodman was incorrectly attributed to Wilma Mankiller, Cherokee. It has been corrected.
---
Forward Press also publishes books on Bahujan issues. Forward Press Books sheds light on the widespread problems as well as the finer aspects of Bahujan (Dalit, OBC, Adivasi, Nomadic, Pasmanda) society, culture, literature and politics. Contact us for a list of FP Books' titles and to order. Mobile: +917827427311, Email: info@forwardmagazine.in)

The titles from Forward Press Books are also available on Kindle and these e-books cost less than their print versions. Browse and buy:

The Case for Bahujan Literature

Dalit Panthers: An Authoritative History

Mahishasur: Mithak wa Paramparayen