Kalyani Thakur 'Chandal' is a leading Bangla Dalit poetess. She is a member of the newly constituted West Bengal Dalit Sahitya Akademi. She began writing from her student days and has been editing a magazine called "Need" for the past 26 years. This magazine is now the platform for the voice of Dalit women. Her autobiography Aami Keno Chandal Likhi (Why I write Chandal) stands out among the autobiographies of Bangla Dalit women writers. She has edited several books on folk songs, water, refugees, poetry by Dalit women, writings on Dalit women and short stories by Indian women writers. She has also edited special issues of many magazines. Her collection of poems Chandalinir Kavita was well received. Excerpts of her conversation with Kartik Choudhary:
In your view, what is the place of Dalit Literature in Bengal?
Bangla Dalit Literature will strengthen Indian Dalit Literature. The depiction of struggle in the writings of Bangla Dalits is realistic, which has now joined forces with Indian Dalit writing. As a woman, I would like to see Bangla Dalit Literature in light of Babasaheb's belief that no society can develop without the development of men and women both. Women have had a key role in Bangla Dalit Literature. Look at my writings and the works of Lily Haldar, Meruna, Murmu, Smriti Kanya and Chunni Kotal. They all portray the struggle in the life of the Dalits.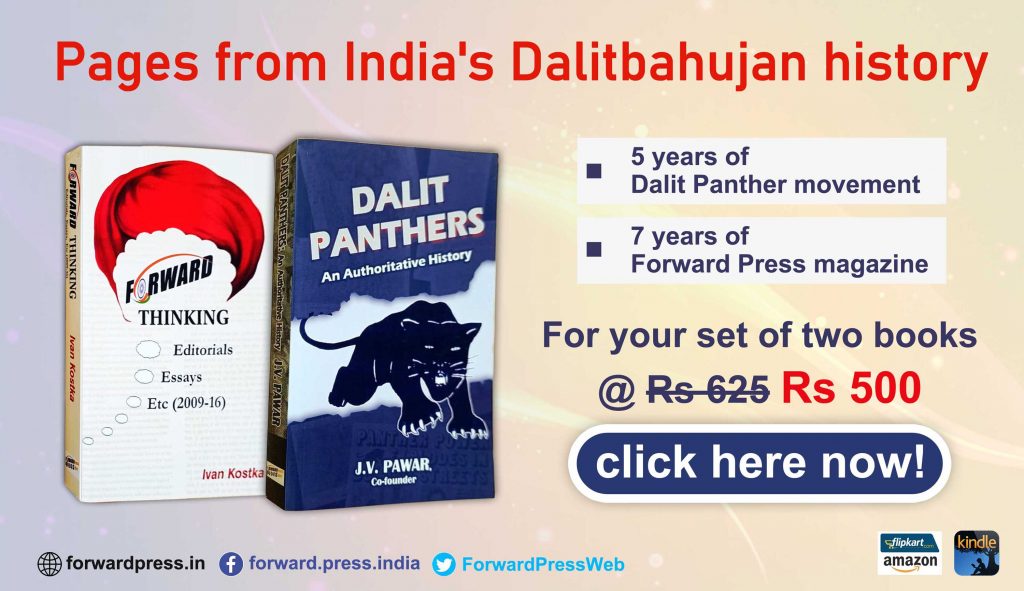 How would you define Bangla Dalit Literature?
It is no different from the Dalit Literature from the rest of India. We can say that literature written by Dalits, through Dalits, on the pain of Dalits is Bangla Dalit Literature.  
Your views on the Dalit movement in Bengal. 
This is an important question. To understand the background of Dalit movement in Bengal, one needs to study its history. The genesis of Dalit movement in Bengal lies in the Matua Movement, which is believed to be fallout of the Chandal rebellion. The publication of the first book on the Matua Movement marked the beginning of Dalit Literature in Bangla. Going back a little further, you will find 'Charyapad', which was written by Dalit writers. If Dalit Literature fell behind in the later years it was because the Dalits were not allowed to acquire an education. Centres of education were out of the bounds for the Dalits even under the new education system. At that time, Harichand Thakur and Guruchand Thakur led social movements. After the death of Harichand, who was the pioneer of the Matua Movement, his son Guruchand laid emphasis on education using a scientific method.
Do the progressives acknowledge the existence of Dalit Literature?  
The progressive writers of Bengal claim that it were the Savarnas who pioneered Dalit Literature in Bangla through their works based on the life of Dalits. Ironically, none of them is a Dalit. I consider Dalit writer Advaitmal Barman's novel Titas: Ek Nadi Ka Naam as the first work of Dalit Literature because it introduces one to the realities of Dalit life. Of late, many writers have been claiming that what they write is Dalit Literature. But we will have to see to what extent their works are a realistic portrayal of the life of the Dalits. 
What are the challenges facing Dalit women writers? 
There are many but what is more important is that women have been key contributors to the corpus of Dalit Literature. We started celebrating Chunni Kotal Memorial Day to underline this fact. Chunni Kotal is a source of energy and inspiration for Dalit women writers. I have been editing Need magazine for the past 26 years. It is entirely focused on Dalit writings. For the past seven years, our issues have been only on Dalit women writers. We have published translations of the works of Dalit women writers from all over the country, with an emphasis on the different genres they work on.
Why do Dalit writings seethe with anger? 
Dalit Literature is the literature of self-respect and pride. It is the literature of those who were oppressed and deprived for centuries. When we talk about this reprehensible hatred towards us, clearly, love won't ooze from our words, only anger will. This anger is sort of a building block of Dalit Literature.
What constitutes the aesthetics of Dalit Literature?
Dalit Literature is not synthetic. It is real and so naturally, its aesthetics will be different from that of fictional and blissful literature. In Latin America, there is something called the Third Cinema. It is entirely devoid of imagination and fiction. It shows things exactly as they are. Just look at the man who crafts a shoe from leather. It is a creative work, and his aesthetics finds expression in the shoe. But for those with the so-called dwij mindset, the shoe-maker is someone to be despised, hated. This is the difference. The struggle in the life of the Dalits is the beauty, the aesthetics of Dalit Literature.
Who are your favourite authors?  
I won't call them favourites but I do like the works of some authors. They include Subhash Mukhopadhaya, Jeevanand and Vinay Mazumdar. 
"Cunning people lap up the cream" is the rough translation of the title of one of your poems. Who are these 'cunning people'?  
What I am trying to convey through the poem is that there are some sycophants who dominate the system and the polity. Unless we know how to identify them, social equity will remain a far cry. This is also true of the field of literature. We should be able to discern which writing is genuinely pro-Dalit and inspires the community to continue fighting. 
Your autobiography is titled Aami Keno Chandal. Why "Chandal"?   
I have written what I have lived through. As for "Chandal", it is an abusive word, a tag meant to humiliate the Dalits. Many surnames like Chandal were foisted on the Dalits just to weaken the community mentally, to break its spirit. What must have those who gave this surname felt? I would like to give the entire credit for my biography to Prof Shipra Mukherjee. She was a constant source of inspiration for me.
Who all are contributing to Bangla Dalit Literature?  
More than 200 Dalit authors write consistently in Bangla today. New people are also entering the field, many of them youngsters. They all are contributing to Dalit Literature. They all have a positive attitude. Manohar Mauli Vishwas, Manoranjan Byapari, Kapil Krishna Thakur, Jati Bala, Shyamal Pramanik, Manuj Bala are some of the names that have won national recognition. 
Any Hindi Dalit women authors whom you would like to mention? 
I am friends with many Hindi women Dalit writers like Hemlata Mahishwar, Urmila Pawar, Sushila Tankbhaure and Anita Bharti. I keep reading their works. I am in touch with them at a personal level. That has been helpful for me.
You have been named a member of the Bangla Dalit Sahitya Akademi. Do you think the academy will give a boost to Dalit Literature in the state?  
This is a positive initiative on the part of the government. We all will jointly take Dalit Literature to a new plane. I hope the Bangla Dalit Sahitya Akademi will bring Dalit writers from all over the country together and add a new dimension to Dalit Literature. 
(Translation: Amrish Herdenia; copy-editing: Anil)
---
Forward Press also publishes books on Bahujan issues. Forward Press Books sheds light on the widespread problems as well as the finer aspects of Bahujan (Dalit, OBC, Adivasi, Nomadic, Pasmanda) society, culture, literature and politics. Contact us for a list of FP Books' titles and to order. Mobile: +917827427311, Email: info@forwardmagazine.in)

The titles from Forward Press Books are also available on Kindle and these e-books cost less than their print versions. Browse and buy:

The Case for Bahujan Literature

Dalit Panthers: An Authoritative History

Mahishasur: Mithak wa Paramparayen