Prem Gorkhi (15 June 1947 – 25 April 2021) wrote for the socially excluded and lowest of the low, those who often remained outside the canvas of the mainstream writers.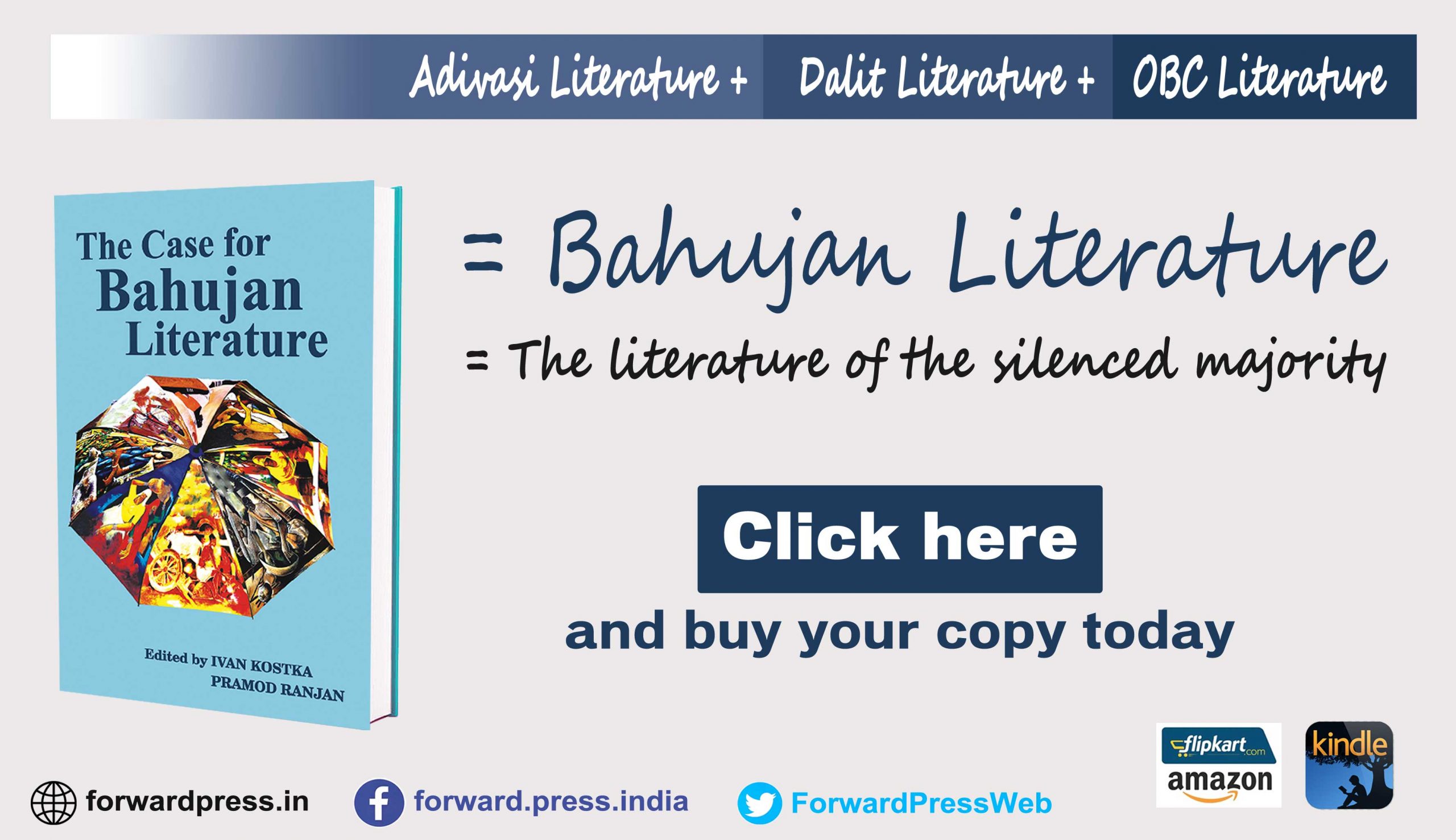 Born Prem Nimana, into a humble Dalit home in a village called Ladhowali in Punjab's Kapurthala district, he was one of the six children of Arjun Das and Rakhi. Gorkhi fought against all odds to acquire an education and excel in the Punjabi literary world.
In the words of Waryam Sandhu, a towering Punjabi literary figure, Gorkhi was the first writer to follow in Sujan Singh's footsteps and make the lives of the socially neglected people the theme of his writing. He paved the way for many others to write about the subalterns – Davinder Mand, Sohal, Des Raj Kali, Bhagwant Rasulpuri, Gurmail Virk, among others. He believed in an intimate relationship with his fellow travellers and kept it alive till his last breath. He used to encourage young writers to write with commitment and thorough involvement and would caution them against joining the mad rush for publication. 
Rasulpuri recalled that Gorkhi often reiterated in his many letters to him the vital aspects of the narrative, including explication and meticulousness. Gorkhi was an unassuming writer. He would never disappoint anyone who came to him with an invitation to become a part of their literary programmes. He wrote the foreword for Des Raj Kali and Bhagwant Rasulpuri's maiden joint short-story collection, Chanan di Leak (1992). He was also present at the release of the book to encourage the young writers.
Poet and writer Amarjit Chandan saw Gorkhi evolve into an accomplished fiction writer. Chandan would encourage Gorkhi to write about his own people and stand by him, even as his rising literary fame irked some upper-caste writers. Chandan told me that they would often bring up his humble beginnings as a roadside bicycle repairer. Gorkhi also worked as a peon at the library of Lyallpur Khalsa College, Jalandhar. He has written about all this and more in his autobiography aptly titled Ghair Hazir Aadmi (The Absent Man). There is an interesting story about how he adopted the title 'Gorkhi'. As a young man he worked at a petrol pump and at the time he developed a liking for a Nepali girl who was addressed as 'Gorkhi'. He held onto that name for the rest of his life.
Prem Gorkhi was groomed in the radical literary tradition that emanated from the ultra-left movement of the mid-1960s Punjab. This Punjabi literary progressive phase featured Pash, Lal Singh Dil, Sant Ram Udasi, Amarjit Chandan, Darshan Khatkar, Harbhajan Halvarvi, among others. Gorkhi chose short stories as a medium of expression of his surroundings. Amrita Pritam, through her magazine Nagmani, also contributed to his growth as a writer. Nagmani brought him closer to its wide readership. 'Kunda', 'Bachna Bakkar Vaad', 'Arjun Safaidi Wala' are a few among his widely read stories.
Gorkhi ended up with several acclaimed collections of short stories including "Mitti de Rang", "Jeen Maran", "Arjan Safedi Wala", "Dharti Puttar", "Kunda", "Ukki Akko", "Bheti Bande", "Vith", "Dheean", "Aakhari Kaani", "Aukhe Vele", "Jadon Hambh Gia Hukmi", "Moh Dian Tandan", "Munshi Allahbadia" and "Pala Isai". He was also associated with the Punjabi Tribune. When he passed away on the evening of 25 April 2021 in Chandigarh he left us a rich legacy. 
Gorkhi touched many people with his writings and was prolific. But even that was perhaps not enough to draw the attention of literary institutions, which turned a blind eye and a deaf ear to his brilliance. His contemporaries won Sahitya Akademi awards but he did not. Waryam Sandhu wrote on Facebook, "Every year, I keep on shouting to give respect to neglected writers. Gorkhi wrote so much … but he was neglected by big institutions …"
Prem Gorkhi was a passionate writer. His writings are as warm as his company used to be! Everytime I met him, it was as if I was meeting him for the first time. He was always fresh and throbbing behind his deep silence and piercing eyes. He was full of energy, love and empathy. 
---
Forward Press also publishes books on Bahujan issues. Forward Press Books sheds light on the widespread problems as well as the finer aspects of Bahujan (Dalit, OBC, Adivasi, Nomadic, Pasmanda) society, culture, literature and politics. Contact us for a list of FP Books' titles and to order. Mobile: +917827427311, Email: info@forwardmagazine.in)

The titles from Forward Press Books are also available on Kindle and these e-books cost less than their print versions. Browse and buy:

The Case for Bahujan Literature

Dalit Panthers: An Authoritative History

Mahishasur: Mithak wa Paramparayen