I never tried to get a disability certificate and when others got it made for me, I never used it…I have learnt one thing in life – if you want equality, you won't get it for asking; you will have to prove yourself. Even if you manage to enter the mainstream through agitation and strikes, you will remain a separate, distinct group…if you want to grow, you will have to tear down the wall called Dalit", these are the words with which Lalit Kumar, the founder of 'Kavita Kosh' (Poem Collection) and 'Gadya Kosh' (Prose Collection) and the head of Lalitya International: Centre for Arts and Culture, began his conversation. For some, being born in a backward caste and being physically disabled may be a source of distress and an excuse for losing in the life's race. Others may use it as a means to grow and progress. But Lalit has chosen to tread on an entirely different path. He is a source of inspiration not only for the backward but also the so-called upper classes of the society. He never allowed his physical disability or his social and economic backwardness to come in his way.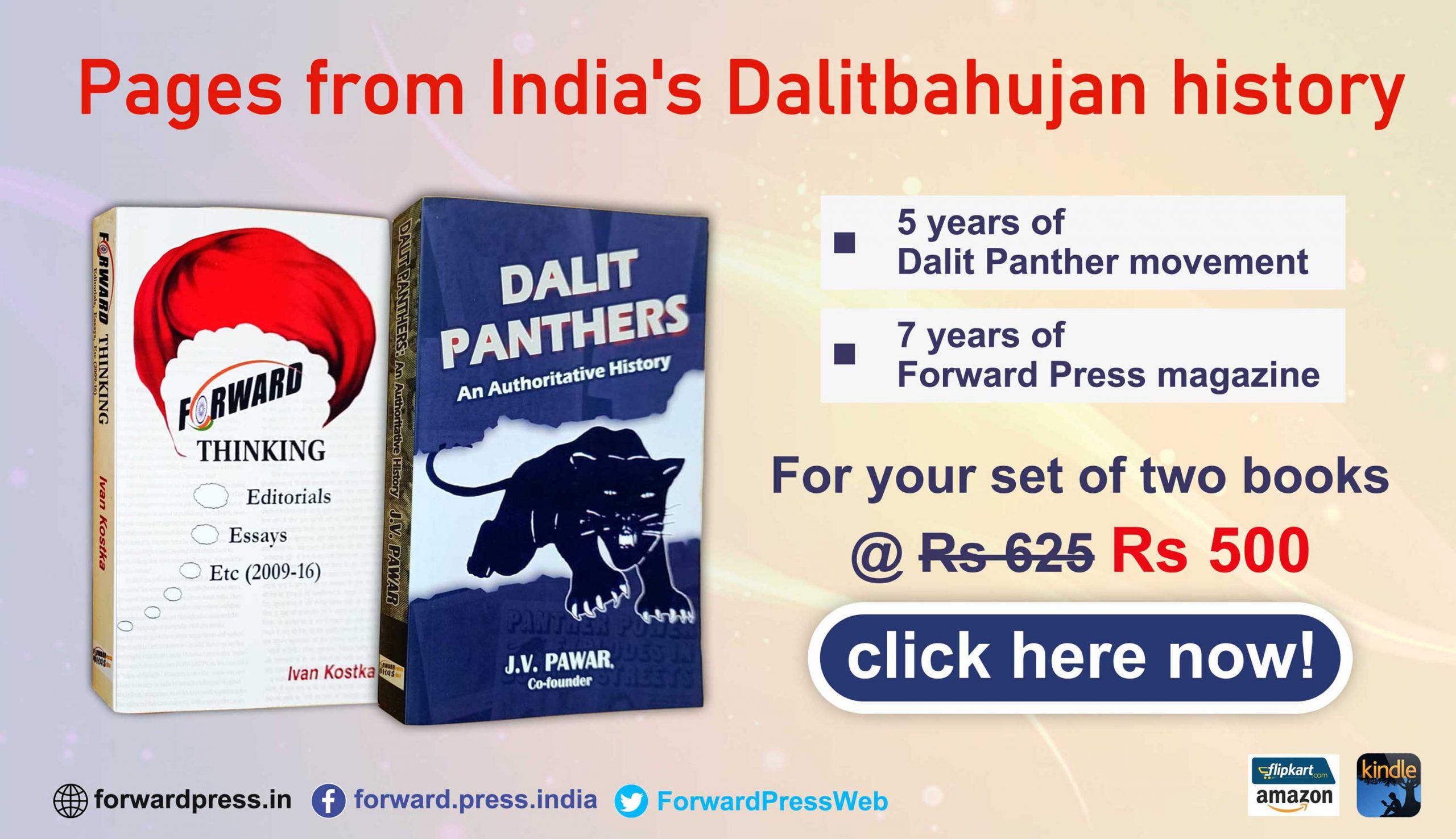 Family background and education
Lalit comes from a carpenter family and till the last generation, a carpenter's job was all his family members knew and did. Education held no importance or attraction for them. The source of livelihood were the carpentering skills, which were passed from the father to the son. When Lalit was four, he was struck by a powerful bout of polio. The family of this polio-afflicted child did not feel any need for educating any of its children. But despite these odds, he not only took admission in a school but completed his school education as a regular student. Lalit gives credit for this to his parents and grandparents. Lalit was educated in a school where not only inclusive education was an alien concept but even basic facilities were missing. He was always treated differently from others by his teachers and even the attitude of his classmates towards him was not normal. In any case, our education system does not teach good behaviour to students. Lalit was educated in the schools of Delhi Municipal Corporation, which, by no stretch of imagination, can be described as inclusive. These days, working, as he is, on his memoirs, he is recalling old incidents of his life.
Tough road to employment
Lalit was educated through Hindi medium up to class tenth. In class eleventh, he had to suddenly switch to English medium. He chose sciences in class eleventh. Though sciences was his favourite subject, studying it through English medium was a big challenge for him. The problems were many but Lalit overcame them all and completed his school education with flying colours.
This was followed by graduation in life sciences and a course in computing from NIIT. Lalit crossed all the hurdles, thanks to his conviction and his belief in himself. After completing his graduation in first division and passing the first semester exam of NIIT, he began hunting for a job as his family was not in a position to continue funding his education. Lalit soon discovered that despite being a science graduate, things were not easy for him. In fact, they were pretty tough. As he was not very 'presentable', even the doors of ordinary jobs were closed on him. Lalit then decided to re-jig his strategy. He abandoned the idea of looking for a job and decided instead to launch a small business of his own from his home. But things did not work out. Every time he started marching on the road to progress, he found his physical disability blocking his way.
Between 1997 and 2000, Lalit was operated upon six times to partly correct the polio-induced deformities in his limbs. At the time when his classmates were moving ahead in their careers, he was lying on hospital beds, writhing in post-surgical pain. But even while passing through all this, he managed to complete his NIIT course with a gold medal.  Says Lalit, "In our society, to be able to live, one has to be like others. Even if you are bit different, you are in trouble. Our society does not accept diversity."
With the pain of six operations behind him, in the year 2000, Lalit began his career as a software programmer. In 2001, he began working for the United Nations. In 2006, he quit his lucrative UN job and went to Scotland to pursue further studies in bio-informatics, where he won full scholarship awarded by the Scottish government. Having obtained post graduate qualification, Lalit got associated with the Medical Research Council and worked on a prestigious EU project on genetics and bio-informatics. The Medical Research Council is one of the world's top research institutions in the field of medicine and as many as 30 Nobel laureates have worked with it at one time or the other.
After this, the Canadian government offered him full scholarship for doing his Ph.D. He went to Canada but returned to India soon because his own project called 'Kavita Kosh' was beckoning him.
The story of Kavita Kosh
Lalit was back in India in 2009. He had begun work on 'Kavita Kosh' just as a hobby a couple of months before he resigned from his UN job in 2006. That was the time when the age of internet was just dawning in India. People were putting their poems and stories on their blogs but the practice was confined to a few. The writings of well-known litterateurs were available on the net but not on a single platform. The readers had to sift through a lot of material to reach to the creative work of their choice. Keeping these factors in mind, he launched his Kavita Kosh. It has now become the pride of and a big responsibility for Lalit and his friends. After dedicating the Kavita Kosh to society, Lalit has launched his personal website called Gadya Kosh.
Today, Kavita Kosh (kavitakosh.org) and Gadya Kosh (gadyakosh.org) have become the biggest online libraries of Indian literature. Kavita Kosh has a collection of over 60,000 poems, ghazals, songs and nazms while Gadya Kosh has 9,500 pages of stories, novels, essays, articles, etc. Every month, these websites get around three hundred thousand hits. Talking about the success of a major project like Kavita Kosh, Lalit says that the project was based purely on voluntary service. Around 50 volunteers have, so far, contributed to the building of the site. Gadya Kosh is Lalit's personal website and he works on it himself.
As the Kavita Kosh project grew, more money and better servers were needed to run it. But Lalit did not get any help either from the government or from other organisations. In the initial years, Lalit and his friends shared the expenses amongst themselves. But when the need for more money arose, none of the scores of huge organisations purportedly working for the development and promotion of Hindi were forthcoming with financial aid. Some readers and admirers of the site did contribute their mite but it was grossly insufficient. Finally, Lalit decided to launch an NGO called Lalitya International: Centre for Arts and Culture. He accepts monetary aid for the Kavita Kosh project through this NGO so that the money received and the expenses made can be audited properly and the donors supplied with all the details.
Lalit's thoughts are as commendable as his initiative to build the Kavita Kosh. He has well-considered views on almost every issue concerning society and the country. He is surely a role-model for the youth. Meeting him and knowing about him is an enriching and inspiring experience.
Published in the November 2013 issue of the Forward Press magazine
---
Forward Press also publishes books on Bahujan issues. Forward Press Books sheds light on the widespread problems as well as the finer aspects of Bahujan (Dalit, OBC, Adivasi, Nomadic, Pasmanda) society, culture, literature and politics. Contact us for a list of FP Books' titles and to order. Mobile: +917827427311, Email: info@forwardmagazine.in)

The titles from Forward Press Books are also available on Kindle and these e-books cost less than their print versions. Browse and buy:

The Case for Bahujan Literature

Dalit Panthers: An Authoritative History

Mahishasur: Mithak wa Paramparayen