The OBC community, keen to build its distinct identity in the social, political and economic arenas, has taken a significant step. The OBC business leaders have set up the Backward Indian Chamber of Commerce and Industry (BICCI) along the lines of DICCI and FICCI.
"In 1927, at the advice of Mahatma Gandhi, Ghanshyamdas Birla and Purshuttam Thakkar had laid the foundations of Federation of Indian Chamber of Commerce and Industry (FICCI)," said one of the founding members, Tarachand Ratan. "As the OBCs and the Dalits became conscious of their rights, their eyes also fell on the industrial sector. In 2005, Milind Kamble, an engineer by training and an entrepreneur from Maharashtra, established the Dalit Chamber of Commerce and Industry (DICCI) in Pune. These organizations help budding entrepreneurs seek assistance from the government and have contributed to their growth and progress.
"After the implementation of the Mandal Commission's recommendations, the OBCs were also awakened but this was only visible in the political field and among the student community. Later, OBC government employees formed their organizations but no such initiative was taken in the field of business. The OBC businessmen and industrialists had different political leanings and associated themselves with different political formations. They did not try and come together on a common platform as businessmen."
In January 2017, at the initiative of some OBC business leaders who have been working in the interest of the community, businessmen from around ten states gathered in Hotel Janpath, New Delhi, and launched BICCI.
Advocate Surendra Rohilla, who owns Rohilla Law Associates and is based in Karnal, Haryana, heads the organization. Bharat Maurya, an OBC businessman from Lucknow, is general-secretary. Now, the office-bearers are trying to get the organization registered. Ratan says that the registration process will be completed in March and the organization will be fully functional in April.
According to Rohilla, OBC businessmen from all over the country will be associated with the organization, which will work to ensure that they get all the government facilities they are entitled to. "FICCI is dominated by savarna businessmen and caste consciousness is completely missing in the organization," he said. "It lacks the diversity that is imperative in any organization operating in India's caste-ridden society. FICCI mainly serves the interests of savarna businessmen. The same is true of DICCI. Milind Kamble, the president of DICCI, is associated with the RSS and openly participates in the activities of the saffron organization. Despite that, DICCI has given a new identity to Dalit businessmen and has helped them take advantage of government policies and programmes.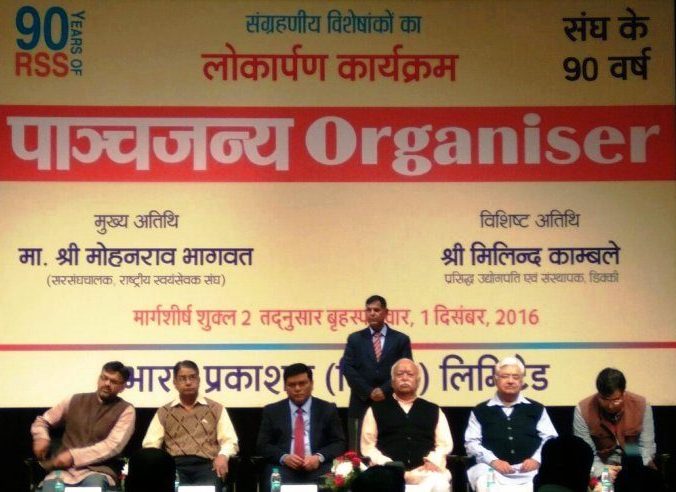 "But businessmen of the OBC communities, which form half of India's population, are missing from both the organizations. With liberalization, the world of business, industry and commerce has come to occupy an increasingly important position and as such, absence of OBC businessmen from trade bodies is a matter of concern.
"OBCs have been mainly earning their livelihood through farming, animal husbandry and handicrafts. The new generation of the OBCs is educated but for want of placement in private companies, their future is dark. The savarnas have yet to accept reservations for OBCs in government jobs. Against this backdrop, hoping for reservations in private sector is nothing but day-dreaming.
"If young OBC entrepreneurs can take advantage of programmes like those meant for start-ups, it will bring about a sea-change in their status. With farming and small businesses no longer profitable, OBCs are increasingly migrating to big cities and towns in search of livelihood. If OBCs already own big companies in such cities, it will benefit the community as a whole. One reason for OBCs being laggards in the field of business and commerce is that the government was never properly appraised of the problems of their communities. BICCI can fill this vacuum."
OBC business leaders associated with BICCI want to encourage the OBC youth to enter the fields of business and industry so that they can contribute to the growth of the Indian economy and also help their community prosper. BICCI intends to create business opportunities for the OBC youth.
Another objective of BICCI is to bring the OBC businessmen on one platform. Its founders want to build it as a resource organization for upcoming, ambitious OBC entrepreneurs.
OBC businessmen face many socio-economic challenges. These are different from the challenges faced by savarna and Dalit businessmen. BICCI seeks to take up these challenges through united action.
Most of those associated with BICCI have been working for the community on the social front. They are associated with other OBC organizations too. This is a welcome sign. They appreciated the idea of an OBC Literary Conference, which was held in New Delhi a couple of months ago. They feel that such endeavours can help the OBCs build an identity for themselves.
Once the organization begins its operations, its plans and objectives will become clearer. Ratan has hinted that BICCI will work in tandem with OBC organizations working in other fields. He said that besides businessmen, OBC journalists, litterateurs and intellectuals would also be invited to the first convention of BICCI to be held post April.
---
Forward Press also publishes books on Bahujan issues. Forward Press Books sheds light on the widespread problems as well as the finer aspects of the Bahujan (Dalit, OBC, Adivasi, Nomadic, Pasmanda) community's literature, culture, society and culture. Contact us for a list of FP Books' titles and to order. Mobile: +919968527911, Email: info@forwardmagazine.in)